Are Halo Engagement Rings Tacky?
We wouldn't call all halo engagement rings tacky. Yes, we've seen a bit too much of them in the past decade, but there are ample design variations that have come up over time. We've gone from bulky triple halos, to really classy hidden halos.
Size, quality, setting, shank, stone or metal color and overall design of the halo does matter.
Tackiness is more a result of the design and less of the style in general. Also, the tackiness is a matter of personal opinion. Something that I find tacky, my best friend might love. And it is okay. Sometimes our opinions affect on one another too. The person wearing the ring should be happy and that is all that matters...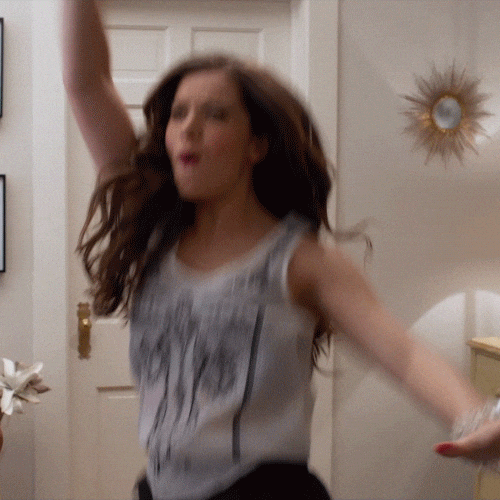 When it comes to engagement rings, there's a few ground rules that'll help you be happy with your ring for a longer time. Don't choose a halo engagement ring just because it is trendy. If you really love the style, you will love wearing it no matter what the trends say.
Buy a Halo Engagement Ring You Really Love
Here's a short video for example of a one of a kind halo engagement ring. Let me know in the comments if it's tacky or one of a kind.
When it comes to a halo engagement ring, options are endless. For example if you get a cheap halo engagement ring, you're very likely to see it everywhere because many others also buy it since it's cheap. So it's natural to feel your ring is tacky when it's only five hundred bucks. It's even available in Walmart. The cheaper the stone and jewelry, the more of it is available. 
But when you go with some special and rare stones, you know that what you have is a wish for many people. You feel really great about yourself and your gorgeous sparkly ring. Because this is what you deserve. 
Around 92% of the market go with the cheaper options.
And the other 8% come to us to get the greatest jewelry, rarest moissanite and diamonds. We guarantee your stones, jewelry and it's design to be exactly what you love.
Customize You Halo Ring to Make Your Dream Design
Split shank halo is rare for example. If you want to stand out, mix and match the kind of ring characteristics you love to create your dream ring. Send us an email so we can help you design the halo ring you always wanted. We can mix and match the shanks, settings and stone shapes to make interesting halo designs.


It doesn't matter if the style is too trendy or completely unknown. If your halo engagement ring is designed by a great designer with the highest quality moissanite or diamonds then it's on a different level. A level where there's very few rings like it. So not only it's not tacky, it's one of a kind, rare and lovely.
Set Your Halo Engagement Ring With Halo Earrings
Setting your halo ring with a pair of earrings is one of the greatest ways to complete your signature jewelry style. No matter what the stone is, you can get the same type of the stone to set with your engagement ring. For example if you're interested in an emerald cut ring, you can set it with a pair of emerald cut earrings with the same size, bigger or even smaller. 
Here's a few examples to see how you can set your rings with other types of stones like, round cut, cushion cut, and oval cut. 
Keep in mind that we can customize this to moissanite or diamonds in all colors for you if you ask us.
Set Your Halo Engagement Ring With A Cute Band
 It's definitely a very smart way to set a gorgeous band with your ring. Something that was actually designed to match the ring.
 Many of the tacky halo engagement rings that I saw are set with a very different style band. For example the band is Dome style and the engagement ring is flat edge. So of course they seem tacky. Because they're not designed together. They were designed by a different designer with different styles. For such situations you should wear your band on a different finger. I'm speaking very broadly. So there's always exceptions.
We have some of the trendiest bridal sets that you're gonna love. Check out our entire bridal sets and notice how matched they are. 
Get a Super Sparkly Three-Stone Halo Engagement Ring
Get something that is as sparkly as possible. A design like this will give you a lot of sparkles from all angles. Three-stone engagement rings can have many different meanings for different couples. They're not produced as much as the single haloes. But they have very loyal owners.
The bottom line is that a super sparkly three stone halo can't be tacky due to it's endless sparkle. 
Here's an example of a trellis three-stone halo engagement ring that also has pave wrap. This means the sides of the ring are also sparkly. 
Involve Family or Friends in Your Halo Ring Shopping Process
If you're buying a ring for your fiancé, it's always good to have her best friend or sister tag along to help you out. (Plus, if she doesn't like the ring, you're not the only one to blame! lol)  If she's a close friend of hers, then probably she knows what her favorite halo engagement ring would look like. 
Keeping others' opinions and comments may cause the ring to never look dated. Because everyone says how beautiful your ring is so you'd never feel negatively. 


Once You Have Bought the Ring, Don't Listen to Anyone
I could repeat that a hundred times. Once the ring is worn by the lady, nobody's opinion of it matters, except her own.
This was general advice, now let's talk specifically of halo rings.
Are Halo Engagement Rings Too Trendy?
Halo engagement rings have been trending like crazy for about 15 years. 
The reason you keep hearing this question, 'Are Halo Engagement Rings Tacky?' is because we've seen just too many of them in the past few years. If google search traffic is to be believed, the search for halos reached a high in 2013 and reduced only in December 2019. Which means more than six years of the 'halo craze'. Well, halos have been around longer, but the craze trend reached its peak in the 2010s.


In this screenshot you can see that these results are worldwide. You can see that people in the United States love halo rings more than everyone on the planet. So it's very popular in the US compared to the rest of the world. It's interesting to know that Ireland, Canada, Australia and the United Kingdom are the second, third, fourth and fifth on the record.
 As the records show, halo rings are massively demanded throughout the entire world. So halo engagement rings are not gonna go out of style anytime soon.


Unique & Cute Halo Rings to Prevent Tackiness
Most super cute halo rings are elegant too. This beauty comes with some extra care needs. You should make sure that you're not doing heavy work with your hand if you wanna go with this type. Unique and cute rings are a great way to stand out and not get a tacky ring.
In this style you can see that the shank has a style like the cat's ears. The setting of it is a crown that functions as a Halo/Hidden Halo/Pave Wrap design. That doesn't end there. There's 8 cute heart prongs to secure your main stone.
Mark proposed to Sandra in 2021. He knew she loved natural diamond haloes with a cute and luxury design. He saw several variations and he finally zeroed down this ring. So, he decided to get her this halo ring with the highest quality diamond possible. We custom made this ring for him with natural diamond in less than a week. He got a flawless clarity D color natural diamond ring.
To be sure, he got on a video call with Sandra's sister while choosing the ring. He prepared an elaborate meal and set up a romantic dinner in his backyard. When he proposed, Sandra couldn't help but scream with joy! She received exactly what she wanted. She loves her ring and finds it stylish even today. When it comes to engagement rings, it's important to pick something you love. So if you're a girl and reading this, make sure you let your friends and family know about your preferences and what your ring size is. This way you help them help you get what you love. All you need is to talk about it.
In our opinion, halos aren't tacky if you get the right thing from the right place. Some halo designs might seem a bit outdated, but so can some solitaires. There are always new halo styles coming up that are lighter, and more delicate if that's what you are looking for.
But if you want something too subtle and minimal - like a simple unadorned band, then the halo might not be for you. Because halo rings are anything but subtle. They are known for their jazz and sparkle.
Brides either love the halo engagement rings or hate them – the neutral ones are few and far between. But the admirers far outweigh the haters. For every woman who thinks halo engagement rings are tacky, there are 5 admiring them.
Also, don't think that a high price tag prevents a tacky engagement ring. I have to mention that in reality if the high price is reasonable, then it gives you a certain type of good feeling and confidence in us. It's really about the design and the quality of the diamond/moissanite that determines how a ring looks and feels like.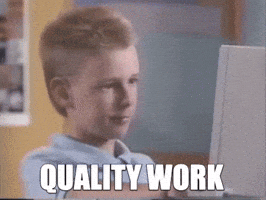 Go With Special Shape Cut Engagement Rings
Go with more special and rare stones like heart cut, radiant, emerald and oval with Internally Flawless clarity.
There's something special about this ring. The stone is round. But the setting is a floating heart halo with an infinity shank. With the first impression you'd think the stone is a heart cut, but in fact it's a round cut. 


Special stones with halo engagement rings can't be dated at all. Most of the halo engagement rings produced in the past decades are round and cushion. Although these two cuts are the most popular stone shapes because of their massive sparkle and light reflection, you can simply look different by choosing another shape of stone.
Heart cut is very beautiful and of course the most lovely shape cut among all stone shapes. It's almost impossible to have a heart cut tacky engagement ring. Unless the designer purposely designed a tacky halo ring.


My second stone alternative would be an oval cut. Oval is an amazing shape that is not that common in things around us. That's why oval cut diamonds have a very special vibe to them.


Things to Keep in Mind to Avoid a Tacky Engagement Ring
Make sure your diamonds aren't mismatched.
Avoid buying cheap halo rings.
Don't get mass produced halo ring styles.
Don't make it too purposelessly bulky.
Ensure the prongs are not too big.
Avoid clumsy metalwork.
Don't set the diamonds too high.
Make sure the ring fits your finger.
At the end of the day halo engagement rings are so popular and sparkly. That's why the chances are that today's tacky halo engagement rings become tomorrow's trend. It's correct that simple halos are more on demand these days, but be aware that people couldn't get enough of metal work on their halo engagement rings 10-20 years ago.
You don't need to think about your halo engagement ring to be tacky at all. Since our halo collections are designed based on the trendiest design halo engagement rings. You can add your own touch to them and you're all set with a gorgeous unique halo engagement ring.
All you need is to go through our collections and choose a ring which suits you the best. Then let me know what changes you wanna make and what type or color of stone you want. 
What's the Best Alternative for Halo Engagement Rings?
Now that you know all you should about haloes, I should mention another amazing alternative to halo engagement rings. Hidden halos partially have the same halo effect to make your main stone appear bigger. At the same time you'll have many stones facing to the sides all around. What does it mean? It means more sparkle from different angles. So if you don't like haloes but you want more stones/sparkle around your main stone, hidden haloes are your strongest bet.
Your second alternative choice would be something totally different like a solitaire. Solitaire is a timeless style just like halo but with a lot less bling.
If you're a minimalist or generally like simple design thing far better than the complicated ones, then a solitaire engagement ring would be your go to choice.
Here's 3 carat VVS tulip set that with it's beauty can fill the empty place of a halo for you. It may not provide you with sparkle, but you bet you're gonna love it's rose gold shine for sure.