How Much Size Does a Halo Add to a Ring?
If you're looking for an engagement ring for yourself or your fiancé, chances are that you have a hundred questions floating in your head, and a thousand butterflies in your belly. Well, first of all, congratulations! And secondly, we're here to take at least this one question off your head.
A halo ring features a concentric circle of smaller diamonds around a big center diamond. Most commonly, the center diamond is 0.5-ct or bigger. The pave-set small diamonds in a traditional halo are in the 1.1-1.3mm range. 1mm halo stone corresponds to 0.15-carat weight. It is ideal to keep that halo looking light and fine so that it accentuates the center stone without being bulky.
How Much Size Does a Halo Add to a Ring?
Roughly, a halo setting can make a 0.50-ct center stone look close to a 0.70-ct stone. Bigger halos can enhance the size of the center diamond by half a carat size. If you want, you can get a double or even a triple halo, but make sure it doesn't overpower the center stone. When it comes to halo designs, the sky is the limit.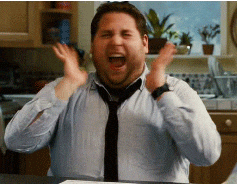 The traditional pave diamond is the most common and the most popular kind of diamond halo you will find. It adds a bit of sparkle and enhances the perceived size of the ring. Without distracting much from the center diamond. If you are a woman with classic taste, this is a great choice for you.
For making things a little different hidden halo would bring some of the effects of halo to a solitaire looking ring. However you would still get some more size and sparkle out of it. It's just simple but badd-ass. Are you simple but badd-ass?
If you've got good memories of your relatives or family members loving their vintage style ring, but you love halo, this would hit two birds with one stone. Not only do they add the most size to your ring, they look the cutest from distance on your finger. Some of them even look like a sparkly flower ring when you see them first. All this good stuff comes with additional costs and puts the Vintage Halo on a different level.
What size of halo engagement ring would be the greatest for you? Let me know in the comments below...
Make sure you follow us on Instagram to check out the cutest halo engagement rings.