Are Halo Rings Going out of Style?
The Halo engagement ring is a classic style that features a circle of small diamonds surrounding a center stone. It has been one of the most sought-after engagement ring styles for the past two decades. The style has evolved greatly since and is still very popular. Thanks to the unique contemporary designs that have been created using the halo setting, that appeal to the modern bride. The answer to the question, "Are Halo Rings Going out of Style?" is clearly no.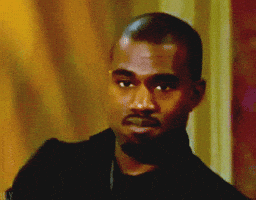 The halo engagement ring has remained the second most popular engagement ring style since its first appearance in 1920. Several generations of newly-weds have adorned their fingers with the halo ring. It's a style that's favored by the common man, the celebrities and the royalty alike. Georgian inspired jewelry (1714 – 1837) has made a huge comeback this year. And this further strengthens the appeal of halo rings.
Besides its popularity in style, the halo is also a very practical setting. It protects the center stone and enhances the sparkle of the ring. While also being versatile and fashionable. Isn't that a lot to achieve for one engagement ring? A ring with such a long history and such wide appeal is not likely to go out of style. It sits proudly with the solitaire, as a timeless setting.
Halo Ring Trends for 2020
Contemporary halo engagement rings are nothing like we have seen in the past. They are a perfect blend of vintage charm and modern design.  Let's take a look at some of the halo trends this year, as featured in Harper's Bazaar.
Emerald Halo
Emeralds and emerald cuts have been a rage. So, if you're thinking of casting an emerald center on your engagement ring, don't think twice. This is a style which you would only see on people with unique tastes. It's popularity has been steady and I think they're here to stay.
Vintage Inspired Halo
Pear, marquise and ascher shaped stones were made for the unconventional bride. If you are someone who is bold and doesn't follow the rules, you might like this style. Vintage halo carries the best in other engagement ring styles on itself.
Hidden Halo
Hidden halos are elegant, minimal, and hence getting super popular with the sophisticated brides-to-be. If you're a girl who likes the bling, and plans to wear her engagement ring to all the parties post-wedding, this might be your ultimate choice. You can get a colored center stone, or use a yellow or rose-gold setting to spice things up.

Still not convinced? Here are more reasons why we think halos are here to stay.
Halo settings work best with a diamond band
You might say that a
pave diamond
band and a
solitaire
are a match made in heaven. We agree, but the pave band looks even better with a halo setting. A diamond band and a halo setting complement each other because of the many small diamonds.
The Halo setting offers more protection to the center stone.
With
big diamonds
, there's always a risk of losing them. And if you're choosing a shape that has edges, such as the pear, it's a good idea to surround it with a halo of protection. Diamonds are tough, but the sharp edges have more chances of being damaged.
Halo looks good with all diamond shapes
Halo setting works well with most diamond shapes. This versatility makes this setting even more desirable to jewelry designers and modern brides.
Celebrities love the halo
It's true! Halo is the most coveted style of engagement ring after the solitaire. Celebrities and top designers over the years have favored this ring style and hence it continues to be popular. Kate Middleton, Lady Gaga, Pippa Middleton are few celebs who chose the halo ring for their engagement.
 
In conclusion, the halo engagement rings are not going out of style. If this is your favored style, start dropping hints to your man already!
Raymondleejewelers, Harpersbazaar