Moissanite Vs Diamond
Time to make that life-changing decision?😏 The wedding bells are going to ring soon and for them to ring, you must first start with a symbol and token of your love! 💍This takes us to the magical engagement ring decision. Feeling overwhelmed? 🥰I bet you must be. To sit down on one knee and look up into those remarkable eyes while you hold her hand and ask her to be yours forever. Even the idea of it can give goosebumps. ✨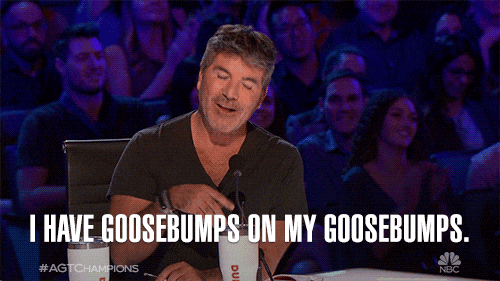 This is the part where you first take all the time in the world to choose just that dazzling engagement ring to forever remember her breathtaking smile and shine in the eyes! 😊That exact moment she sees it. May the Gods of love be with you! 🧘 Amen to that. Having said that, you are here exploring the options.
The engagement rings are now mainly and broadly categorized into many gemstones, cuts, and shapes. The most famous debate is usually between a Moissanite vs diamond. 😎Both of these beautiful stones are quite popular and I will be enlightening you about their differences and similarities. All of these facts and decision-making points will make it easier for you to choose the perfect engagement ring for your girl! 😎
💍 Let's Go Back from Where It All Started 💍
When you're choosing The Most important ingredient of your engagement, the engagement ring, it is non-negotiable to know everything about the background of the gemstone that you're choosing. 😊
People have really made the diamond more of a cultural thing now. The day it was discovered dates back to the 4th century BC which is around 900 million years ago! 🤯  There were many deposits of it seen on the famous "Silk Road" which is located somewhere in India! Since this stone is very old and prestigious, many people consider a diamond to have more of an "ethical" background.
However, many people disagree with that as well. That's because diamonds are very rare and it's hard to source their exact background. Your girl may not be a fan of this fact, especially, if she's well aware of the surroundings and talks about social issues. 😊 See, this solidifies my take on knowing everything about the background of the gemstone?
Moissanite, on the other hand, was found a lot more recently. 😄 It is gaining much popularity now; as people are still learning about it day by day! It's considered a modern stone and since it looks so much like a diamond, many people choose this as a diamond alternative to try out something different with more sparkle! ✨ It was found while examining some rock samples back in 1893 by a French scientist! Now, these gemstones can be made in the comfort of a lab and no mining is required. This means that you can easily source the background and not worry about it being in any conflict, war areas. A great option for a girl who's eco-conscious and socially aware. 😁
💍 Which of These Is Most Talked About? 💍
Diamond has been around for a while and many people have heard about it all their lives! While moissanite is more of a recent find. This means that a diamond is definitely more popular! 💎 Is there a reason why you're always hearing about "ice on my wrist" in those rap songs? They're always referring to a diamond! Many people still don't know about Moissanite and it's just that somewhere we have been programmed to think of an engagement ring as a diamond ring, this could be a reason as well. ✨ If popularity and fame are important to your girl, diamond is the way to go! 😄 But, if she loves something that is not known to everybody else or more like if she loves the "story" factor behind anything. My friend, your choice should be a Moissanite. 🌠
💍 Which Ones Stay the Same Longer? 💍
Durability plays an important role when choosing a gemstone for an engagement ring! I mean that's what adds up to the stunning factor of your choice. The ring is going to stay with your girl all her life! 😄 Many people choose to wear it on a day to day basis and so you need something very durable in order to make a breathtaking engagement ring. Reality alert; both of these gemstones can lose their sparkle if they get damaged. But timing is the key! I mean, everywhere. ;) As in which one can resist longer to damage. I am going to give you a quick sneak peek of the scientific facts of these gemstones. 🤔
When some tests were done on them in the lab, it was found out that a Moissanite scores around 9.25 on the Mohs scale while a diamond scores 10/10! 😮 This means that a diamond is definitely more durable and you won't have to worry about it getting damaged. However, you should know the fact that 9.25 is still a lot and Moissanite is the second hardest substance after diamonds. According to this, Moissanite can be easy, like in a breath's moment, chosen for your girl if she can take care of her jewelry! ✨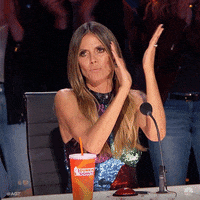 💍 Which One Looks More Stunning? 💍
Why do you think people decide to choose these amazing gemstones? Yes, because of their looks! That plays a vital part in deciding which engagement ring to choose. 💍 But then again, beauty is a subjective decision. 🤷
Diamond is a super stunning stone as it reflects light in three different ways. Rainbow colors are refracted through it and that's seen in the dispersion! 🌈 There's also a beautiful surface sparkle seen which is very moderate - not too much or too little! A quality that minimalistic souls enjoy a lot about a diamond is that it's completely colorless and displays no other hues in different lightings. 💎 Definitely, a better choice for someone who likes natural stones or always goes with the highest.
Moissanite has amazing looks and people love how sparkly it can be sometimes! ✨ It almost has a "disco" effect due to how much it sparkles and throws off rainbow flashes! Plus, theirs is also the fact that it can display some yellowish-gray hues in certain lightings. 😔 This is definitely a good pick for your girl if she happens to like and try out different things and loves glitter or sparkle! 😊
💍 Conclusion 💍
The biggest difference between these two super sparkly gems is in their costs. At the end of the day, the decision really matters on what you and your girlfriend like. You should really take a look at what she wears on a day to day basis and make your decision backed by her lifestyle. 😊 You're her boyfriend, after all, and soon to be called her "fiancé" 😉. While it may look oh so difficult to get there with everything in place, it's not such a maze runner kind of situation. The clues are always there, you just need to look closer. 🧐