Top 3 Infinity Shank Halo Moissanite Engagement Rings
When choosing an engagement ring, you need to consider factors besides selecting the central stone, ring setting, and profile. The ring shank plays a vital role in enhancing the center stone and its overall look. With numerous shank styles on the market, an infinity shank will always remain an evergreen choice😄❤. An infinity shank may appear similar to a twisted shank, but it is quite different from each other.
 While the twist shanks are more closely bound, an infinity shank is more openly twisted together and resembles an infinity symbol. An infinity shank is known for symbolizing the undying, eternal love that is infinite like the skies. So if You are looking for a ring with an infinity shank, You've got our big fat thumbs up👍💗. Let's walk you through the list of Top 3 List of infinity Shank Halo Moissanite stones that features some of the best choices out there because we believe that a queen deserves only the best😊.
1)Sophie from Leyloon Competing with Oval Infinity Split Shank Halo Engagement ring from MoissaniteCo
"Mike and I met when we were 19, and we went to the same college. We were in a long-distance relationship for two years since he had received a scholarship. He was studying at Cambridge, and I was in the states. The distance between us Ironically taught us that we belonged together. He finally proposed to me on December 16th, 2019, at an event he was hosting. I never saw it coming, and that day I felt like the happiest girl in the world for two reasons. The first reason was,  that day marked the moment that  Mike indeed became mine forever. The second, my ring was like something out of fantasy fiction. It is so pretty I am forever obsessed with it😘❤. Mike made the Perfect choice by choosing a ring with an infinity shank; it magnifies the stones so well."        
-Aimee Machiels-
Express your eternal love to her, with Sophie. This stunning beauty boasts a High set, oval moissanite. It captures a vintage halo that blends gracefully with the thick, infinity shank and gives a classic touch to the ring. The Oval Cut Moissanite, the most popular shape for an engagement ring, is captured with high definition to reflect the sparkle🎇💖.
'My Fiance proposed to me with this ring, and I love everything about it. I have already taken hundreds of pictures, showing it off, and I cannot wait to take a thousand more. It sparkles like a diamond and nothing less. Thank you so much for this, beauty"
-Kylee. B"
This ring is a perfect choice for the fans of an Oval Moissanite. It makes a modern alternative to Sophie's vintage accents and the contrasting high setting. A bypass, infinity shank intertwines to create a fascinating halo that envelopes the ring's center stone.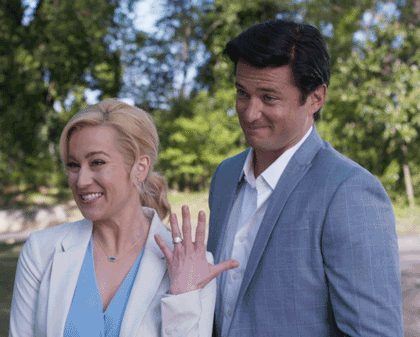 2)Morgan From Leyloon Locking Horns with Cushion Halo Infinity Moissanite Engagement Ring from MoissaniteCo.
 A few weeks back, Diago had received a promotion overseas, and he was planning to move out. I knew we couldn't do long distance since he was planning a permanent residency; we spoke of this before. Sometimes you have to let the person you love for both of you to grow. I had been bawling my eyes out, knowing what was in store for us. Diago had given me the hints that we need to break off our relationship. When he texted me that he needed to talk, I knew it was time for that. He came home, and I saw his face was swollen from lack of sleep. He walked over to me, and I took a deep breath. He said, I am sorry we have to do this, and the next thing I knew, he was on his knee. My first instinct was he was saying sorry on his knee? then he reached into his pocket and told me he was not going away, and he wanted to stay here with me, and he popped the question, " Will You Marry Me, Sara?" I was speechless for a minute before I unfroze and said yes. It was a bittersweet moment for me, which only turned sweeter when he slid the ring, and my eyes landed on the ring for the first time. It was so perfect, and now my gallery is filled with pictures of my engagement ring. I am in love with it."          
-Diana Michelle-
Morgan is a ring that will carve your love for her in capital letters💘. The ring features a colossal Moissanite set in a basket setting in the center,  encircled by a French pave Halo. The infinity shank setting seamlessly fits with the ring band, making it the most enchanting stack you will ever see😏💕!
"I always dreamed of being proposed in bed. I have heard of numerous proposal stories, but for some reason, The thought of the love of your life proposing to you when you open your eyes, just the both of you paused at the moment, always seemed more romantic to me. I have even spoken about it to my Fiance, Jake. We watched the movie The Time Traveler's wife. I playfully gave him a hint," If you are ever planning on proposing to me, I want something like that." I am so glad he took my cues, Because being the most dramatic person he is, There is no wonder if he would have wanted it the opposite way. So long story short, I wake up to Jake, grinning ear to ear. "What?" I asked him doubtfully. He interlocked his fingers with mine, and I instantly noticed the sparkle. "Will you be mine forever?' He asks, And I said yes, and we both laughed so hard. 'You wanted the proposal to be simple, so I had to get you a ring that was extra special," He said. I am so glad he did. I love how extra it is; I get comments on it every day."        
-Mia. E
 Another unique choice, with divine details. Like Morgan, the ring features cushion-cut moissanite in a cathedral setting. The two-tone infinity shank and the hints of rose gold and silver in the ring band is a match made in heaven💖👌. This bedazzling beauty with the vintage accents and a combination of halo and a hidden halo makes it appealing as the sweetest delicacy.
3)
Delilah from Leyloon vs. Pear Moissanite Ring Halo Diamond Infinity Shank Unique Engagement ring from Silly Shiny
Delilah is the kind of ring that will turn heads on every occasion, featuring an Oval Moissanite wrapped around a twisty french Pave Halo and an infinity shank. It shows off a rose gold french beading and Vintage details. Make your woman feel like the luckiest girl alive with Delilah🥰!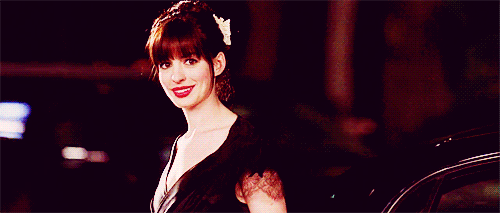 This dainty Pear Moissanite Ring features a pear cut moissanite encircled by a pear shape halo, put together with an infinity band. This piece comes with a ring enhancer, making it a perfect choice for the Boho Brides👰💖.
Make your dream proposal come true with one of this glorious artwork!. Don't forget to share your favorite pick in the comments down below👇🤩.
Halo Shank Moissanite
Top 3 Infinity Shank Halo Moissanite Engagement Rings 
(U're 👋)