Top 3 Thin Band Halo Moissanite Engagement Ring
There is something extraordinary about a ring that comes with a dainty, thin band❤😊. It leaves all the focus on the center stone and the details. A  narrow band engagement ring is comfortable to wear and makes the centerpiece stand out with a spotlight effect.
And if your girl is not a big fan of the chunky pieces, it is always better to start with a thin band since thin band rings complement and go well with almost any stone shapes. These narrow bands have become wildly popular for making a women's finger appear longer and slender, giving an Instagram worthy look on every angle😍.
We will walk you through an array of splendid rings that will make you fall in love all over again. Please be aware, you may experience a rapid increase in your heart rate❤, and wearing such rings may cause your lady to receive numerous compliments😉.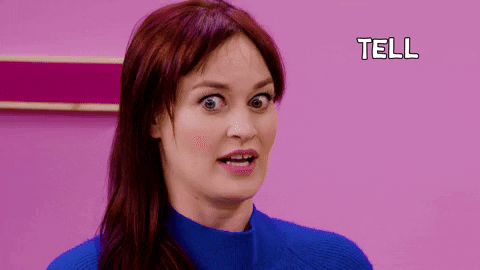 First, let's take a look at,
1) Eliana from Leyloon vs. Round moissanite Graduated Halo Ring from MoissaniteCo
.
"We were celebrating My boyfriend, Mervin's 27th birthday, on December 13th. I was excited and busy with making all the arrangements that I barely noticed all the while; he has been planning the proposal. He made some settlements with our friends and family since he wanted to incorporate them into our proposal. We had Mervin's party at his family home, and after that, he cut the cake, made a toast, and announced that he has a gift for me. I was thrilled. I expected it to be anything but not a ring!. He asked me to turn around, and I did. My heart was beating out of my chest at this point. When it was finally time for me to turn around, I saw Mervin on his knee with a box open. "Will you marry me?" He says, and I said yes, it was the sweetest moment of my life. The ring is so pretty I can't stop staring at it."
A petite ring, bursting with all the right details🤩👌. Eliana features an excellent round cut moissanite placed in a basket setting, tying the knots with a thin studded band narrowed down as it approaches the center stone. The ring boasts a unique centerpiece with eight heart-shaped prongs and a starburst halo.
"Hope and I met when we were 15. We were best friends ever since. Even though we knew we liked each other and everyone else did, I was never ready to ask her out. Years passed and Hope was seeing someone else, and she got into an abusive relationship in which she stayed stuck for five years. Being the most unique, kind, and compassionate person, she failed to see how the relationship was killing her. Finally, she gathered up her courage to get herself out of that relationship. I saw the light at the end of my dark tunnel. This time I was not going to let her go. We started seeing each other and gradually started growing feelings for each other, which we left unattended for years. On June 22nd, I finally proposed the love of my life under a cool bridge that overlooked a breathtaking scene. She said yes, and she was flattered by this ring I chose for her. We are planning to get married by the end of next month, and I feel like the luckiest man alive!"   
- Martin. B-
Like Eliana rocks a graduated side stone, This stunning beauty boasts a graduated Halo put together with a cathedral band. An elegant forever one Hearts and Arrows Moissanite center stone is shrouded by the ring's halo.💖💫
2)Blake from Leyloon Vying with 3pcs Moissanite Wedding Ring Set Diamond Matching Band White Gold Flower Halo Thin Pave Stacking 14K/18K from BBB Gem
The day before the proposal, my fiance, Nick's sister, asks me to go on a little shopping spree with her. When we were at the mall, it was a little weird since she insisted on buying dresses for myself, but nothing crossed my mind. While we were finishing with the purchases, she told me she had made an appointment to get our nails done. I mean, I needed a mani since My nails were a mess, so I agreed. The next day we went on a little trip to my favorite place, a dock, and on that day, the area was all decorated with fairy lights and balloons. "Someone must be celebrating something," I remember saying to Nick. We took some pictures together, and he made a call. Nick asked me to close my eyes. I grew a little suspicious by then. Then when he asked me to open my eyes again. I saw our friends and family have arrived, and Nick was on his knee, a ring glimmering in the box he held open. I cried so hard, and I couldn't believe my eyes. After I was over the shock, I told him "Yes!". The most memorable "yes" I've ever said and the ring the most beautiful thing I've seen.
Blake is a classic choice with low-set round moissanite in the center, wrapped around a french pave halo. The ring comes with a complementing wedding band to tie her down with a promise of tomorrow.💕
"This ring took my breath away, and just like Sam took my breath away when I first met him. I still can't believe this is mine!"
-Rebecca-
The prettiest stack you will ever see. This striking beauty is composed of brilliant round moissanite enclosed by a flower shape halo and two sets of wedding bands, a glorious symbol of your past, present, and future👸🤴. While Blake represents a two-set ring, this ring features a three-piece ring crafted with 1k/18k white gold.
3)  Lydia from Leyloon standing up to Round Moissanite Halo Engagement ring from Lauren B Jewelry.
"This ring makes my heart race every time I look at it. I have never come across a similar piece as unique as Lydia" 
-Evelyn Walker-
Lydia is an embellished choice With round cut moissanite elevated by a bridge accent and a Vintage french pave halo. The two-tone ring band with french beading details flaunts a luxurious essence to the ring😁😍. If you are looking for a master-piece, it cannot get better than Lydia and her vivid details.
"Gorgeous ring. Moissanite is so beautiful no one knows it's not an actual diamond, and the sparkle is to die for. I love the compliments I receive for this."
-Stephanie-
 It is a sparkly yet delicate choice for your girl. This ring features round-cut moissanite reflecting all colors of a rainbow.🌈 This marvelous piece is complete with your choice of 14 k, rose, or yellow gold petite band that contrasts with the white gold Centerpiece and the glistening halo. If you want to skip the extra details Lydia from Leyloon captures, this might be an option for you😉.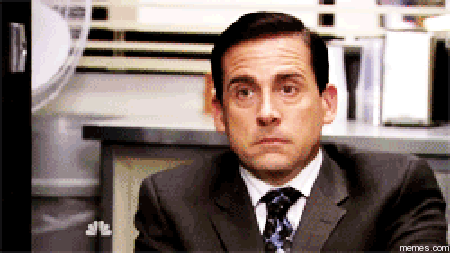 Now it's time for you to narrate the story of your happy beginning🥰. If any of these rings made an impression on you, don't forget to share it with us in the comment section❤👇.
Halo Shank Moissanite
Top 3 Thin Band Halo Moissanite Engagement Ring 
(U're 👋)