Top 3 Flat Edge Halo Moissanite Engagement Rings
 If you plan to get down on one knee any time soon, you better do it right. So what makes a memorable proposal apart from the secret plans, nights of ring hunting, and a breathtaking location? It is the little details you care about, she notices.
Women have got the eagle's eye when it comes to memorable moments like this, so you might want to look past the beauty and get her a ring that screams elegance and comfort. Flat edge rings are an excellent choice for engagement rings👌❤; they add an appealing look to the ring and sit well on the finger, making them versatile and functional.
In these Top 3 List of Halo Edge Moissanite stones, we are about to show you some of the best rings on the internet, and we assure you they are going to make her heart melt with love. On the other hand, beware she will be getting a lot of attention😉, for these rings never go unnoticed.🥰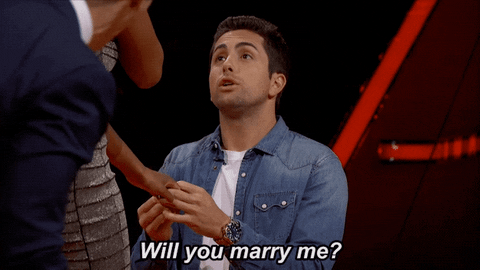 Let's take a look at;
1
)Arabella From Leyloon Wildly competing with Round Petite Cushion Halo Moissanite Engagement Ring set from MoissaniteCo.
"We started looking for rings five months prior before we got engaged. Yes, My fiance, Natalie, is a picky person, so I was nervous about blindly choosing a ring for her and making the wrong choice. I wanted to propose to her with a ring she would like. After six months of the hunt, she finally chose the ring. She really felt like this was the moment she saw it on the Leyloon website, and she wouldn't stop looking at it when it arrived; it had everything she expected to be in a ring. Even though she had seen the ring already, the proposal was a surprise for her. Now that I had got a ring she loved, it was time for me to propose to her. We were one of our hikes when I took her to a little private spot overlooking the beautiful mountains. I told her, let's take some shots with her facing the view, like the Instagram couple pictures, while I held her hand from behind. She bought it and was posing for the picture while I got on one knee and proposed to her, she was surprised, and it was our private, magical moment we will cherish forever." 
- Ryan. G-
Arabella is a Royal Trio With two sets of enhancers. The two band wrap-around frames the round cut center stone, magnifying the stone's clarity. Arabella proves there is no such thing as too much sparkle🎇 with the brilliant Halo and the flat edge, french pave band. This is the type of ring your girl is going to get obsessed over.🥰💖
Brian Proposed to me last summer at a family gathering. We were having a couple's dance at the end when our song came on. We started dancing in slow motion. He was holding his crutches in one hand and holding my waist with the other. He met with an accident a few years ago, and he had to be depended on crutches to be able to walk steadily. It never affected our relationship. Sometimes people think I stay with him for pity, but when you are genuinely in love with someone, you also learn to love their scars and the flaws; I only feel compassion for those who don't see this. We were dancing in slow motion, caught up in the moment when he slowly reached into his pocket; I thought he was reaching for his scarf. I didn't want to break the spell. I kept moving with him. When He dropped his crutches, and when I reached out to get it, he got down on his knee and proposed to me with a sweet speech that made me cry. I said yes, and helped him stand. The rest of my family started applauding, and I was feeling a gush of emotion. I love my engagement ring. It is flawlessly pretty; it is a symbol of the love my fiance and I share. Later on, he told me he got my sisters to help him pick the ring. I must say they made the best choice."
- Amanda. B-
Another choice that is equally pretty and filled with sparkles. The ring features Round moissanite and a french paved flat edge band set, similar to Arabella. A cushion halo envelops the center sound in a cathedral setting. To add a custom touch to the ring, you are free to choose a metal ranging from 14k gold and platinum.❤💖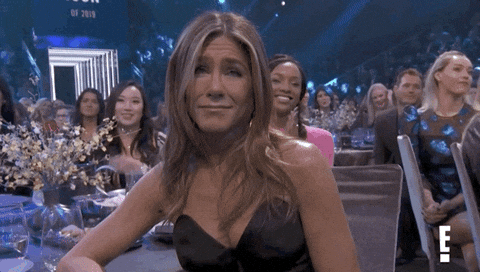 2)
Peyton from Leyloon battling against  Moissanite Halo Lab Diamond Ring with Side Stones from Brilliant Earth.
"I am usually good at planning surprises, but not going to lie, proposing to my girlfriend was one of the hardest things I ever had to do. After seven years of dating, I wanted to get down on one knee and propose to her already. I was 18 when I met her, and I was obviously not in a financial position to support a family back then, but finally, I was ready for the moment. I had been waiting so long to pop the question; I was so excited to see the reaction on her face. I started looking for rings. I had no clue about rings, but I couldn't ask her because I wanted the whole thing to be a big surprise. I got her this gorgeous ring and had my fingers crossed, praying she would love it. I showed the ring to one of my friends who worked in the jewelry field, and she assured me Olivia is going to love it. It gave me some hope. I proposed to her in Hawaii on a  little island with the most spectacular view. Thank god her reaction after seeing the ring was everything I was praying for, Hell Yeah she loved it! I am thankful for the team who helped me pick the perfect ring for Olivia."  
- Jacob Jones-
Peyton is one of the daintiest yet one of the unique rings you will ever see😍. Capturing the pure essence of a round cut center stone and a starburst halo💫 formed with a surreal combination of six heart ❤prongs and small stones is far as best as they come. Doll up her finger with this modern dose of bliss!
This ring is more classic in comparison to Peyton's modern details, Yet it is a perfect choice for the real fans of classic. A simple, graceful halo surrounds the round cut moissanite without taking away the attention from the center stone. The cathedral setting and the side diamonds add a fetching look to the ring.😘💗
3)
Reagan From Leyloon Vs. Cushion Halo Engagement ring with half-moons from Debebians
Warning this ring is designed only for the members of the Royal Family🤴👸. Yes, featuring a 14k yellow gold ring with three oval cut moissanite wrapped around a stunning halo in a basket setting, this ring is for people who want to go the extra mile in showing off a royal piece as Reagan. If you think your girl deserves nobel  👑treatment in everything, we recommend you go for this ring.
Make a statement with this ring that shows off an enormous cushion cut moissanite accompanied by half-moon shape stones on each side of the Center stone, similar to Reagan's three-stone setting. This ring's flat edge is adorned with diamonds and perfected by a filigree design in the profile to add extra shimmer and sparkle. 
Now that you've seen all the right choices of rings, don't forget to share your most favorite one in the comments section 👇.
Halo Shank Moissanite
Top 3 Flat Edge Halo Moissanite Engagement Rings 
(U're 👋)