Top 3 Plain Band Halo Moissanite Engagement Rings
When you are planning on proposing to the most special girl on the planet, there are several factors you should consider before purchasing an engagement ring. When you are not sure about what you are going for, we assure you, you can never go wrong with a Plain Band halo Moissanite engagement ring. These elegant and versatile rings go by the rule that less is more😘💖.
As they say, make it simple but significant. These enthralling beauties call attention to a plain band and novel centerpieces to show you that the sweet, simple things of life are the real ones after all. A simple band prevents overpowering the ring's central stone and spotlights the core details.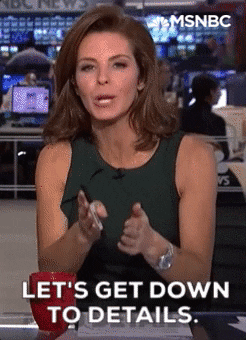 So here we are, introducing you to the "Top 3 Plain Band halo Moissanite engagement ring." 
 On top of the list, we have,
1)Madeline from Leyloon competing with Rosalie 
"Brian and I have been best friends ever since high school, yeah, the typical high school sweethearts. We have been in 3 years of relationship and two years of a long-distance relationship while he was in Dallas, and I was in Texas. With time we moved in together. One thing we always loved to do together is stargazing. Something about lying in the grass looking at the constellation, trying to name them, seemed more intimate and personal than watching a Netflix or a movie together. One Friday night, we head out together and lay on our backs, talking about random things, and he starts kissing and cuddling with me, saying how much he loves me. He then fiddles with his pocket and takes out a little box. He got down on one knee and said a short speech about why he wants me in his life. I said yes, and we kept jumping and laughing like kids. I can't believe I am engaged, and I love my ring; it is like a cute little rosette bow, reminding me how my fiance is the greatest gift from God." -Juliana. k-
Madeline is a ring with all the sweet details. She comes with a vintage halo encompassing round cut moissanite placed high in the center💗. The graceful plain ring band combined with a bouquet inspired centerpiece makes it a perfect engagement ring for your muse💐🥰. 
"Are you serious?" I kept repeating when Jacob proposed to me on a Sunday evening right after sunset. He proposed to me at the diner we had our first date, and all I could think was, it is too good to be true. I have been waiting for this moment for months, but as they say, no matter how prepared you are, when you are at that moment, the shock is real. Unless you knew beforehand, it was shocking for me because the last time we talked about getting engaged, he made it clear we will be getting engaged after a year since his job placement was not convenient at the moment, and we still had a lot on our plates to figure out. "Yes, I am serious as hell, Brittany" I don't remember any of those. That's what Jacob says happened cause I was too fixated on the ring he was holding; it was unbelievably pretty."Yes," I tell him, I remember saying the yes, of course, and it was the happiest I've ever been. " 
-Carrie-
This ring features a Noteworthy, high on-trend style with a round cut Moissanite like Madeline. It has a Bezel Mounting 2d setting and Diamond Halo anchored around the center stone. The ring's centerpiece attracts all the attention due to the plain band, which we think is unique and classy🤗. What do you think😉❤?
2) Valentina From Leyloon in rivalry With Forever One Oval Moissanite Halo Engagement Ring from Charles and Colvard
"My fiance and I met in uni. We were studying English literature together. After four years of dating, I decided to propose to her in one of our reunions. Since we went to the same uni, we had the same set of friends, and I have to mention that we are blessed with the best group of friends. Bianca, my fiance, is the sweetest person you will ever meet. She is truly my ride or die. I confessed about my plan to our friends, and they made all the arrangements for the proposal. One of our friends prepared a banner that said 'Will you marry me" the other baked a beautiful cake with the icing "she said yes," and most importantly, they approved my choice of ring, and they all agreed it was the perfect ring for Bianca. When the time came, we pretended to play the old school blindfolding game. According to Bianca, we were supposed to guess who the person was, standing in front of the blindfolded person, while the others gave clues. We all pretended to play the "game," and when finally, when it was Bianca's turn, I got down on my knee while some of my friends held the banner open behind me. She took the blindfold off, and she seemed bewildered. She said yes! and fell in love with the ring instantly. everything went well as it was supposed to, and I feel so grateful."
-Patrick-
Valentina is a unique choice with a marvelous centerpiece featuring a round cut center moissanite in a cathedral setting. The eight prongs that hold the moissanite flawlessly embeds with the other stones to form a graceful halo💞. This reverse tapered plain band ring is undoubtedly an epic option for your girl👸.
I was always drawn to an oval cut ring with a plain band. When Isaac proposed to me with this one, I was thrilled, but I knew the proposal was coming. He calls me Sherlock because I always ruin his surprises by finding them out before revealing them by himself. But I knew he was going to propose because I just felt it. Isaac proposed to me in front of the empire state building, and a bunch of onlookers stopped by to applaud and congratulate us. Luke would say," Thank God you said, yes, or I would have been scarred for life before  all those people, lol."
This ring is an absolute stunner😍😁 with classy oval cut moissanite embraced by a dazzling halo. The 14k white gold plain band perfectly captures the elegance of the center stone and the surrounding halo.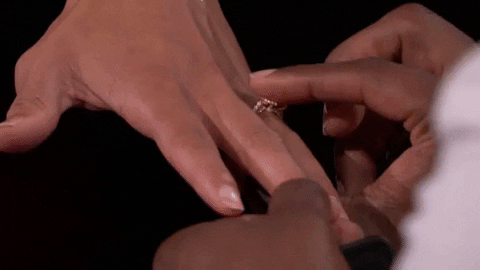 3) Julia from Leyloon vs. Cushion Halo Engagement ring with a plain band from MoissaniteCo.
Julia is perfect as a picture with its dainty band and a round-cut Moissanite placed around a whimsical halo of stone. This modest choice will make an ideal choice for women who like to go simple with jewelry😊.
A distinctive choice of an engagement ring if you are looking for something entirely out of the box, this ring might be it🤩. In contrast to Julia, this ring features cushion-cut moissanite placed in a cathedral setting. A unique halo studded with round forever one Moissanite stones surrounds the center stone for a captivating look❤.
There you have it, all the information you need to have your dream proposal. Now, it's your  time to shine. Don't forget to share your favorite pick from the Top 3 list of Plain band Halo Moissanite engagement rings, in the comments below👇🤗. 
Halo Shank Moissanite
Top 3 Plain Band Halo Moissanite Engagement Rings 
(U're 👋)