Top 3 Split Shank Halo Moissanite Engagement Rings
Every girl dreams of a perfect proposal that will make her heart beat faster every time she looks back at the event. Proposing to the love of your life is a moment that changes your life for the better, forever.
Your proposal shouldn't be a moment of fear and nerves; it should be pure bliss and everything in between. So let's get down to finding the ring that will make you want to propose to her right away. When looking for an engagement ring, the shank style plays a crucial role in elevating the ring's look.
As the name suggests, a split shank ring is a style that features a band that splits at the center stone, causing an apparent gap between the ring band and the centerpiece. These rings have become wildly popular since celebrities like Beyonce rocked a similar style. If you are looking for a split shank ring, we are here to make your job a little smoother for you.
Let's get looking for a ring for the Queen of your heart❤👸. These Top 3 list of Split shank Halo Moissanite rings will help you gain some clarity and hopefully end up being the trumpet of your dreams🎺💖.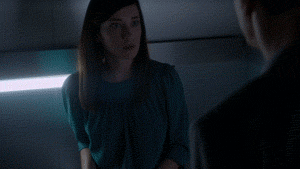 First up in the list we have,
Melanie From Leyloon vs. Forever One Oval Moissanite Split Shank Halo With Side Accents Engagement Ring in 14K White Gold From Charles and Colvard.
"My fiance grew up in an Asian American Family. We both shared the same value that family comes first. So I had to get the blessings of her parents before I proposed to her. Once I got their approval, I knew I had to get down to get a ring for her right away. Since she knew I had spoken to her family, she knew that I would be proposing to her anytime soon. So I had to throw in many random dates to mess with her head and keep the suspense. Choosing the ring is not easy, especially when your partner gives you mentions of what they want. Lexi has been trying engagement rings, and she has been giving me hints of what she wants in an engagement ring. Finally, I got her the ring that came close to what she had been trying on. The day of the proposal approached, I got a few of my close friends to help me, and we arranged a party for the opening of our new startup. I proposed to her in the presence of our friends and family. She ended up loving the ring and has been receiving numerous compliments for the ring."
- Henry. G
A gorgeous ring that comes with the extra details of a milgrain Split edge two-toned shank, studded with stones at every angle. The ring's bridge accent combined with a pave wrap halo surrounding a center moissanite is a dream come true for every princess👰😁💖.
How it all started? We were friends since kindergarten; we had to go our separate ways while we were growing up. God had other ideas, and Mathew came back into my life ever since we had to make up for our lost years. Mathew and I were officially dating for three years, and he decided to propose to me. It happened on a rainy night. It was just him and me at our place. He started telling me how he wants to take it one step closer and how badly he wants to have a family with me. At first, I was thinking he was just talking. The next minute, he is down on his knee, proposing to me with those magical phrases. I said yes and OMG! My ring is one of the 
This ring features an oval forever one moissanite center stone contrasting to Melanie's round cut stone and spiced with a 14k split shank studded with forever one accents💕. Are you looking for a modest option compared to Melanie? This ring might be the one for you.
2)
Isabelle from Leyloon vs. Round split shank Moissanite Halo Ring from MoissaniteCo.
"The waves were crashing, and the sun was setting on the distant horizon. The sky was all shades of pastel. I saw Gabriel leaning over the sand, focused on scribbling something in the sand. I was sitting with a book a few feet away. " Guess what I have written," He asked me. We would write something in the sand, and the other person had to guess what it was; this is a little game we used to play. " Mary and Gab, in a heart," I say. Good guess, he says. He erased it with his hand and wrote something again. "What is it this time?" He asked me. I got it wrong, and he asked me to come and have a look.
" Will you be my forever?" The words say. I looked at him, and asked me the question again, this time; he was on his knee with a black felt box in his hand. He opened it, and I saw the perfect ring that was made just for me. I closed my mouth and leaned down to kiss him and said "yes" with tears in my eyes."- Bethany Williams-
Symbolizing the meeting of two seas and your soul's union, Isabelle Features a wide split shank that adjoins the rings french pave Halo that surrounds a round Cut Moissanite in the center. A choice that will make her speechless, except for the "Yes" You yearn.😉
Another charming alternative to Isabelle. This fabulous beauty boasts a Round brilliant cut center moissanite wrapped around an intriguing halo. The split shank is bejeweled with moissanite side stones to enhance the ring's look. This ring has a cathedral profile as opposed to the basket setting of Isabelle.
3) Nadia from Leyloon combatting with
Artcarved "Mandy" Split Shank Three Stone Diamond Halo Engagement Ring from Ben Garelick Jewellers.
Can a ring get any perfect than Nadia with her three stones surrounded by a pave wrap halo? The elegant split shank and the trellis pattern adds a luxurious glow to the ring😘💖. The 14 k Yellow gold is perfect for a fall romance and the dawn of a new beginning. Do you feel like just one center stone doesn't do justice to describe your love for her? We think Nadia might be the right choice for your girl🤗.
Does your girl have an appreciative eye for art? If yes, she might love this ring. It features an artcarved style with a split shank, rope-textured band. The three-stone setting is similar to Nadia, but this ring boasts a cushion Cut center stones encircled by a fetching halo. This choice of the ring gives off an antique artsy look while Nadia rocks subtle hints of a Modern Vibe😃.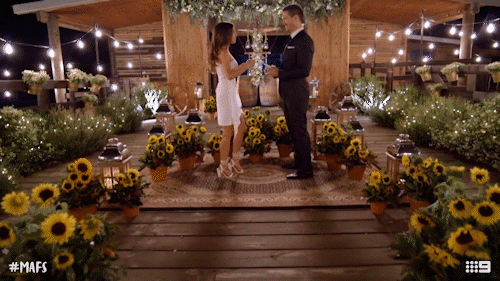 So, what do you think of this phenomenal set of rings we showed you? Did you fall in love with any particular choice😍? If you did, don't forget to enlighten us by mentioning it in the comments below👇💗. Look for more of our varied styles of Engagement rings by reading our other articles.
Halo Shank Moissanite
Top 3 Split Shank Halo Moissanite Engagement Rings 
(U're 👋)