Halo Vs Solitaire Engagement Rings
Your honey has her heart set on a solitaire or engagement ring? Wondering which one is better? Let me spill the tea for you! For the ones out there who do not know the difference between halo and Solitaire engagement rings, don't worry. I got your back!
Quick hint: Halo engagement ring is the type which has a cluster of stones of your own choice around your centerpiece or your major stone. Whereas The Solitaire engagement ring is a ring which has a very basic look to it. It only has one major stone in the middle. 💎
Let's get to the details now!
💎The queen of stones; Halo Engagement ring💎
Imagine a refreshing fish aquarium with a big fish surrounded by teeny tiny little fish around. Does it look more attractive to you to see those little fish eventually swimming across and drawing attention to the big fish? Just like that Halo engagement rings are the ones with smaller Stones encircling the main stones. Ta-daah.
You can use different designs and techniques to give your Halo engagement ring a more elaborated and decent look.
Your engagement ring can have one halo, a double or even triple Halo with paved shanks and split bands. It is all up to your liking.💌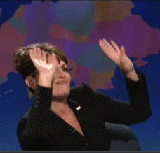 ✨ A little extra won't hurt!✨
If you choose a Halo engagement ring for your honey then it is sure that your engagement ring is going to stand out! Depending upon the number of halos and your taste plus her liking in choosing /customizing the ring. 
Not only can you customize your number of halos in the engagement ring but also you can change the paved and unpaved shanks as well. The more the better, as women say!🌟
Who doesn't want to add shine to a ring? It will compliment that big stone on her finger, so go for it. Be a bit extra if that is what it takes, to make your ring stand out of the basic common styles. And of course to see that shine in her eyes while you pop the big ask!
 💎Choosing the stones💎
Now when you're choosing the main stone, for the halo ring, be sure it doesn't fit in completely! Your diamond (or any stone) is supposed to stand out of the halo stones. Only then, it will look more grand!
Even if you choosing stone other than Diamond then the Halo engagement ring style is perfect to make your stone stand out. Why or how? Because in a Halo engagement ring the stones look more elevated which will definitely make it look even more stunning.
Also, the Halo engagement ring not only attracts attention but it also gives the Diamond or the stone that you choose, a more sleek and definite look, #goals.💎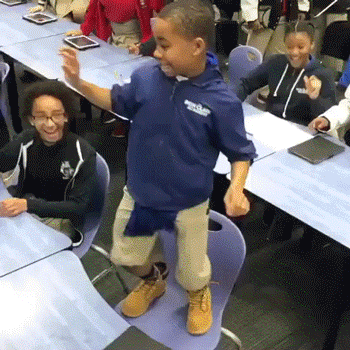 💎Solitaire Engagement Ring💎
Remember the fish aquarium scenario? Is the little fish swarming around the big fish somehow looking to you like noise? Let's take another aquarium and move them there, now imagine one big fish in her absolute beauty moving around the whole aquarium.
This is what a Solitaire engagement ring is! it is one of the most decent and focused designs of the engagement ring ever known.
The Solitaire engagement rings basically have one single diamond or the stone of your liking.💁‍♀️ You can have paved shanks and double split bands in your Solitaire engagement rings. But this design of the engagement ring does not have any halos around it.🌟
🌟Nothing extra🌟
In a solitaire engagement ring, the main focus of the ring is the stone, having no halos to compliment the look or the size of the engagement ring. 
The Solitaire engagement ring looks more grand and subtle. The design is sleek and has a very decent effect to it. It is best for the couples who do not want to add anything extra to the engagement ring and prefer basic over sparkles.🌟
🌟A simple classic look🌟
But it does not mean that a single stone cannot have a grand look to it!
As you don't have any added halo to make your stone look bigger, this style of the engagement ring looks grander because of the single stunning stone in it. 🔹You can have paved shanks but still, make your main stone or your Diamond stand out for it.
It's a simple yet very decent and classic look for the ring. ⭐Not to mention the elaborated look for the stone. It will certainly pass as a beautiful engagement ring! 💍
⭐Halo vs. Solitaire engagement rings - The Meaning ⭐
To help you choose, let me share with you a few views or meanings people associate with these two rings.
Ana and her whimsical Halo engagement ring!
Ana had that dreamy, surprise proposal day so I had to ask Mike what made him choose a halo engagement ring. What he said is so precious I bet I made them fall in love all over again. Ok, so as Mike says, when he started the big quest he was pretty confused about going for a solitaire engagement ring or a halo engagement ring.
He visited the store and saw them both in person to have the right meaning. He chose the halo ring as it reminded him of Ana, how in a bunch of people he could always find her right there looking at him with those big dreamy eyes. Besides, it somehow made him see how she is the center of his universe! Halos and the big diamond in the center spoke that for him!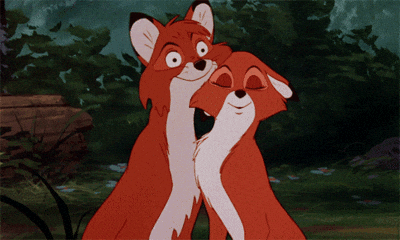 Rachel's stunning Solitaire engagement ring!
While Ana's story is full of meaningful details, Frank and Rachel had a grand and might I say one word gesture to explain their choice. " She is the one for me", the ring had to say it out loud too! Isn't that just oh so romantic?
Frank had quite a troubled past few years and he still feels super grateful to the universe for sending Rachel into his life. He says she was the only one by his side during all those bad times. Their engagement ring helps them celebrate that and remind them every single day! 
Conclusion
Both the halo and solitaire rings are beautiful in their own way. It is the wearer's choice of what they like. If she prefers glam and glitter, go for the halo engagement ring. And if she prefers, something basic, and sleek, go for the solitaire engagement ring. Either way, also make sure to associate with your engagement ring like Frank and Mike did! I loved their approach bytheway.