Halo vs Hidden Halo engagement rings
Are you deciding between what kind of ring you would like to see grace you or your significant other's hand on the day you pop the question? ☺️ Confused between the halo vs hidden halo debate? Know that you want a halo ring but are unsure of exactly what you are looking for?
While you might be confused about making the final choice, let me make things super easy for you! 💆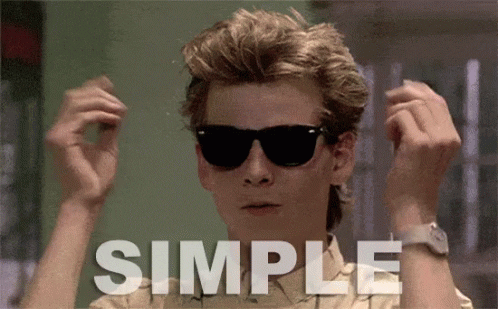 💍Bless the Gods of Basics! 💍
But first, let me walk you through them basics! As you probably know, a halo ring setting is one in which a central gemstone is surrounded by other gemstones (halo), prominently sitting around the central gemstone. 💎
A hidden halo ring setting, on the other hand, has the central gemstone sit right atop the halo, so that it is only visible if you look a little closer. Both are generally considered to flatter the gemstone, compared to other rings such as solitaire, but they do so in different ways. 💁
Still a little confused about how either ring fit into your plans?
Here are some aesthetic considerations you might want to grab onto while making this very important decision (no pressure!)😏
✨Game of Classics & Moderns! ✨
Does she always vouches for a traditional style that is still in vogue? Well if she does then bro your right answer here is Go Traditional! ☑️ And what's traditional when it comes to the world of halo engagement rings? A Halo engagement ring itself. Like the very first type that was known to love birds and their lovely engagement rings!
On the other hand, the sleek and relatively reserved feel of hidden halo rings fits more in line with our modern aesthetic sensibilities, with the gemstone front and centre of the ring and the halo there underneath to highlight its brilliance. 🥰
To put it in even simpler terms, a halo ring is a classic design whereas the hidden halo is a modern twist on it.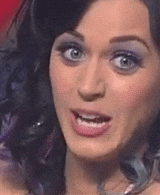 ✨Over the Top vs Under Cover kinda stuff! ✨
A halo ring showcases all of the features of the ring together: you see a beautiful gemstone which shines even brighter as it reflects the light of the halo below, like an angel in a church mural, 👼clearly visible to the eye.
If your significant other prefers grand gestures of love, this is the way to go! ♥️
 Nothing could better signal your eternal commitment to them than a halo ring that shines without reservations. You can even add to the grandiosity of both the ring and your special day by going for the double, or even triple halo ring!
However, if grand gestures are not her thing, and you would like to approach things more subtly, then you can't go wrong with a hidden halo ring.
⚡Let's Hear it from Frank!⚡
So Frank recalls his search for that one engagement ring as the most overwhelming decision of his life! Thanks to his great friends and supportive boys, they already told him to go for a hidden halo ring. 💍 Since they all knew that Alice has a thing for intimate gestures and close circle kind of associations. She wouldn't share everything with everyone!
Frank knew a side sparkle that only Alice and he can relate to is what a hidden halo engagement ring would add to their relationship. ♥️ Every time she will look down her finger, there will be this sparkle that only those two can understand. Isn't this just super romantic?!  🥰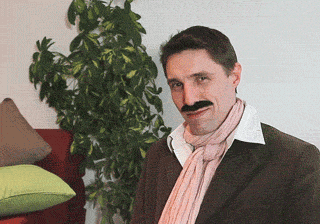 But, there's one twist! 👆
There's another twist. While playing around with different elements of the ring, including the metals and different shaped gemstones, might make the ring gaudier in the case of halo rings. While the reserved look of the hidden halo and the idea that it is modern makes it easier to play around with.
Maybe you really wanted that 2-toned white gold and yellow gold combination together in your ring? If that's the case, then hidden halos are the ring for your and/or your significant other. ☑️
✨The entire Center vs Whole debate!✨
Think of the gemstone for a second. Do you want it to sit atop its throne like a queen, 👸surrounded by her court of viziers all visible in their brightest attire, or do you want her to have the full spotlight, ✨ with the court in the background?
While this might sound strange, this is essentially the decision you have to make - regarding the gemstone at least.
A halo ring provides the spotlight to the central gemstone in relation to the brilliance of the gemstones that surround it.
Whereas a hidden halo has the gemstone front and centre, hogging the spotlight. If your heart is in the gemstone, I suggest you let it breathe a little in the hidden halo setting. Otherwise, I understand why you chose to bask in the glory of a single, double, or triple halo ring. I am super understanding like that! 😏
✨
Conclusion
✨
One last thing: you might be wondering if there is a significant price difference between the two. I am here to make your decision simpler in that case too. Halo and Hidden Halo rings are priced similarly, so there's one less thing to worry about. ☺️
 Now you just have to decide whether you want to go all out, or keep it (relatively) simple! There's no wrong answer, but a good way to decide if either set of rings work for you or your girl. If you two are going engagement ring shopping together,  seeing the ring sit on her hand can give you a great idea of how you and she feels about halos, hidden or otherwise.
Good luck! :)
 References: Brides