Pros and Cons of Halo Engagement Rings:
Now, you cannot be quite sure that what appears to be pros for one woman might be a con for another. I mean, women are a little complicated just like that! 😉
Also, rings can never have cons. Can they, girls? 😋 It's a jewelry piece that has flair and a pose. It expresses the personality of a person who wears it.⭐
Moving on, thank me later, as I have separated the pros and cons of Halo engagement rings. It might help you- the future-fiancées-to-be in choosing the engagement ring, or you- the-bride-to-be in casually describing the attributes of your favorite ones, to your partners! 🥳
Just in case, you know.💃
Pros👍
1️⃣ The Stunning Stone Effect!
One of the major qualities of the Halo ring is that it makes the center stone of the ring look HUGE. 💎 The halo part in the ring can add up to an extra carat to the stone and extra beauty to the final look of the stone.🥰
 2️⃣ The Glam Jam! 🌟
That's something every woman wants, any guesses? You guessed, puppies? 🐕 Yes, that too of course. 😊
And then add Glam to their lives, moods and of course engagement rings! This attribute to the engagement ring, or should I say Halo rings is mostly done in pave, or micro pave. 💍
It's a setting technique, in which small diamonds or stones are set in the shank to give a more elaborated look to the main stone. 💞
There can be narrow split shanks with pave arrangement as well. Bytheway, God, it looks SO lovely on the finger and attracts noticeable attention. 😍
Not to mention, the ring looks more glamorous than usual with pave shanks. After all, there is no such thing as enough glam! 💁‍♀️💎
3️⃣ A mix of Traditional and Modern 💌
Combining a traditional stone, with the current fashion? Woot woot, way to go!
But it also shows the precise technology used and the irreplaceable skill of the mind blowing brand you are getting your e-ring from.💟
Cons👎
1️⃣ Maybe not timeless! 💁‍♀️
Halo engagement rings are so in trend, there's no doubt about that. But Halo style rings cannot be a part of the 'traditional' rings.
Although they are so in 'trend' right now, this design won't be lasting for long like the different diamond cuts from the 70s or 80s or 90s, that are still in demand.
So, it seems like that halo ring is not timeless as compared to the other famous diamond rings.🤔
2️⃣ More chances to bump into a ring-twin!
Now we do know that there are countless ways to customize the Halo rings, but you need to think of different ways to be sure that you might never end up finding a ring-twin. 👯‍♀️ Trust me guys, no girl wants that!
Although, the chances to find a ring twin is thin, but you can still bump into one if you are going for a halo ring!
3️⃣ But, it's such a common style!
Some couples and girls especially do not prefer Halo rings over the traditional diamond cut because:
1- they think they are such a common style. 💁‍♀️
2- They think it's way too girly. And by way too girly, I mean, some of us decide to get married later in our 30s. And then if the ring comes with extra sparkle and shimmer, it can be like I'm not 25 anymore or something! 👩
Also, the extra glitter and sparkle looks too much to many couples! ❇️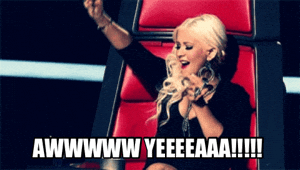 Let's hear it from Ana
Anna and her partner decided to choose the Halo ring over the simple Diamond ring. Onereason, she is a photographer by profession and "focus" is her thing. She always loved how Halo rings are like the epitome of a stunning picture in the world of engagement rings!
Entire focus on the centre stone. Secondly, she loved how it not only adds to the weight but also enhances the structure and charm of the ring.💞
Alison and her love for glam!
I remember how my friend, Alison, from the countryside wanted a ring that complements the traditional and the contemporary rings at the same time. 💍 So, after much consideration, she decided to go with the halo engagement ring.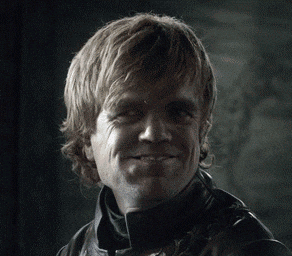 It was then I noticed that this is also one of the qualities of the halo engagement rings. They can carry traditional as well as contemporary aspects at the same time. 💁 It is beautifully modern. Not to mention, the glam these engagement rings have, is matchless! 💯
Conclusion:
Now that I have laid down the pros and cons, the halo engagement rings do not look that common. Do they?
And if your partner feels otherwise about the halo ring, find ways to convince him, Girl! There are still many reasons to go for the halo rings.
You want your glitter? Go get it! Sorry guys, girls love their glitter more and more! 💁
References: rlj, rlj