What Is The Best Grade Of Moissanite?
The best part of a relationship is the time you are proposing to your woman. Women wait for this day with a lot of expectations. They always want their men to do something special for them.
 (2 carat D Color Moissanite engagement ring)
Different men do different things to their women. But, have you ever thought of what ring to give to your woman? The ring you choose to give to your woman should be the best for her. It is because it shows how much you value your woman. You have probably heard of a moissanite engagement ring.
 Here at Leyloon we guarantee your stone colors forever. So no need to think about getting colored or fake stones. Any color in any shape is available in our stock. 
If you want to make your woman feel special and unique, go for the Moissanite ring. It is one of the rare and unique rings you can find. You may think that the buck stops with a diamond ring. But not until you see a beautiful moissanite ring.
Giving your woman this ring symbolizes how long-lasting your relationship will be. The moissanite is a durable stone. During the production process, Moissanite rings follow very high standards of quality control. During the post-production process, it undergoes stringent testing for quality and purity.
Moreover, it goes through many rounds of grading to ensure the highest quality. Every woman wants the best and most beautiful. One woman loudly echoes that statement.
"I am fascinated with beautiful engagement rings. I hope that when my boyfriend finally decides to put a ring on my finger, he gets me the best. I want a ring that is unique and it doesn't have to be a diamond. Any thoughtful ring like a beautiful moissanite, I will consider special. A ring that will sparkle and shine like a diamond. But it should be rare and beautiful to ignite a new fire for my man within me. I have looked at various grades of moissanite rings. I think there is the best grade of moissanite out there for me," she says.
Such a woman has done her research and knows what the best grade of moissanite is. It would be best if her beau went engagement ring shopping with her to get the best grade of moissanite. 
Grades Of Moissanite Rings
All the grades have the same durability, clarity, and fire in them. What differentiates them is their color. Most people do get confused about these grades. It is because they have colors that are almost the same and hard to distinguish.
The grade that is good for you will depend on what your woman loves. Thus you need to know what your woman likes before ordering. The following are some of the grades of Moissanite rings. 
Forever One Moissanite Ring
As the name suggests, it means a lot when you give a woman such a ring. It is the best way to show your woman that she is the only sun revolving around your world. Forever one moissanite has a different structural configuration. It makes it yield its unsurpassed pure colorless quality. It falls under the color grading of D-E-F.
There is no other Moissanite that is clearer than the Forever one. The ring is one way to show your woman how pure you want your relationship to be. It will be a sign of an oath that there will be no secrets or unfaithfulness. Looking at that ring will make her never betray your love. It is because of the purity the ring brings to your relationship.
The ring also comes in different shapes. You will find a round-forever one ring. It symbolizes how complete the two of you are with each other. There is also the heart-shaped ring. It shows how much love you have towards each other.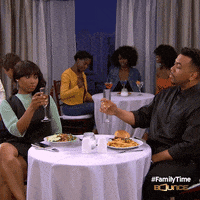 Forever Brilliant Moissanite Ring
This type of grade is the one that follows the forever one moissanite. It falls under G-H-I of the color grading. According to the color standards, its color is near colorless. It has a lot of brightness hence brightening your relationship every time. The good thing about this grade is it has no coatings. Thus it cannot deteriorate, and therefore its fire and brilliance cannot diminish. That's how your relationship will be. There will be nothing that will make the fire in your marriage reduce. Your relationship will be sparkly bold all the time.
Forever Classic Moissanite Ring
Forever classic is a type of grade that comes last in the color grading. It is of color grade J-K. The grade J makes it look nearly colorless while the K makes it look like its faint yellow. It is this mystery of colors that makes it look unique and exciting. There will be times when you look at it appearing near colorless. Sometimes it will look faint yellow. It is the best way to show your better half how diverse you want your relationship to be.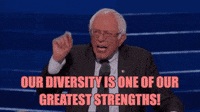 The grade you choose will depend on what both of you want for your relationship. For me, I will take forever one due to its clarity and purity. Moreover, a colorless ring goes well with any attire. That makes it the best grade of moissanite for most situations. 
Conclusion:
My thoughts and experience: Recognizing a color grade just by looking at the moissanite stone is not even accurately possible by the experts. We can only guess what range grade color a is stone by looking at it.
So why do you wanna get the best grade moissanite? What's the purpose of the stone?
Is this an investment?

Do you always go with the greatest and rarest options?

Is your jewelry setting white?

Do you want your jewelry to be as unique as possible?
If you said "yes" to the above questions, the best grade color would be "D" for you. Otherwise the color grade that meets your standards and purpose would be the best for you.
No matter what color grade you get, we guarantee the sustainability of it forever. We only have the greatest quality moissanite stones here at Leyloon. So no need to be worried about getting dumped since we filter the poor grade quality stones by using advanced technology and our experience before they get to our store.