What Is the Best Color for Moissanite Engagement Rings?
You are scouring the online markets for a fabulous and exquisite engagement ring. You have your eye on the moissanite because you could have heard how unique this stone is. A beautiful moissanite ring will make your bride gush with love for you. She will no doubt be eager to show off the lovely symbol of your love.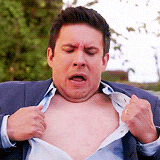 Moissanite is an alternative to diamonds. The good thing is that it has qualities the same as diamonds. Like diamonds, moissanite engagement rings come in different hues and colors.
Let me tell you the good news first. You don't have to be worried about your jewelry, stone, their colors or quality. Since we guarantee all of our stones for lifetime, you make sure that you get the original, the highest quality and best moissanite colors. You name the color, we have it in almost any shape. ✌
Moissanite gemstones range from brown tones and bright yellows to colorless or clear. The clearer the moissanite gemstone, the more premium they become. The color of the stones can change through various processes. This makes it easier to get any fancy color that a client wants.
Moissanite engagement rings can be of almost any hue and color that you want. If you wish to have a shade of green, brown, gold, grey, purple, among others, then you can find them on sale.
Here's the moissanite color grade scale chart that includes D-E-F, G-H-I, K-L-M, N-O-P-Q-R and S-T-U-V-W-X-Y-Z colors.
Keep in mind that this color scale is only representing how colorless the stone is. Colorless colors start from D being the most colorless one and ending at Z being yellowish. 
Should you go with fancy moissanite colors?
Don't be afraid to choose a fancy colorful moissanite ring for an engagement. If your sweetheart loves colors then they will love and cherish it more.
Colorful moissanite stones are different from colorless stones. So they get called by their color name, not the English alphabet. 
Due to the variety of colors, a person can have the best color to suit the wearer's personality and style. This doesn't have to be as a ring only, but the stone can be set on necklaces and other types of jewelry. Blue, pink, intense green, black, and even canary yellow moissanite gemstones are available. 
Where to find rare and fancy color moissanite jewelry?
All you need is three simple steps to get the jewelry or engagement ring you love with the right color.
Step one: Go to our collections and find the jewelry design you love.
Step two: Send us an email and tell us what color you'd wish to have on that piece of jewelry. Max@Leyloon.com
Step three: Wait 7-10 days until we craft and ship it to you...
Note that if you want any of these colors but don't want moissanite, we can arrange almost all kinds of high quality gemstones and diamonds for you as well. So just ask us....
Does Yellow, White or Rose Gold Suit Your Moissanite the Best?
It's a very good question. The rule of thumb is that the best metal is usually the one that matches the center stone. But what if you like to break the rules? Make sure you take a look at our other articles since we covered what metal is the best in depth.
For example if you like yellow gold for your setting, opt for K to Z colors that look yellow. Or if you wanna have a white gold setting, go with colorless colors like D to J. Can you choose the exact opposite? Absolutely yes, however you know what's the norm...
How Does Moissanite Achieve Its Color?
The process used in the creation of colored moissanite gemstones is chemical vapor deposition. A bonding agent generally coats the bottom half of the stone then a thin layer of color gets added. This is the color that reflects throughout the stone and makes it have the fancy color that one desires. So whichever hues the creators want to achieve, they apply it on the stone. For an engagement ring, the best color for a moissanite stone is colorless or clear.
Will the Color of a Moissanite Gemstone Change over Time?
The hue on the moissanite stone doesn't change. This gemstone has a durable characteristic like that of the diamond. But, the brilliance of the ring can reduce over time due to dirt. An oil build-up can also make the ring lose its shine and look dull. 
The grades that moissanite engagement rings can be in are as follows.
There are three grades of moissanite. The first grade and the clearest of the three is the D-E-F range. The second one, which is almost colorless, is G-H-I. The third one, which has different shades of hue, is under J-K range.
 Don't worry much about this issue if you're our customer. Read until the end to know why...
What Should You Do If Your Moissanite Engagement Ring Becomes Dirty?
In case the moissanite engagement ring accumulates dirt you can clean it. This turns its color back to what it was. Put some clean, warm water in a container. Use mild liquid dishwashing soap and then use a soft cotton swab to clean the ring. This method is very effective when one is cleaning from home. 
That home cleaning method can bring back the color & sparkle on the ring. But it is crucial to take the ring to a professional jewel expert, they will do an impressive cleaning job on it.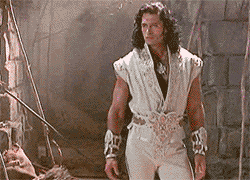 Wanna go with the tradition?
But, for a classic and timeless look, then clear or colorless moissanite is the norm. Not only will it look like a million bucks on your fiancée's finger, but it will stand the test of time as well.
Is your love the priority?
So, go through our collections and keep an open mind for the various possibilities that will present themselves. You will love the array of moissanite colors available. Choose the one that will best represent your love. Most of all, choose the one that will make your fiancé's heart sing for joy. On the day she says yes and wears that moissanite ring with the best color, all will seem right with the world.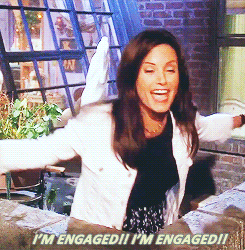 Where Can One Get the Best Color Moissanite Rings?
The very best color moissanite gems are on sale in the best brand jewelry stores like us. That means they're the most popular so they're proven in color. Most of these stores have a reputation to maintain. We have been in the business of selling quality moissanite gemstones for years. So you can't go wrong with getting your engagement ring from a reputed seller. 
What to look for aside from the color?
Remember that all the colors as well as the engagement ring itself has lifetime guarantee over here at Leyloon. So no worries about getting the wrong moissanite color. No fade, no changing color at any of the stones we use on jewelry and engagement rings. We stand behind our art forever. 
You can request or order any color moissanite you want plus your other preferences. We'll make you just that.
What's the best color moissanite, diamond or gemstone for you?
Remember, what's best for you might not be the best for another person. Jewelry is deeply associated with the meaning behind our life milestones and loyalty. Everyone has a unique path of life and that makes life colorful and beautiful.
If you choose a different color than what others consider the best, you just choose what's best for you. And in reality that's the best. Life is long. You can take a note of other possible colors you like beside your main best color. Then try those colors on other pieces of jewelry. ✌
 Make sure you follow us on Instagram.