Does Moissanite Have A Yellow Tint?
People say love is a beautiful thing. But, did they say it is beautiful when you love the right person? Thus whenever you love someone, ensure you love the right person. True love should be cherished and marked with a special symbol—the symbol of true love. 
Most people will go for a diamond ring when proposing. The diamond ring is one of the most precious rings you can give to your woman. But, did you know there is another ring that is also precious? A moissanite ring is the only ring that matches a diamond ring in most aspects. Most moissanite rings are colored differently. A moissanite ring with a yellow tint does exist too.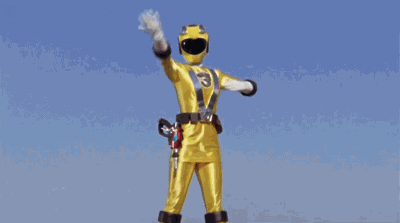 Most stones that are naturally occurring or lab-made usually have a yellow hue to them. Moissanite is not an exception. The cause of the yellow tint is often the elements such as Nitrogen. They get trapped during stone formation when there are extreme heat and pressure. As for a moissanite engagement ring with a yellow hue, it could also be the most beautiful and ideal for a proposal. 
The moissanite ring will brighten your proposal. It has a unique brilliance and fire. Thus, if you want to keep the fire in your relationship burning, try a moissanite ring. The moissanite ring comes in different grades, depending on the color that you want. The moissanite ring with a yellow tint is the classic moissanite. The other moissanite is colorless and near-colorless. But, there are times you can see some yellow tint on them. It only occurs at certain lighting conditions and particular angles.
The Classic Moissanite
It has a color grading of J-K. It means the moissanite is near colorless but also has a yellowish appearance. Most people love this type of moissanite because of its warm tone. Classic moissanite symbolizes the warmth of your relationship. Unlike other gemstones, it does not lose its color. It has a high degree of durability; hence it is resistant to most of the harsh conditions. 
The yellow tint adds to its attraction. As much as it has a high degree of hardness and toughness, you should always take good care of it. Everything needs care for it to last for a long time. An excellent example of a man who got it right with one is as follows:
A millionaire entrepreneur fell in love with an exceptional woman. To best show his love, he gave her a classic moissanite ring. He didn't want to go for the cliché diamond ring as common with millionaires. She had an angelic beauty that drove him crazy. She also had all the features of a good wife. Above all, she warmed his heart, and he felt the best engagement ring would be classic moissanite. The yellow tint in the stone expressed the warmth he felt when he was with her or thought about her. On the day of the proposal, he presented her with this beautiful token of love, and she was awed. The yellow tint ignited a warm glow in her as well, a true reflection of what she felt for her millionaire beau.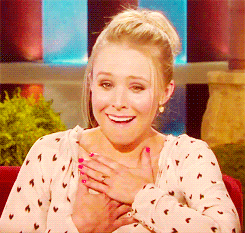 Preserving the Classic Moissanite Ring Beauty
It is a high-quality ring, but it also needs to be well taken care of to preserve the quality. Do you want your classic moissanite to maintain its beautiful yellow tint? Here are some useful tips:
When You Are in Doubt, Take It Off
Most of the engagement rings, including moissanite rings, are worn every day. That is why moissanite has a high degree of hardness. It helps it to resist scratching and daily wear and tear. However, certain activities might damage your ring. If you feel the activity you will do will put your ring at risk, remove it. Thus ensure you remove your ring when doing risky activities. It will make the ring to be long-lasting.
Use the Correct Cleaner for Your Ring
You can decide to clean your ring at home or take it to professional cleaners. Avoid harsh chemicals when cleaning your ring. Household detergents, cosmetics, hair sprays, and other cleaners may not damage the stone.  But, they can cause a grime buildup that will negatively affect the sparkle. 
As you know, you should not do activities that will damage your ring when wearing it. When you remove your ring, you should be careful about how you store it. Different types of rings have different ways of storing them. For a moissanite ring, you should not store it with other jewelry. It would be best if you stored it alone in a fabric-lined compartmentalized drawer. It will ensure that your ring maintains its luster and remains safe from any elements that may scathe it. 
As you now know, not all moissanite rocks have a yellow tint; a specific one has it. The classic moissanite is the one to buy if you want the yellow tint and not the clear colorless one. It is the unique and perfect symbol of the warmth in your relationship.