Top 3 Hidden Halo Design Engagement Rings
You've got the perfect girl, now you're looking for the perfect ring. You've talked to her friends and they've mentioned that she's always going on and on about halos. And while you've seen many great engagement rings with halos online, you're looking for something with a little more pizzazz. Well, say hello to hidden halos! 😊 
They are discreetly alluring, and a lot of people find that quite exciting. Pair that with a sparkly moissanite and you've hit a home run! Hidden halos come in different styles and today, three of our very own go head to head against the world's top three faves (by merit of Google's top search) . The best part? You get to be the judge so get your score cards ready! 
First Two Stunning Designs
Starting us off is Juliette, a gorgeous white gold solitaire ring with a double pave band. Perfect for the girl who loves chunky jewelry and doesn't mind a wide band! 💍🤍
10 Carat moissanite center on a prong-cathedral setting, approximately 0.5 Carat smalls
"My name is Juliet so my boyfriend, now fiancé, thought it would be a great idea to find me a ring that bears my name! That is how he found Juliette. ☺ I love the fact that it embodies my personality, big and in-your-face, but elegant at the same time. I have always wanted a ring with a halo, but the typical ones didn't quite do it for me. My ring's halo is right under the center stone, and it makes me smile every time I look down at my ring. Love it! 🥰 "
- Juliet, Portland, OR
VERSUS
Stunning solitaire show-stopper featuring a double split band. A second halo hidden below the floating halo wrapped around the center stone. 
"My perfect ring!"
I took a risk and bought the ring without ring shopping with my fiancée first, and it paid off! She absolutely loved the ring! It sparkles in the dark and everyone has given her so many compliments on the ring. 
- Kyle, Modesto, CA"
The second set of two we're loving is:
Stunning 4-carat moissanite ring with a classic cathedral setting
"When John told me he had planned a trip to California to celebrate my admission to the bar, I was over the moon. On our first date, California King Bed was playing in the background at the hotel we were at. It was romantic and magical. 💝💘So we have always talked about going there. On our first night, we were enjoying an intimate candlelit dinner by the beach. Then the band started to play the same song. John gets up and walks over to my side of the table, goes down on one knee, saying some of the sweetest tear-jerking words I've ever heard. Then he opened the ring box and there sat the loveliest ring I have ever seen! 😭🤩


All my jewelry is yellow gold. Plus, I've always told him that I find hidden halos to be so unique, so it's no surprise that he picked Lyra. It's been seven months now and I still can't get over how beautiful my engagement ring is!"
- Annabelle M., Montgomery, AL
VERSUS
Simple but make it sparkly! 🌟💍 The Orchid ring by Yadav ring boasts of a stunning pave of sparkling diamonds set in a scalloped micro-pave design. The hidden halo of diamonds beautifully elevates the look of the solitaire center diamond. The result? A nontraditional work of art!

"We met at the local flower shop where we were both buying orchids. It was only fitting that I found her a ring that symbolized the start of a beautiful journey together. This ring is exactly what I was looking for and then some!"
- Fitz, Oregon
The Final Set of Two
Two-tone white gold ring with rose gold filigree design for the vintage lover! 👑


"Fiona has been a fan of Gossip Girl and The Crown for as long as I can remember. So I was looking for a ring that would bring together these two elements without being too over the top. After spending some time searching on the Internet, I came across Rylee and I thought the design was perfect. You see, both of the leading ladies of Gossip Girl, Leighton Meester and Blake Lively have rose gold engagement rings. Yes, I Googled their names and their rings, oh the things we do for love! 😜
The hidden halo goes wonderfully around the center stone just the way a crown would sit on The Queen's head. Honestly, there wasn't any other ring with a design this perfect for Fiona. When I proposed, I was so happy that she got the references right away, and I knew I had made the right choice for the ring, but most importantly, the girl! 😎"
- Nathaniel, Atlanta, GA"
VERSUS
Closing out our list is this gorgeous engagement ring from Joseph Jewelry. The ring carries a radiant diamond center held in place by four claw prongs. While the band has no accent stones on its shank, the hidden halo of diamonds is all the pizzazz you'll need to make a statement!
"Perfect service, perfect ring, and the perfect girl said yes! 😊"
- Sean, Sydney
And there you have it! 
So, which ring are you placing your money on?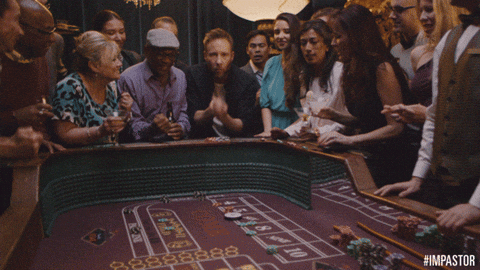 Let us know in the comment section below, which one is your favorite for each pair! Also, check out our hidden halo section here for more inspiration! 
Hidden Halo Design Moissanite
Top 3 Hidden Halo Design Engagement Rings 
(U're 👋)