Top 3 Simple Hidden Halo Moissanite Engagement Rings
If your girlfriend is like an onion…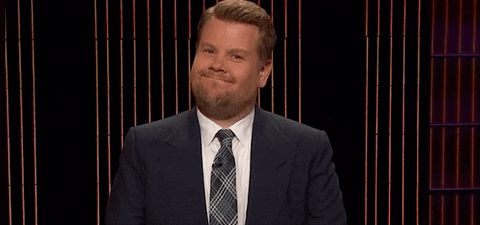 Wait…hear me out! 😊 Not in the sense that she always makes you cry. I mean having a more-than-initially-meets-the-eye personality. One that requires some peeling to unveil the amazing person she is. If your answer is yes, then a ring with a hidden halo would be perfect for her! We know that finding the perfect one can be daunting. So, to help you decide, we've curated an exciting list with the top three simple hidden halo engagement rings you can find online, versus three of our very own beauties in the same category! Get ready; the gloves are off! 
First Exquisite Set of Our Top Simple Hidden Halo Engagement Rings
Stunning 4-carat round Moissanite ring with flat-edge prongs. 
"After 10 years of being together, I was starting to feel like Tony was never going to propose. We had talked about marriage and building our future, but year 10 without a ring on your finger will take quite the toll on you! 🤣 Not to mention the pressure and awkward conversations at family gatherings. Last Christmas, I was ready to walk out of the relationship and find someone who was ready to settle down, but it seems like Santa had other plans for me. I woke up on Christmas morning, turned up the carols and went about making breakfast. Little did I know that my life was about to change. We sat down to open our gifts after breakfast and it turned out that one of the gifts he put under the tree for me, was an engagement ring! 
I LOVE LOVE LOVE how simple and minimalist engagement ring is, it really fits my personality. Oh, and the hidden halo? BRILLIANT!
- Sarah J., New York City, NY"
VERSUS
Unlike Mary, this simple but elegant ring from Brilliant Earth uses claw prongs for its moissanite center stone. 
"Easy to work with - beautiful rings!" T-Bone from Denver bought this stunning moissanite engagement ring for his now fiancée! They walked into the Denver store and were pleasantly surprised with the wonderful service. He later ordered the ring in secret and it was ready for pick up within 2-3 weeks, which was quite fast. The ring was even better in person than expected!
The second pair to go head to head is Selene and a wonderful ring from Icing on the Ring!
Let your girl have all the "Princess Diaries" feels! Get her this exceptional 2.5-carat princess-cut Moissanite engagement ring!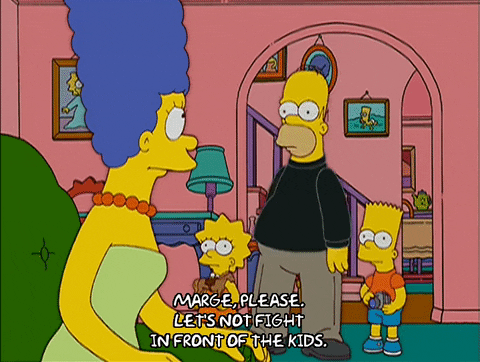 "I saw his picture on Facebook one day and I said to myself, "This is the man I'm going to marry". So I sent his picture to two of my friends and told them that I didn't know his name or where he was from, but I was going to marry him. At the time, they thought I was crazy and sent me a lot of drip emojis to 'quench my thirst' 💦💦😂. Two days later, I casually slid into his DM with a 'Aside from being handsome, what do you do for a living?" Cheesy and so cringe, I know, but it worked! We have talked every day since then, and it has been quite the ride. He proposed on our fifth anniversary with this amazing ring, and I'm excited for our new journey!"
Lucy G., Little Rock, AR"
VERSUS
Rose Gold ring with an oval moissanite center and a hidden halo of diamonds, guaranteed to make your girl squeal with joy! 
Perfect for the minimalist lady who loves rose gold for that extra pop of color on her finger. 💍🧡
"Beautiful ring, Great Service, Would Recommend"
"It's a beautiful ring and my fiancée is still getting compliments about it many months later"
- Chance M.
Wrapping it up for us are these Adriana by Leyloon and this beautiful oval moissanite engagement ring from LB!
Make it official with this exquisite two-tone moissanite engagement ring. This piece is our favorite in the list, majorly because it looks simple at first glance, but carries so much excellence and beauty beneath. It boasts of a fantastic reverse tapered band and a hidden halo that is unlike any other! 
"Ten months ago today, Bilha packed up her car to come and spend Independence day weekend with me. Little did she know that I had gotten this ring for her and I was going to pop the question. When I asked, her reaction was epic; ""Oh my beans!!"" 😆 The ring is perfect and the customer service I got from start to finish was unmatched. 10/10 recommend!"
- Ian, Juneau, AK"
VERSUS
Open for a surprise! This oval moissanite beauty from Lauren B Jewelry faces off with our two-tone forerunner Lydia, and we can clearly see why! Face up, it looks like the typical white gold engagement ring with a floating halo. But turn it around and you'll notice its hidden halo tucked wonderfully beneath the floating halo. 😱 If you're looking for a two-tone ring with a dominant primary metal color and just a pinch of the second metal color, this would be perfect for you!
"My fiancée loves sparkly things, so I wanted to get her something that represented that. I was skeptical about the hidden halo having a different color, but it turned out to be her favorite part!"
- Tom, Melbourne
Aaand…it's a wrap!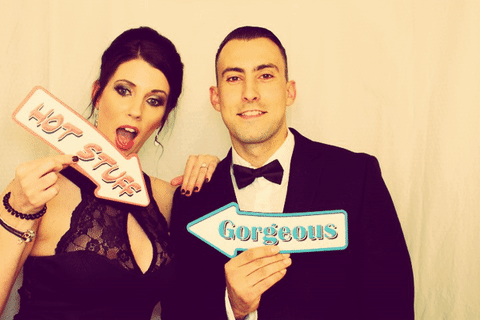 Which ones are your top three? Let us know which of these dazzling rings you'd like to get! If you're looking for something different, we have a vast catalogue for you to check out! 
Hidden Halo Design Moissanite
Top 3 Simple Hidden Halo Moissanite Engagement Rings 
(U're 👋)