Halo vs Hidden Halo engagement rings
Are you deciding between what kind of ring you would like to see grace you or your significant other's hand on the day you pop the question? ☺️ Confused between the halo vs hidden halo debate? Know that you want a halo ring but are unsure of exactly what you are looking for? Just wanna understand the difference between the two?
While you might be confused about making the final choice, let me make things super easy for you! 💆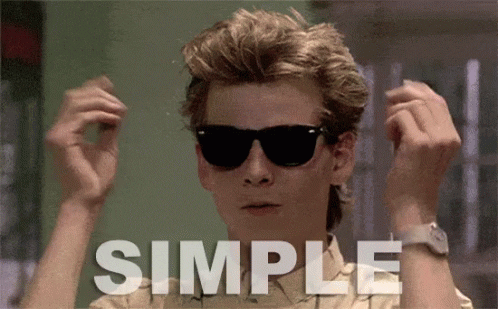 💍Basics - Difference of Halo VS Hidden Halo! 💍
What does the "halo" mean? 😇 Halo is basically something like a belt that can surround an object, in our case the main diamond. 💎 Adding a halo gives some more space to set more stones on a piece of jewelry. Halo makes the main stone appear larger and of course causes more sparkle from different angles.
 The main difference of these two setting designs is in their diameter. If the diameter of the "halo" is bigger than the main stone then it's a Halo setting. But if the diameter of the "halo" is smaller than the main stone then you can call it a Hidden Halo setting.
But that's not the only sign that would differentiate the difference between these two settings.  First, let me walk you through them basics!
Halo:
As you probably know, a halo ring setting is one in which a central gemstone is surrounded by other gemstones (halo), prominently sitting around the central gemstone. If you face the ring towards yourself and you still see the stones around the main stone, then it's for sure a Halo.
Another major sign to look for is the direction the small stones are facing. When we set the small stones on the halo, they're facing up. 
Hidden Halo:
Let's say there's a halo wrapped around your ring. When you face a ring towards yourself, and you see no halo, then it's a hidden halo. A hidden halo can't be seen when the table of your center stone is facing your way.
Now let's say you turn the ring sideways and the halo around the ring appears. Something like a belt of stones is wrapped around your stone. If you notice you'll see that the small stones on the hidden halo are facing sideways. That's an approval fact to determine that the ring is for sure a hidden halo.
Both are generally considered to flatter the gemstone, compared to other rings such as solitaire, but they do so in different ways. 💁
Still a little confused about how either ring fit into your plans?
Here are some aesthetic considerations you might want to grab onto while making this very important decision (no pressure!)😏
💍 Halo Placement - Hidden Halo VS Halo 💍
Halo
Both halo and hidden halo can be placed on different heights. For example if the surface of the halo is on the same level as the surface of the center stone, we call it Flush Halo. 
The Halo has a big difference compared to a hidden halo. A hidden halo has to be stuck to the basket/prongs. But a halo can be placed apart from the main stone in a way that you'll see a gap between the halo and the stone. At that time you can call the ring a Floating Halo. Floating Halos usually stand out with some space.
Hidden Halo
Hidden halos are not limited in shape. Sometimes they're very small and placed below the culet of the center stone where the band meets the basket/prongs. Sometimes they're not even round. If you see a line of  stones on the shank below the basket/prongs, although it's not circling around the main stone.
If you see some spinners on the ring, it still counts as a hidden halo. Here's a creative spinning hidden halo for the ones that like spinning. 
What to Keep in Mind: Stone Size of Halo VS Hidden Halo
The size of the stones may be something that causes confusion. In this case size does not matter. Some designs can have different stone sizes. But this shouldn't mislead you. Regardless of what size stone you see, you should be able to differentiate a halo vs hidden halo just by noticing the stone placement.
✨Should You Go With Halo or Hidden Halo?✨
Does she always vouches for a traditional style that is still in vogue? Well if she does then bro your right answer here is Go Traditional! ☑️ And what's traditional when it comes to the world of halo engagement rings? A Halo engagement ring itself. Like the very first type that was known to love birds and their lovely engagement rings!
On the other hand, the sleek and relatively reserved feel of hidden halo rings fits more in line with our modern aesthetic sensibilities, with the gemstone front and center of the ring and the halo there underneath to highlight its brilliance. 🥰
To put it in even simpler terms, a halo ring is a classic design whereas the hidden halo is a modern twist on it.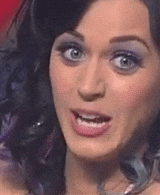 What Stone or Stone Shape for Your 
Halo/Hidden Halo Ring
?
After all, one of the most important reasons why you want a halo/hidden halo ring is that you want a great sparkly ring for her, right? So choosing the stone is very important.
Two of the most popular and loved stones for a halo/hidden halo setting are diamonds and moissanite. If you only like original stuff that resonates with your status, then nothing less than a natural diamond can be placed on your halo ring. But if you're not obsessed with status, the fact that moissanite is more sparkly than diamonds would be a good reason for you to go with a moissanite halo ring.
You've probably noticed that you see some halo rings with a lot of stones, but there's little to no sparkle coming out of the ring. Have you ever wondered why they don't sparkle regardless of the amount or size of the stones?
Speaking about them is easy. But getting the right stone can be challenging. 90% of the rings you see are set with low quality stones. They usually have very bad clarity and colors or they might even be repaired. Do you know why? Because in fact only 10% of the diamonds found in nature or the moissanite created in the lab have ideal quality. Naturally many people want to carry the name of the "diamond" with their halo rings, so by having the cheapest diamond they're satisfied as a diamond owner.
The good news is that most of the stones sold on Leyloon are the top 0.001% of the world's diamond and supplies. We can provide you with both of these stones and guarantee you that you get the greatest stones. Since we freely guarantee the stability, sparkle, color and even the replacement of the halo stones, you know that your halo ring will remain sparkly and in the same shape at all times forever. On the top of that we have a 60 day money back guarantee that gives you some space to make sure this is the exact halo ring you love.
There's another twist. While playing around with different shapes, might make the ring gaudier in the case of halo rings. 
You should know that round cuts and cushions are super popular to set with a halo or hidden halo. If you wanna be a little different, then go with an oval or asscher cut. Wearing other stones like radiant and princess cut with a halo setting is more unique since people mostly prefer those shapes to stand out alone with a solitaire setting.
What Metal for Your Halo/Hidden Halo Engagement Ring?
White gold is by far the best and most popular metal to choose for a halo ring setting. Then comes rose gold second. And yellow gold comes right behind it in the third place.
Yellow gold is an unreplaceable color since the name of it brings to mind a lot of shine and wealth. Although we've seen yellow gold a lot in the past decades, it's still associated with luxury and wealth. So if you're expressive, then this metal might be the greatest choice for your halo/hidden halo ring.
Rose gold is becoming way more popular. Maybe you really wanted that 2-tone white gold and yellow gold combination together in your ring? If that's the case, then hidden halos are the ring for your and/or your significant other. ☑️
✨Over the Top vs Under Cover kinda stuff! ✨
A halo ring showcases all of the features of the ring together: you see a beautiful gemstone which shines even brighter as it reflects the light of the halo below, like an angel in a church mural, 👼clearly visible to the eye.
If your significant other prefers grand gestures of love, this is the way to go! ♥️
Nothing could better signal your eternal commitment to them than a halo ring that shines without reservations. You can even add to the grandiosity of both the ring and your special day by going for the double, or even triple halo ring!
However, if grand gestures are not her thing, and you would like to approach things more subtly, then you can't go wrong with a hidden halo ring.
⚡Let's Hear it from Frank!⚡
So Frank recalls his search for that one engagement ring as the most overwhelming decision of his life! Thanks to his great friends and supportive boys, they already told him to go for a hidden halo ring. 💍 Since they all knew that Alice has a thing for intimate gestures and close circle kind of associations. She wouldn't share everything with everyone!
Frank knew a side sparkle that only Alice and he can relate to is what a hidden halo engagement ring would add to their relationship. ♥️ Every time she will look down her finger, there will be this sparkle that only those two can understand. Isn't this just super romantic?!  🥰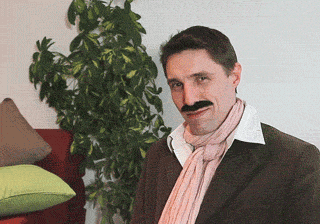 ✨
Conclusion
✨
One last thing: you might be wondering if there is a significant price difference between the two. I am here to make your decision simpler in that case too. Halo and Hidden Halo rings are priced similarly, so there's one less thing to worry about. ☺️
 Now you just have to decide whether you want to go all out, or keep it (relatively) simple! There's no wrong answer, but a good way to decide if either set of rings work for you or your girl. If you two are going engagement ring shopping together,  seeing the ring sit on her hand can give you a great idea of how you and she feels about halos, hidden or otherwise.
Good luck! :)