Top 3 Under $5000 Hidden Halo Moissanite Engagement Rings
Do you know what you can buy with $5000? Among other things, a human bowling ball and a nice long soak in an Evian water-filled bathtub! 🛀🏼🤑💸You know what else you can get? Certainly not these six fantastic engagement rings we are about to show you today! We hope you are as excited as we are to see them battle it out for the top three spots!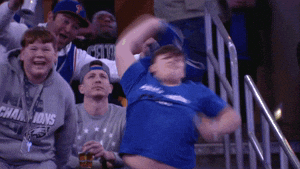 Top of the list is :
Aliyah by Leyloon and Karina by Brilliant Earth
Where to start with this absolute stunner? Let's see – two-tone design, check. Heart prongs, check. A bit of milgrain detailing to add in that wonderful vintage spice, check. Plain reverse tapered band, check. Hidden halo, check! ✅ It's amazing how one ring can have a lot of fantastic details, and still maintain an elegant simplicity that is unmatched! 
"We're engaged after eleven years and I can't stop looking at my moissanite beauty. I also can't wait to finally get married! 👰🏾🤵🏾 My five-year old son is more excited than we are and he has been inviting all his classmates to the "wedding on the year"!🤣" 
- Elly, Vancouver, Canada
One look at Karina and you quickly understand what the hype about moissanite is about. This classic beauty is a sparkly combination of a wonderful halo hidden in the gallery and a beautiful scalloped pave delicate band. The claw prongs add a wonderful touch to the ring and we love it! 
" A great looking ring!"
"I am very pleased with the craftsmanship of the ring, it is so beautiful! The customer service I received pre- and post-purchase was great. Moissanite is awesome, don't waste your money on diamonds that are overpriced!"
- Mark B. 
Second up, 
Evangeline by Leyloon takes Leighton by EastWest Gem Company head on! 🥊
"I picked up this ring for my girlfriend. We met on Tinder, the last place I would have expected to find love. The hidden halo is a sort of homage to that, meaning that sometimes, the good stuff is sometime just hidden in plain sight😄. You need to search and be open to new possibilities!" 
- Aaron, Kentucky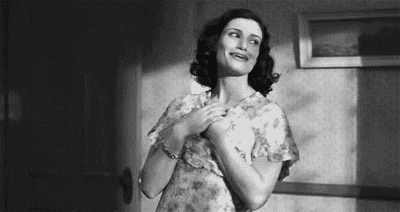 Gorgeous 7-carat oval cut moissanite set on a 14k rose gold band. This ring is said to be inspired by the beautiful Blake Lively and would be perfect for the girl that is all about the glitz and the glam! If you are a "go big or go home" type of person, then Leighton would be perfect for you! If you're interested, you can have the ring customized with pink diamond accent stones, as well as a two-tone setting. 

"We've been together since we were teenagers. I'm thirty two now so I never thought we would ever get engaged or even married, because we both never really saw the need for it. Or so I thought! Looking at this stunning radiant moissanite ring on my finger, I now understand the hype around getting engaged. I'm excited to be getting married to the love of my life in a few months!💖💏"
- Ava, Arkansas
Our third set is:
Tinsley and wonderful oval hidden halo ring from Raven Fine Diamonds
2.5-carat round moissanite with the classic six-prong setting. Available in 14k white gold. Hidden halo and a beautiful French pave to crown it all! What's not to love? 
"I adopted a puppy and he kept running off to the neighbor's garden to terrorize her cat. Well, two years later, that neighbor is now my wife and Sprinkles my dog and Catthew her cat, are the best of friends. Pets can actually be amazing matchmakers. 🐶😸 Who would have thought?"
- Junior E., Michigan
This 3-carat oval engagement ring will blow your mind away! 🎇🎆🌟✨The elongated oval moissanite will give your fingers a nice enhanced slender look. You will certainly be getting a lot of compliments every time you step out of the house wearing this ring! 
"I received the ring today and I'm so excited! It's for my girlfriend but you'd think it's mine! ☺This ring is the perfect definition of elegance on a budget, because it looks so expensive for the price point I got it at! I will definitely be back for her wedding band after she says yes!"
- Olumide, Wisconsin
There you have it! Six wonderful rings, all you have to do is pick one that you liked the most! Make your vote count in the comment section below! 
Hidden Halo Price Moissanite
Top 3 Under $5000 Hidden Halo Moissanite Engagement Rings 
(U're 👋)