Top 3 Under $6000 Hidden Halo Moissanite Engagement Rings
We've looked at hidden halo moissanite engagement rings under $4000 and under $5000 and you loved those lists so much that we've decided to keep going! 😁Today's curation is all about gorgeous rings you can find under $6000. 
We understand that settling on one engagement ring can be tough, especially with the many options available in the market. If you're looking for options within the $6k range, you're going to have a hard time settling on just one from these six eye-catching options! 😍 Which is why we're going to put it up to a vote! 
Read to the end to find out what the other readers picked as their top three! 
The first set of amazing designs are :
Oaklee by Leyloon and The Rowan Ring from The East West Gem Company.
And the category is…bedazzling!!!😍 
One look at Oaklee and you know that it is one of those engagement rings that turns heads wherever it goes! This fantastic Leyloon creation is sparkle personified. The band accented with small sparkly accents appears to go on and on, like Celine Dion's Titanic hit. Taking center stage is an impressive two-carat oval moissanite held in place a four-prong basket setting. 
If your girl is a lover of sparkly things, this ring would be perfect for her! 
"I met Tom on the bus while I was on my way to work. He sat next to me and we struck up a conversation about this child at the back that would not stop crying. He said he loved kids and does not mind changing diapers but the crying and tantrum-throwing was a downside he did not look forward to. Right there and then, I just knew that he was going to be part of my life, either as a good friend or as a husband. Happy to say that five years later, I have him as both! 💑💒💍"
- Melissa, Texas. 
"My fiancé initially proposed to me with a ring that wasn't my style, so he gave me the go-ahead to pick something I liked. This ring has been on my Pinterest board for ages, it's probably the reason why I didn't like the original ring I got. I love every detail of it, the claw prongs, the massive rock at the center, the double hidden halo and the triple pave band. It's perfect! I was initially scared about what people would say about changing my ring to get what I want. Then I realized that I would be the one stuck with a ring I didn't like for life, so I'd advise anyone in the same boat to get what you like and forget everyone else! YOLO!" 
- Wendy A, Las Vegas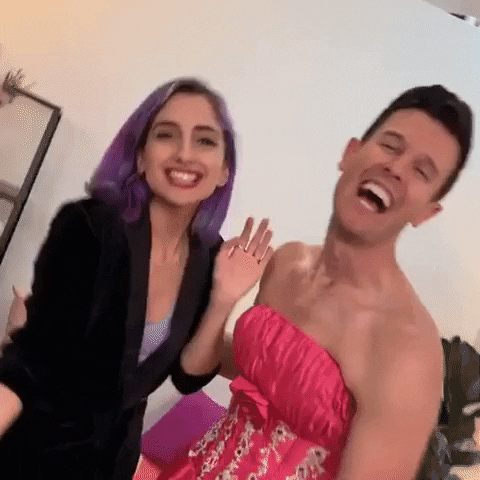 Rowan is a Pinterest magnet! If your girl likes large jewelry pieces that make a statement, then we can bet that she has Rowan pinned, ready for you to find! 📌😀We can definitely see why Wendy decided to switch out her original engagement ring to this one – it is a sight to behold! 
An 8-carat elongated cushion sits beautifully at the center of this masterpiece, held in place by four claw prongs. We love how it looks in rose gold, but if you're interested, you can also get it done in white gold, yellow gold or platinum. 
Tilt the ring a little and you'll see a delicate hidden halo on the setting on the center stone, dazzling in all its white gold glory. 
Second up, 
Maria by Leyloon goes up against Raven Fine Jeweler's five-carat round moissanite
Maria by Leyloon
This exquisite two-toned number will take your breath away. The cutout filigree on the shank adds a nice vintage touch to the design. The inner accent stones set in yellow gold elevates the ring's look even further. 
"Our apartment had a rooftop where I'd always go and catch the sunset. That's how I met my fiancé. We bonded over our love for sunsets and rain. He was a single man just getting off a toxic relationship and I was a single lady who had just gotten her heartbroken after seven years.
- Annie, Pittsburg
"My boyfriend proposed to me last week with a wonderful three-stone design, with this moissanite engagement ring. He even got a small engagement ring for my daughter, who was so happy and excited to be part of this life-changing moment. I've always said I would never cry during my proposal, but I bawled my eyes out on that day! 😭 😍🥰" 
- Amina, New Orleans
If you're looking for something classic with a bold center stone, this engagement ring would be the one for you! It's got the classic round moissanite center stone, a micro-pave dainty band, and a hidden halo on the setting of the center stone. Gotta love it! 
Set three is a pair that we're excited for you to see! We're going to call it, the Battle of the L's! 😊We present to you:
Lilah and Lorena! 
Lilah by Leyloon
"Our love story began with a wrecked car. He bumped into the back of my car at a stop sign. To be honest, it was just a tiny nick, but being the drama queen that I am, I was so mad that I was ready to get him arrested. He gave me his number just in case I had to pay for anything about fixing the car. I took the car to be checked out two days later, and it was given a clean bill of health, so I called him to let him know. What was supposed to be a quick update call turned into an hour-long conversation full of funny stories and laughs. He asked to meet up for lunch and we've never been apart after that. Yesterday was our third year anniversary!"
- Fiona, Vancouver, Canada
Lilah will cushion all your engagement jitters of pulling off the perfect surprise, and it'll capture your girl's heart right away! 😍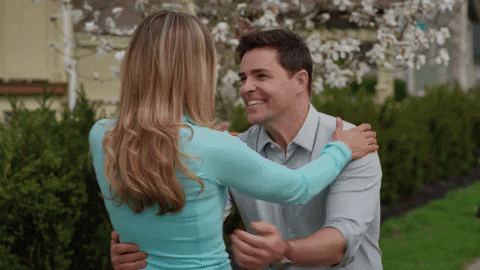 Lorena oozes sparkle and elegance. It carries a 3.12-carat round moissanite center, and round brilliant diamond accents set in three rows, weighing 0.50-carats in total. It's beautiful in every sense of the word! 🤩
"Movie type of love story. Love at first sight. High school sweethearts. Got engaged at 19. Married at 20. We hit ten years of marriage this summer and I got this ring for my wife just to remind her that I will always choose her and that I'll always be here. She absolutely adores the ring!"
- Tony, Atlanta
Wow! Don't these stories just make you want to fall in love over and over again? 🤗🤗 More particularly, did you fall in love with one of these wonderful engagement rings? Let us know in the comment section below! 
Hidden Halo Price Moissanite
Top 3 Under $6000 Hidden Halo Moissanite Engagement Rings 
(U're 👋)