Top 3 Under $10000 Hidden Halo Moissanite Engagement Rings
Isn't it amazing how in a world of over seventy billion people, there is that one person who was meant just for you? One person that means the world to you. Someone that will come into your life and make you feel like all your other relationships were child's play. Someone you see yourself building a family, travelling the world and growing old with.
If you've found that someone, treasure them. Hold them close. Never let them go. If you're considering getting engaged, perhaps this list of six wonderful rings going head to head will help you decide which details you like. You might even find "the one" for your special someone here! Are you ready?
Kick Starting the day for us is Rylee and Casablanca Emerald Pink!
Exquisite vintage radiant cut moissanite engagement ring.
French pave, two-tone 14k white gold with rose gold milgrain detailing, approximately 0.25-carat smalls
"We both work in an environmental/humanitarian NGO so it was important for me that my ring be ethically sourced. Leroy went out of his way to find out my favorite gemstone shape from my best friend as well as the metal color I preferred. After looking at different options online, he settled on this one, and boy am I glad he did! The ring is beautiful, more than my wildest imaginations!"
- Mia, Ohio
It is impossible not to love the two-tone Casablanca beauty! Spotting a magnificent 10 x 8mm emerald moissanite center, this piece from MoiMoi will leave you staring in awe! It's amazing how it manages to stay dainty while still having a triple pave band of pink diamonds. A little pop of color never hurt anyone! 🤏🤩
"My best friend walked me to the exact spot we fell in love and asked me to marry him. I never thought I would be this happy to be engaged. It feels like I'm the star in a romantic movie!😊"
- MaryAnn, Helena, MT
Moving on to Lyra by Leyloon  and a Trapezoid piece from Raven Fine Jewelers.
Lyra is going to light a huge fire in your special someone's heart! A triple diamond pave that goes three-quarter way down the band to give you enough space if you ever need to resize the ring in future.
"We are ENGAGED! Tim asked me to marry him last night and I cannot be more honored to take his last name. My cheeks hurt from smiling so much. Our love story is one that was written by God himself. We have been through unimaginable things to stay together. Maybe one day I'll be able to tell the story. Today, I just want to look at my stunning engagement ring and giggle with my sister about it all day! 😍"
- Sasha, Ottawa
We must admit that this is one of the most unique engagement rings we have featured so far. I mean, how often do you see an engagement ring that beautifully pulls off trapezoid accent stones? 😍 WE. LOVE. IT!
"This was the easiest YES I've ever had to say! I mean, can you see this handsome man? 😍 He's lovely inside and out and I'm so grateful for all that he does for us and I'm so grateful that I get to spend the rest of my life with him. We're getting married! Who's coming?"
- Nicole, Carson City, NV
The next stunning set is Zainab and a 3.5-carat star from RavenFine Diamonds.
Pave Wrap Hidden Halo Shared Prong 1.5 Carat Round Moissanite Ring
"I found the one for me. When I thought that all hope for love was lost. When my world seemed to be crashing down. When everything was bleak and blurry. There, you came into my life. You rushed me to hospital when I tried to end my life, my guardian angel. If not for you, I'd be past tense. Meeting you literally saved my life. And I am so grateful for how much you have changed my outlook about life. You've brought so much happiness into my life and I am excited for the wonderful things we will experience in our marriage! Thank you for asking me to be your wife! 🥰"
- Clare, Boise, ID
We're going to call this one "The 3.5 star"! The engagement ring has a sparkly round 3.5-carat moissanite center, and the shank on the matching eternity band comes with a 3.5mm diamond pave.
"We met on Facebook and that's how our love story began. We were both members of the same group. I commented on a post, she replied to my comment and that was how we began talking. Through a post about drinking hot soda! 😂. I knew I wanted to marry her from the very first day. Before her, no one quite understood my sense of humor or my references to music and movies while conversing. She did right away and that's how I knew she was the one! On the day I proposed, I left her a message on Facebook asking her to meet me at one of our favorite restaurants. She showed up, thankfully hahahaha, and I popped the question. We'll be getting married in two weeks."
- Benson Y., Concord, NH
This where we bid you adieu. If you need us, we will be busy showering these touching love stories with  love heart eye emojis! 😍😍😍😍😍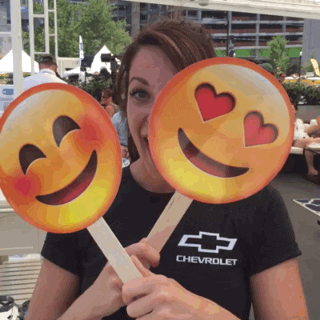 Hidden Halo Price Moissanite
Top 3 Under $10000 Hidden Halo Moissanite Engagement Rings 
(U're 👋)