Top 3 Under $4000 Hidden Halo Moissanite Engagement Rings
Think about your favorite romantic movie. Is it one of the classics like The Notebook? When Harry met Sally maybe? Perhaps you're more drawn to one of the recent Netflix hits like To All The Boys I've Loved Before.
Well, if you have a favorite romantic movie, we can almost certainly guarantee that you have some awesome pins of love quotes on your Pinterest. We'll go ahead and dare to add that you probably also have pins on your favorite engagement ring designs. It's basically in the hopeless romantic guidebook! 🎥🥰😍🤩
Today we'd like to offer more inspiration by sharing some gorgeous hidden halo engagement rings that you can find for under $4000. Some of these rings have the look of $10,000 engagement rings and it's unbelievable how great they look for the price point they come at. Moissanite will do that for you!💎☀✨ Ready? Let's go!
Let's kick off with:
Selene from Leyloon and a wonderful fancy hidden halo set from Kobelli
Selene from Leyloon
Selene is a one-of-a-kind princess cut engagement ring that comes with a dainty band with a nice French pave. At 2.5-carats, you can be certain that it is going to make a statement wherever you go, even with the low basket setting. 
"This ring is stunning! Almost like having a shooting star on your finger. The moissanite is so brilliant, it's been three years and it still sparkles just like the first day! My husband really hit the jackpot with this one! 🥰💍" 
- Amber S., Cheyenne, WY
We have said countless times that if you're looking for maximum sparkle for your center stone, then a round shape would be your best bet. Which is why this exquisite bridal set from Kobelli has us scampering for sunglasses to protect our eyes from its amazing brilliance! What's interesting is that the ring gives the look of an eternity band at the top, but there's ample room at the back if you need to resize it in future.
"What I love most about this ring, is that the moissanite is the star of the show. I have slender fingers so the oval stone really adds an elegant touch to my hands and I love it so much! Now I just need to stay consistent with my manicures. 💅🏾 Ain't nobody want to be found wearing this gorgeous ring with chapped nails! 🤣""
 - Danielle, Atlanta
Next on the list is:
Adriana by Leyloon versus Valencia by Brilliant Earth
Adriana is the perfect definition of royalty meets simplicity. Crafted in a unique two-tone design, this ring is guaranteed to get you that "I do", you're waiting to hear from your special someone when you propose!
"Like most girls, I had always played out my proposal in my head, complete with outfits for both myself and James! 😆 You can't blame me, I'm a fashion designer. Never in a million years would I have imagined that he would propose to me at the beach, while we were in swimsuits! Honestly, I wouldn't have had it any other way and it was the most romantic moment I have ever experienced. The ring is amazing, we're planning on getting a matching band for it soon. Highly recommended! 💯💯" 
- Kayla, Cape Town, South Africa


Valencia is another dazzling moissanite set on a micro pave diamond setting. It is available in a variety of shapes – round, cushion, oval, princess, pear and emerald. I mean, who doesn't love a versatile setting that looks perfect regardless of the shape of the center stone? We certainly do! 😍
"The best part about my proposal (well, the second-best part because Alex asking me to be his wife was the best part💍), was that he included our dogs, Pogo and Diego. Pogo brought over a handwritten note to me and Diego followed with a ring box. We joke about what plot twists could have happened, and our best one is Diego taking the box and running with it into the ocean, then dropping it in the water 😱😂. Safe to say the ring got to me, and I said yes!" 
- Tara, Cairo, Egypt"
Last but not least, we have 
Mary by Leyloon going head to head with a wonderful cushion engagement ring from My Moissanite
Mary is that sprinkle of powdered sugar that you didn't know you needed to take your donut up five hundred notches! Unlike all the other rings we've looked at on this list, Mary is different in that she has no accent stones on the setting. She prefers that her center stone gets undivided attention, and it certainly doesn't disappoint! Then, just when you think you've seen all she has to offer, she surprises you with a gorgeous hidden halo right below the sparkly center stone. It's perfect! 
Mary can cost somewhere from $4000 to around $8000 depending on what carat and material you want.
"I had been planning a photoshoot with my girlfriend, our son and our pup for a while, but we had to keep postponing due to COVID-19 restrictions. We finally got a window but what she didn't know was that I was planning to surprise her with a proposal at the photoshoot. Even the photographer herself didn't know 😆. I got her this wonderful ring and she said yes! You know you've got a baddie photographer when they deliver fantastic proposal pictures even without notice!"
-Dean K., Arizona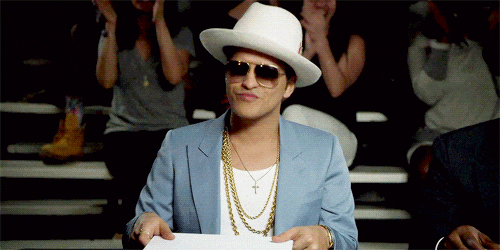 Another dainty banded beauty makes the list and we are in awe🥰😱! It comes with different sizes of the center stone as well as different metal options, so you've got a variety to choose from. 
"Micah joined our youth fellowship in church, and I was given the task of orientating him. We spent the next couple of days together, as I took him through the programs we had. We realized how alike we were and we genuinely enjoyed each other's companies. Long story short, he proposed to me with this ring, exactly one year later at one of our fellowship sessions. I'm so blessed to have him in my life. Every day with him feels like an adventure and I can't wait to spend forever with him! 💖"
- Vanessa, Florida
Aaaaw! ☺🤗🥰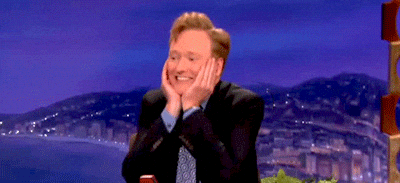 A wonderful engagement story to end this list of wonderful rings. Did any of these six beauties capture your heart? Do you think one of them looks like "the one" for you or your special someone? Let us know in the comment section below! 👇🏼
Hidden Halo Price Moissanite
Top 3 Under $4000 Hidden Halo Moissanite Engagement Rings 
(U're 👋)