Top 3 Under $9000 Hidden Halo Moissanite Engagement Rings
Get excited because today we're looking at another set of amazing engagement rings! Who's on our $9,000 and below list today? Keep reading to find out! 💃🏼💃🏾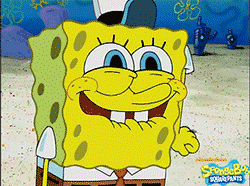 Starting us off on this glorious adventure today is Marleigh vs a 10-carat beauty from Raven Diamonds
Oh sweet Marleigh! 😍 We love your sparkle and all the pizzazz you come with!
"I've been married twice before and I have two kids. After two failed marriages, I had decided that I was never going to get married again, and I was going to focus on raising my babies. But the universe had other plans. :) I met James at my daughter's daycare during drop off. Our kids ran into school hand in hand once they were out of the cars, and we thought it would be good for us parents to get to know each other. We were both new to the neighborhood. He was a widower with two boys who had come to find himself again in a new town. I was a divorcee with two girls who had moved back to my hometown to feel like myself again. We were an unlikely match.
Every day at drop off we would meet and chat for a few minutes. After a couple of months, we decided to have a playdate for our kids and it was so much fun for both the kids and us. A year later he officially asked me out on a date. By then, we had become such good friends and I thought dating would spoil everything. So I turned him down. A few months later, he started dating another school mom and while I was happy for him, there was a huge part of my heart that was so sad. That is when I realized that I actually did have feelings for him. I know, very hallmark.🙄 His relationship didn't work out and they broke up after a year. I waited a few months for him to heal from that (but keeping tabs at the same time so that no one else would come into the picture before I made my move! 🤣), and then I asked him out on a date. He said yes! And now, six months later, I said yes to his marriage proposal!
I know that everyone who has been married a couple of times says that 'it's going to be different this time around'.  But for me, this one really does feel like "the one". He treats me like a queen, is not afraid to share house chores, he's great with the kids and they love him so much. He cares for my personal development and is my number one fan in whatever I do. This is it, y'all!"
- Ana Marie, Nebraska
This 10-carat beauty has everything you need for the perfect proposal. It has a unique elongated cushion moissanite for the center stone, not to mention a split shank micro pave diamond band. All the splendor your girlfriend will need!
"We met and started dating in high school ten years ago and we've been through so much over the years. Last week, I graduated with my masters. This sweet man proposed to me two days later and I was so glad she didn't do it on my graduation day. I really didn't want anything to take away from my achievement. Don't get me wrong, getting engaged is definitely one of the highlights of the year, and something I have dreamed of all my life. but I'm of the school of thought that engagements deserve a day of their own. Not on a birthday, an existing anniversary, someone else's wedding...just no. 😶 I have always been vocal about this, so I appreciate that he waited until my graduation highs went down and then proposed. A decade down, ten more decades to go!"
Kaylie S., Atlanta, Georgia
Next up, Zainab by Leyloon goes head to head with Tacori RoyalT Ring from Icing on the Ring!
Zainab looks quite similar to Marleigh, but it comes in a round center moissanite. The diamonds on the shank really stand out and they add such a brilliant touch to the engagement ring. Can you believe that the accents add up to an entire two-carats? Sparkle galore! 🌟💍
"Sean and I met on a karaoke app. He joined one of my duets and we sounded so great together. The duet was even featured on the app's "best duets of the year". He messaged me to congratulate me and we just started talking from there. He was in Germany, all the way in an entirely different continent and I was in the US. We started dating and fell in love without having physically met. When we finally did meet, about a year later, it was even better and we fell in love even more! He proposed to me at a karaoke event when I went to visit him in Germany for the second time, with a song that he wrote specifically for me. He performed it with a band and everything! Long distance relationships do work, we are a living example!"
- Joan, Iowa
Looks like today is all about the rectangle. Here we have a regal emerald cut moissanite ring with. We're always up for a reverse taper and milgrain just makes everything better! 🤩
"Run wild with me. Let's feel the sand on our bare feet on the beach. Let the morning breeze flow through our hair as we laugh and jump around in the water. When I met you at the marine park, I didn't know just how much you would change my life. Doing this thing called life with you has been amazing and I can't wait to see what exciting adventures lie ahead of us. I love you, now and forever, and I can't wait to be your wife."
- Tanna, Juneau, AK
Set three is Alora versus a C & C cushion hidden halo moissanite engagement ring
Don't you just love a good claw prong cushion? Alora is a wonderful four-carat moissanite hidden halo engagement ring . It comes with a nice french pave that goes halfway down the band.
The festive season is setting in and even though this year has been a shitshow, I think about my engagement last year with so much fondness. Back then, there was no virus to worry about, so we partied like there was no tomorrow. We were both so drunk when my boyfriend proposed to me after Thanksgiving dinner at my parents' home. 😂😂😂 He didn't really plan it this way, but all the plans he had put in place had been messed up one way or another, so he decided to wing it! I wouldn't have it any other way!"
- Seline, Boston
A fiery 6-carat cushion moissanite that will leave you high on brilliance. At first glance, you'd think the ring only has the halo that you can see face up. But in reality, the halo actually has a 3D look with another halo hidden right below the visible halo! Wow, that was a fun mouthful! :)
"I was shooting a video to showcase the milestones of a university and Janet was my designated campus guide for the day. From the moment we met, I was blown away by her unmatched beauty and soft spokiness. That very day, I told her I was going to marry her. She thought I was just kidding. I asked her to marry me two days ago on our first year anniversary! 😄"
- Samuel, Phoenix, AZ
That's it for today folks! We can't wait to hear which ones you like the best! Let us know down below!
Hidden Halo Price Moissanite
Top 3 Under $9000 Hidden Halo Moissanite Engagement Rings 
(U're 👋)