Are Halo Engagement Rings Popular?
Without a doubt, halos are extremely popular. A halo is the second most popular engagement ring style after the classic solitaire. A halo ring consists of a frame of smaller pavé-set diamonds that create a border or halo around the central stone. The halo stones reflect light onto the center stone, making it seem even more brilliant and sparkly.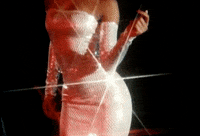 Last week, Jason proposed to the woman of his dreams with a delicate pear-shaped halo. He kept the size small because he knew that's what she'd like. They went on a hike with Jason's best friend, who later hid in the woods to take pictures. The gesture made her lady love's heart melt like a popsicle. And ours too!
The halo setting can provide a stunning contrast if you choose a color gemstone for the center too. In the market you can simply notice that Moissanite's popularity has been doubled among millennials in the past five years. Other popular stones include sapphire, ruby, morganite, and black diamond. Besides enhancing the sparkle, the halo also functions as protection for the center stone. This alone has its own meaning behind it. A halo can turn a diamond into a fashion statement if done right. Jason chose a colorless diamond as per they are by far the most popular halo engagement rings in the world.
The reason for the current popularity of halo rings is the renewed interest in vintage rings. Not only are couples buying new halo rings, but they are also repurposing family heirlooms. While many women may still prefer the solitaire or may favor a modern minimal design, the halo has its own charm and appeal.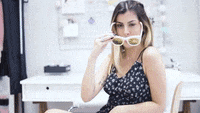 Some believe that this widespread interest in halo rings is just a fad that will die down in a few years. But that's unlikely to happen. While jewelry trends come and go, certain styles remain timeless. And the halo is one such style.
To choose a halo that never goes out of style, you may want to consider a few factors. First of all, decide on a shape. A round colorless halo has a very elegant look. Whereas a pear or ascher shaped is more in trend at the moment. If you're choosing something very bold like a black diamond, be sure that you like it a lot. Because bold trends are likely to go out sooner. If you want your ring to make a statement even 30 years later, go with a classic silhouette.
And if you are someone who lives in the present, there are modern halo designs. Choose the one that steals your heart! Because we believe this classic style is here to stay.
 
Source: Charles Schwartz, Ritani