Platinum Vs White Gold Engagement Ring
Having a bit of which "icy" looks more icy color confusion? Well, I am here to tell you which 'silver' colored option is the best for your engagement ring!
Silver is a great choice! This color is really famous all over the world and gaining popularity day by day. 😄 It's super chic and very modern - looking. 🥳
⭐ Platinum ⭐
Platinum is one of the most stunning metals to choose for your engagement ring! 💍 If your selected gemstone is a diamond, then think no further! Platinum is literally the best pair with a diamond. ✨
Allison's Stunning Platinum Ring
Allison has a heart for everything that is trendy and contemporary. Her stunning platinum diamond engagement ring has always been the same, no resetting even after a good 8 years!
For someone who likes to redecorate the house every now and then, I know engagement rings are there to last but even for her that's quite a lot of time. Can you imagine what's the reason?
Well, for one she loves how it's super durable and still looks the same as it did 7 years ago on that dreamy evening of April she was proposed.
Secondly, she absolutely (and so do all of us) find that Platinum and diamond combination break-taking! She calls it her radiant symbol of commitment and love! 😊
Lastly, she has many allergies so she's always careful about what she wears and eats! Her ring finger is saved from that trouble because of how hypoallergenic platinum is. Such a dreamy win-win, right?!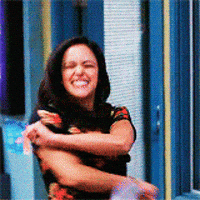 ⭐ White Gold ⭐
White gold is very silvery and icy! A great metal to pair with a diamond as they both have similar coloring. 😊
Monica's Lovely White Gold Ring
Three years back when her fiancé proposed to her, they were both struggling to meet ends and pay the college loans. Monica says that Adam always knew I had a thing for Platinum paired with diamond rings. Even now her Instagram shouts that!
Though Adam couldn't manage to afford the Platinum choice so he went with the next best alternative. A dazzling white gold moissanite engagement ring!
Though she has to re-plate it with rhodium coating after some time, she loves it absolutely! She believes a little maintenance goes a long way. :)
More than anything, she loves the brilliance and the super stylish and chic appeal it has! 😊 Adding up how the rhodium coating gives it that beautiful shimmer and gleam regularly. ✨
💍 Conclusion 💍
There is not much difference between these two options; however, Platinum is definitely more high-end and durable. 😊 It's going to last you a lot longer and won't require re-plating almost every three years like white gold. ✨
Platinum is also one of the most famous metal choices when it comes to engagement rings.
But hey, feel free to explore other options and then choose the one that vibes with you and your relationship the most! Trust me, you will know the moment you set eyes on that one! 😊 Just like you knew when you set your eyes on your partner!