Should an Engagement Ring Be Gold or Silver?
What does your love life feel like to you? A bundle of red roses or a bright sunny day? 🌟 There's always an aesthetic to a relationship. An aesthetic can make things ten times better! Similarly, you need to take a look at your girl's taste in jewelry and base your final decision on that. 🥰
When it comes to jewelry, you are either a gold person or silver.
Many people get excited and just choose something randomly. 😕 So, I will tell you all about these metals so you have a complete sentimental (aka sexy 😉) story behind your engagement ring decision!
💍 Gold 💍
You might have heard about this metal, ever since you were young. 😊 It's a very special choice and definitely a precious metal. 🌟
Gold is one of the most famous choices when it comes to metal for an engagement ring! 💍 The most famous of all of these gold metals is "yellow gold"!
Well, fellows I don't know how many of you follow the "Royal" trends but if anything, yellow gold has a grand comeback story. 🌠
Of course being millennials we all know how white gold and platinum have ruled the engagement and wedding jewelry realm. But it has even been said that Meghan Markle and her yellow gold engagement ring has changed the game! ⚡
Or more like boosted the pace at which most people are now loving the "gold" element being added to their fairy tale love story!
White gold certainly makes an awesome choice! Some people choose it as they call it the closer look-alike of Platinum.
 White gold is not naturally occurring; however, it's mixed with yellow gold and some other metal alloys.  This beauty is finished off with a nice coat of rhodium for some shine! ✨
Have you ever bought a cake just due to its beautiful and irresistible icing? Well, rhodium is just like the icing on a cake but it's actually on a ring! 🎂💍
Rose gold is definitely a great option for you if your partner is always falling in love with the vintage vibes. Or they are exceptionally fond of antiques! ✨ 
You can pair a really pretty old cut with this metal! 💞
Is your girl a true old-fashion lover? Well, then she's going to absolutely adore something like this! 😄
💍 Silver 💍
You might have heard about golds and platinum for engagement ring metals but have you heard about silver? This is definitely an underrated choice as it's not as famous these days. 🤔. It's also very abundant so you won't get that rare and special #feels. 😕
Nonetheless, sometimes underrated stuff makes everything special! 😊 It's a great option if you're going for a complicated design. It's super easy to work with and many people say that it's a boost to health! 
But you should also know that some people don't like the way silver ages and it ages much faster than other metals.
Clue: Does your partner feel sad when their oh so sexy and shiny leather boots or bags lose charm over time? ❓Let alone do they even notice that? If yes, then maybe silver is a no-go zone for you! ☝️
Now, now there's also one more thing! You know how the trick is to add just the right pinch of baking powder in cookies? Silver has this kind of arrangement with copper! Without it, it won't be of the right consistency.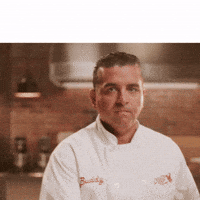 💍Conclusion 💍
What should a ring be? Gold or silver? Well, if you ask me I would say to go with gold! For starters, it has somehow started making such a cool comeback especially with all those yellow and rose hues!
Secondly, it's kind of leading the league at the moment.
But if your partner likes to wear the color 'silver', just go for white gold or platinum.
However, the final decision should always be made by keeping your lover's preferences in mind. After all, she's going to wear it for a lifetime! 🥰 
Just do your best and don't feel pressured. You got this! 💟
Reference: Estate Diamond Jewelry