14k Vs 18k Yellow Gold Engagement Ring
Now that it's time for you to choose the perfect metal for your engagement ring, gold might be on your mind! 😄 Well, I promise you that this is not as complicated as picking out the gemstone. 14k and 18k yellow gold is quite similar yet a little different. Let me spill the tea for you! ☕
🌟
What Is Yellow Gold?

🌟

In order to understand everything, you need to have a good idea of what yellow gold really is. 🤔 This will be a super fun topic to discuss with your partner, once you've proposed! 🥺.

It has a naturally golden color and it's durability will only be affected by the number of karats. ✨

It's a timeless beauty and a perfect option for those people who want something special and vintage in their engagement rings. 💍
🌟
Why Does Yellow Gold Have More Forms?

🌟

This might get a little complicated so listen carefully! 😄 Pure gold is always 24 karats but you can't use it as a metal for your engagement ring as it's too soft to be used on its own.
Image credit: Ben Garelick
That's why it's converted into different versions, famously 14k and 18k gold.
What is 14k gold? Why are you seeing it all over these metal guides? 🤔 14k gold is 58.3 % gold while the rest of it is metal!
Brittany's Love for Her 14k Engagement Ring
Like most people Brittany was thrilled to find out that her thoughtful fiance chose 14K for their engagement ring! Now most people would think but the more the karats the merrier the proposal!
The thing is Brittany is a Nurse and she has quite less time to manage her closet let alone her jewelry! So, when Frank proposed to her he wanted something that she can wear easily without worrying about the ring losing its charm.
Isn't that just super cute? 14K gold is a lot more durable than 18k - won't scratch off easily and last longer. So, it did just the magic for those two! 💍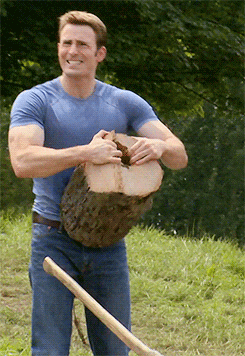 18k is 75 % gold while the rest of it is a mixture of different metals to make it stronger and durable. 💍
Meredith's Love for Her 18k Engagement Ring
Meredith is quite in love with vintage inspired themes! Be it her decor or her jewelry. When her boyfriend proposed, his quest of figuring out her choice was pretty simpler. Something vintage, from the era of 90s.
But there was a twist! Even though he knew she would love something in gold metal, he had to look out for her allergies as well. So, he chose 18k gold finally, based on how it is a lot more pure with less alloys.
Then of course, that bright gold color did the magic, too! 
🌟 Conclusion 🌟
Most people tend to go for 14k gold as it is not only more durable and is easy to maintain.
If you feel that your partner really loves that golden color which will really make give the #feels like you're wearing "gold", 18k might be your perfect choice! 😊✨
All it takes is to be more considerate, thoughtful and then base your choice with some solid reason as to why you chose what you chose! ✨