What Is More Expensive White Gold or Yellow Gold?
Love is a very beautiful emotion and you can't put a price tag on emotions. 💟 You shouldn't let the price of something get in the way of the final decision you make. 😊
You might have chosen the gemstone by this point! Now is the time to choose for the metal of the ring! Well, if you're trying to decide between white and yellow gold, read on! Let's find out which of these is more expensive and why.
🌟 White Gold 🌟
If you are certain that your partner loves the icy and silver appeal, white gold is going to spice things up for your proposal!
There is one more reason why people choose white gold. One of them could be that it gives the platinum #feels, which makes it more desirable.
Another reason is that when it comes to durability, white gold is known to be more durable or resistant to scratches. 
On top of that, it has a rhodium coating which gives it a beautiful gleam and shimmer. ✨Just had a flashback of your chemistry class? 🤔
Want to top the game of being super considerate? Let's say you don't choose white gold and your partner likes that silvery appeal!
Well, tell them it has nickel used in it if they are allergic to it!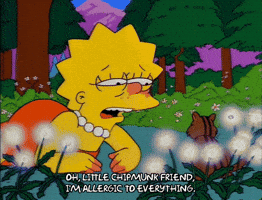 It won't be wrong to say that yellow gold can be one closest choice to conforming the "gold" appeal to add in your wedding or engagement jewelry! As yellow gold is naturally occurring and it's also known as "pure gold".
Since, natural gold is too soft to be used as a metal for a ring, it is mixed with other metals like zinc, silver or copper - sounds familiar from those chemistry classes? 😅
It has a naturally golden color and it's durability will only be affected by the number of carats. ✨
🌟
What's More Expensive?

🌟

You might have thought "yellow gold" will be more expensive, just because it looks expensive and "gold-like". However, my friend, you are not right here! 😊

The truth is that both of their prices are not affected by only their color. 😊
What affects the price is actually the carats! 🤯  18k white gold or yellow gold would be more expensive than 14k white gold or yellow gold.
That's because 18k would have more gold than metals in the composition.
However, some brands might charge a little more for an 18k white gold instead of yellow gold. 🤯 Why is that? Read on!
🌟
Why Is White Gold More Expensive?

🌟

Why is white gold slightly more expensive than yellow gold? Yellow gold is natural and more pure! 😕

Why does this not make sense? Well, it does! 🤔  White gold is not only more durable due to more metals in the composition but it also has a rhodium coating around it! 😊

Have you ever bought a cake due to its icing? It might be because it's aesthetically pleasing or just looks delicious! Similarly, rhodium coating is like the icing on a cake. 🍰

This increases the value of white gold! 🌟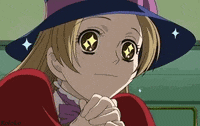 Reference: Afashionblog