Yellow Gold Vs White Gold Engagement Ring
Color is important! Life would be nothing without color. 😕 What's better than the brown of your coffee in the morning when you wake up or the orange of the sky when you look at a sunset? Life would be nothing without it.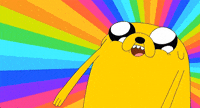 Similarly, in the world of jewelry, color plays an important role! There are many arguments and I'll cover a really famous one in this guide! 😊
Let's talk about this never ending battle! 😅 What's better? White gold or yellow gold? What's more durable? What's more expensive? Which one should you get? 🤔 It's okay to have many questions going through your mind right now! I'm here to help you out with them all! 😊
💍 Yellow Gold 💍
When you have so much information available, it surely gets tricky to choose which one and why! If you think about yellow gold I bet it makes you feel a bit more closer to the traditional jewelry style.
It is quite true that yellow gold rings became an old story as white gold or platinum took over. But now, the comeback bells are ringing and they are ringing hard!
If your partner is in love with vintage inspired themes and appeals, yellow gold will make an incredible choice for your engagement ring.
You might remember how the '90s is recalled as quite the romantic era, right? This is from where yellow gold rings popped up my friend. So, quite naturally a yellow gold engagement ring would make a trendy, classy and romantic choice!
If you are also making your choice considering the skin tone factor, then yellow gold is a big nod for darker or olive skin tones.
Quick pros and cons session for your aid? YES, please!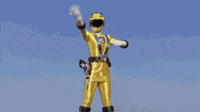 👍 Pros:
✨ It's very vintage.
✨ It is quite easy to maintain.
✨ Easier and affordable to resize after a few years.
👎 Cons:
✨scratches easily - less durable.
💍 White Gold 💍
Talk about contemporary designs and appeal, white gold is a winner there, sure!
Doubtlessly, it is super stylish and chic - looking. If your partner likes modern fashion, this might be the best pick for them! 😊
It's mixed with silver-colored alloys and coated with rhodium - the icing on the cake. 🍰 Most people choose white gold because they find it "different-looking" unlike the traditional jewelry or especially engagement rings.
Another reason why most people adore white gold is how it looks quite closer to a Platinum ring. It's icy appeal is a charmer, for sure!
If your partner likes to go the other way around, or a huge fan of trend changer, then back in 2000s white gold altered the jewelry realm and took over!
Just in case you are also focusing on skin tones and how they make the rings pop up, white gold will look charming on fairer undertones.
Here comes my quick pros and cons potion!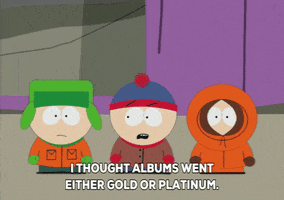 👍 Pros:
✨ Expensive platinum look but less cost.
✨ It's more durable than yellow gold.
👎 Cons:
✨It requires more maintenance.
✨ It can cause irritation to the skin if she's allergic to nickel.
💍 Your Partner's Style 💍
Your partner's style on a day to day basis should play a big part in what your final decision will be. 😊
Take a closer look at the way she dresses. 😉 You can have a sneak peek through her jewelry box to see if she likes to wear gold jewelry or silver. This can help you make a good final decision. A little stalking goes a long way.😁
You can also take her health condition into consideration.  If your lover is allergic to a lot of stuff, then choosing platinum might be a better option as it has way less nickel in it or none. 😊 🌟
💍 Conclusion 💍
Well, which one should you choose? 🤔. It shouldn't be that hard of a decision! 😊
After all, you know your partner the best! 💞 If you feel your decor game is more inspired by vintage themes, yellow gold is the winner here. 😉
Spot more of a contemporary touch everywhere around your relationship? Perhaps white gold is the answer then.
What if you see both vintage and contemporary vibes mixed and matched? Well, don't panic even then! A yellow gold engagement ring can be perfectly paired with a white gold wedding band or vice versa. Ta-daah!
You have SO got this! I have laid down every teeny tiny detail you needed to know and now you're all set to ace this choice! 😊
Reference: Credit Donkey