Engagement Ring Metals Pros and Cons
If you are here, it means only one thing that you came from the land of making informed decisions! Which, by the way, is super cool! 😊 So, before you exclaim with joy that this is THE RING, did you know that like every other thing ring metals have pros and cons too?🤔
Now, you must be wondering what they are? 🤔 Well, these pros and cons listed down will make your decision more easier! 😊 You can easily choose something that your partner will love and adore! 💞 Let's get started! 😄
💍 Gold Rings 💍
👍 Pros:
✨Less pricey than platinum but equally beautiful.
✨ It's very light weight which makes it easier to wear.
✨ Traditional and stylish.
👎Cons:
✨ Nickel allergy potential - it's used as an alloy.
✨ Sensitive to chemicals - discolored in bleach, chlorine etc.
✨ White gold can be mistaken for silver.
✨ White gold needs to be re-plated every three years on average.
💍 Platinum Rings💍
👍Pros:
✨ High end metal - the luster and shine lasts forever.
✨ Hypo-allergenic - perfect for a partner who has a lot of allergies.
✨ Low maintenance as it's very durable.
✨ If you think price is not a deciding factor in your choice then it is the most expensive option in comparison to the other metals.
👎Cons:
✨ It's very rare.
💍Sterling Silver Rings 💍
👍 Pros:
✨ It's looks are unmatchable with that magical radiance and glow.
✨ Compared to gold or platinum, these are highly affordable.
✨It's quite malleable so versatility is the winner in sterling silver rings.
✨ Has its own lustrous gleam, not dependent on any rhodium coating to give that magical shine. But it also can keep rhodium coating perfectly.
👎Cons:
✨ Durability is a problem. It can bend when under pressure or scratch easily.
✨ Need occasional maintenance to keep that shine.
💍 Conclusion 💍
So, what are you waiting for? Now that you have all of these things listed down for you, just choose the perfect option for your significant other! 🤩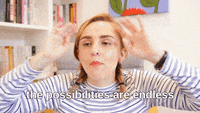 You just need to keep in mind if they have any allergies, what is their usual preference: silver or gold etc.,. 😊
Also, focus on what drives your relationship? Sentimental values or monetary values or both?! My advice would be to keep all these factors in mind and with these oh-so-detailed pros and cons list, you're going to ace this choice! 💞
Reference: Forever Metals