Top 3 Twisted Band Halo Moissanite Engagement Ring
If you opt for a unique engagement ring, a twisted wedding band will make an ideal option for your beloved❤. Twisted wedding band styles are pretty famous for an artsy, classy, and a Fetching Look.
It adds more details to a ring without overwhelming the centerpiece or the center stone. If you are not a big big fan of plain ring bands, a twisted band combined with a sparkling halo will make a divine pick for an Engagement ring☺🤩.
Now, we will walk you through a varied selection of  Top 3 twisted bands, halo Moissanite engagement rings that will make her proud for years to come?!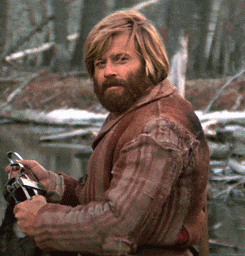 First, on the list, we have,
1)A stunning Delilah from Leyloon Competing with Twisted Halo Diamond Ring from Fascinating Diamonds
"I thought to myself that it was a dream, and I would wake up any minute soon. I saw my sweet Stephen get down on his knee and opened a box. Inside the box was the most breathtaking ring I've ever seen. " Will you marry me?" Stephen asks me, and I look into his eyes and say 'Yes" almost instinctively, Like I've been waiting to do it. I heard loud cheers and saw my family standing behind us and everyone with their phones out, capturing the moment. I knew then that it wasn't a dream, but it was a dream come true. After the proposal, Stephen had arranged a little after-party in which everyone was showering me with compliments for how pretty the ring is"
-Mary. A
Delilah is as whole as a ring can get😊. Boasting a Twisted Vintage French Pace Halo wrapped around an Excellent Cut Oval Moissanite, set high in the center. Delilah is an epitome of elegance with details of a Reverse split shank two tones that she will never get bored of💓. If you are looking for a ring that will remind you of the golden hour every time you look at it, Delilah is the one😁!
"On the fourth of July, we were looking at the fireworks from our balcony. Celebrations were going on all around us, and suddenly My fiance, Andrew, is on his knee. Andrew is in the Military, and Duhh, he is patriotic. I was shaking, I knew he would be proposing to me soon, but I didn't realize he would propose to me at that moment, But I was ready, I have always been ready for that moment, the moment I say yes to my soul mate. I said right away, "Yes, yes, a million times, yes!" He slid a sweet ring into my finger, and I just lost it. I started crying like a baby in his arms. Later that day, I called everyone and showed them my ring; They were all stunned. Everyone kept commenting on Andrew's choice of ring, and, of course, his best choice will always be me." 
 -Alana K-
A subtle ring with the sparkliest Round-cut Moissanite placed in the center. The twisted shank, studded with tiny stones, melts to form a delicate halo around the center moissanite. This ring is sure to melt any heart with it's soft and dainty looks💗. It is a modest choice compared to Deliah's filigree design and the extra details.😄
 Next on the list we have,
2)Vivian From Leyloon in a head-on head challenge with 18K Twisted White Gold Moissanite from Brilliant. Earth
When I met Abby, I didn't think we would get along very well since we were the opposite poles. She was Lively, adventurous, and the life of the party. While I being an introvert and socially awkward, she "balanced out my calm so well. Now you know, that's the thing opposite attracts the opposite. We met at a local Library, and We started talking after that. We love traveling, and that's two things we share in common, the other being reading. Flash forward to two years, I decided to propose to her. Finding the ring was incredibly hard, but I ended up getting her the ring with Abby's sister's help since she knows Abby so well. Then I took her on vacation to the Maldives, one of our top travel destinations on our bucket list, and I told her it was a business trip. On our third day, I called Abby's parents and Mine and told them What I was about to do; I had their blessings. On the 4th day, we took pictures on a beautiful dock that's a couple of yards away from our hotel. She never saw that coming, even though I was guessing she might have got the little hints here and there. That's it, the love of my life, said ``Yes! '' and she loved the ring as much as I do." 
-Lucas. H-
For the girl with a big heart she deserves a ring as prominent as Vivian. Vivian Portrays a colossal Cushion Cut Moissanite in the hub of the ring, Enveloped by a Halo💞. This 14k yellow gold beauty, with a basket setting and an infinity shank, will complement a Royal inspired wedding you have planned for both.👰🤵
"I am an air hostess, which means I rarely get to stay with my bf. We don't get to spend as much time as I want together. I feel so guilty about it sometimes. But Garry always makes the moment we are together special. So, when Joe took me on vacation to Hawaii, I didn't have second guesses. I thought it was another holiday getaway for us since he always walked the extra mile for me. He told me we should take photos for Instagram and set the camera in the right spot, the view overlooks a blue lagoon, and everything was perfect. Garry went down on one knee and said," Alexa Harvy, will you be my wife?". I screamed and said, Yes to him. Joe has such good taste. The ring is so gorgeous; I love how the ring band twists together. It's striking😘💖!"
-Tracy. V-
This ring features an 18k ring band interlacing with a studded halo of the ring to create an arresting look🤩. While Vivian rocks a cushion-cut center and an infinity shank, This ring portrays a round-cut Moissanite which you can customize according to your preferences.
3) Gianna From Leyloon vs. Snowflake Halo Twist Moissanite Engagement Ring from forever moissanite
Gianna is a ring that is sure to make her heart throb with zest??. Gianna features a bypass shank that intertwines with the heart shape floating halo surrounding a round cut Moissanite. This sweetheart inspired ring showcases a basket profile and romantic details, essential for every blissful beginning.💕
A snowflake-inspired ring❄, like Gianna, was inspired by a heart. A 14k Solid white gold shank intertwined with a strand studded with sparkling stones meets up with the center-piece shaped like a snowflake; A brilliant-cut Round moissanite surrounded by 22 round cut side stones. For your nature-loving muse, this is a perfect choice to include an element of nature into your lives🌬!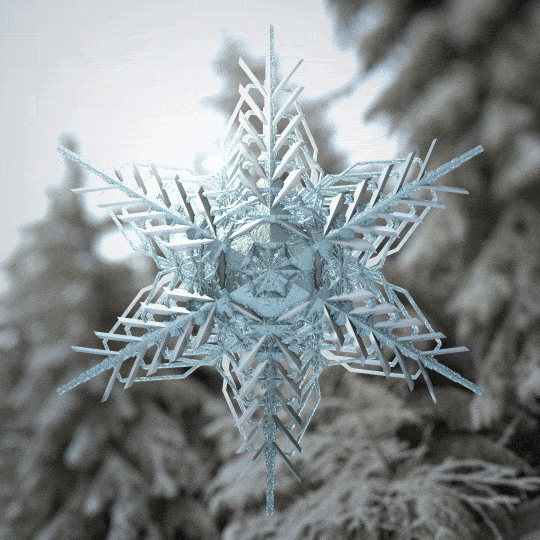 Found the perfect ring for your love? Don't forget to share it with us in the comments down below☺👇.
Halo Shank Moissanite
Top 3 Twisted Band Halo Moissanite Engagement Ring 
(U're 👋)