Top 3 Milgrain Band Halo Moissanite Engagement Ring
Engagement rings with Milgrain bands are getting wildly popular for adding a vintage twist to modern, contemporary rings. When you are indecisive about the style you are going for, a Milgrain band ring would be a perfect choice for your bride to be, offering you the best of both worlds🥰☺.
A Milgrain technique describes tiny metal dots' placement used to create frames and borders in a ring; this adds an antique touch and elaborate details to the ring. A Milgrain ring, no matter which stone or style you choose, is a perfect combination to highlight the craftsmanship and features of the particular piece. 
 If you would like to go for an engagement ring with a Milgrain band, you are in the right place😁. Browse through this breathtaking collection of Top 3  halo Moissanite engagement rings with Milgrain Bands and find your own savior to pop the question❤.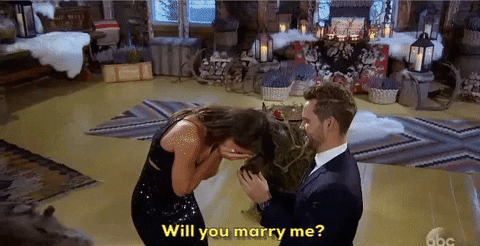 First up in the list we've got,
1)
Lydia from Leyloon Vs.
Art Deco Forever One Moissanite Engagement Ring
"Abigail moved into my neighborhood when I was sixteen. I instantly fell in love with the way she treated everyone so kindly. Even Though I was head over heels in love with this gorgeous girl, I was so reluctant to ask her out. I kept secretly crushing on her for ages until I gathered my guts to ask her out. She told me she was waiting for me to ask her out, and she felt the same way about me. Since then, we have been dating, and I knew she was the girl I would marry one day. When the time came to start looking for Abby's ring, it was a real struggle, but I knew what I was looking for. I wanted a ring that I could pass down to my future children, a ring that will mark the love Abby and I shared for generations to come. That's why I chose I wanted to get Abbi a ring with all the right details, and Abby being an antique collector, There couldn't have been a better candidate than Lydia to propose to her. Abbi absolutely loved this ring. We couldn't be more grateful to have a ring as perfect as this one."         -Mathew Anderson-
Lydia will never go unnoticed. With a bridge accent holding the round cut moissanite in the center, framed by geometry details and a vibrant vintage halo💞. The flat edge studded band takes it to the next level, with a two-tone milgrain etched in the band's corner. Get your girl the work of art she deserves💖😃.
"Sean took my hints and got me the most dainty and prettiest ring I could ever ask for. I wanted something smaller but, at the same time, something with sweet details. I love how my ring captures every element in it. When he proposed to me on the beach, I couldn't take my eyes off it.😘🤗" -Melanie. C-
This dainty choice of the ring goes by the phrase; simplicity is the ultimate sophistication. A brilliant forever one moissanite surrounded by a halo of natural diamond goes together like pepper and salt. The Milgrain band with the side accent stones makes it an ecstatic choice for the modest girls.
2
)
Millicent standing up to
Forever One Moissanite Milgrain Halo
"I will never forget the moment Dylan Proposed to me. It was simple, yet the most romantic gesture a girl could receive. I was down with the flu, and I had skipped going to work that day. My sweet fiance did every chore and bought me all my favorite snacks, although I couldn't eat any of them. He stayed with me the whole time. We were casually lying down together when he asked me," What would make you feel better right now?" I told him he was the only one who could make me feel better. After a  while, he went into the living room and returned with what looked like a coffee cup on a tray. I looked at him, and he slowly turned the cup, and it said, "Will you marry me" In golden print. Then he took out a small box, and I knew he was serious. I said yes, and it felt magical would be an understatement. He went down on one knee and slid the most Royal thing I have ever seen in my life. He told me he had the ring for a while and was planning on a better proposal, but since I was stuck at home for the past few days, he knew this was the only thing that would make me feel better, and it sure did. I posted the picture of my ring on Instagram and received hundreds of comments and DMs complimenting it." -Gabby. M-
Millicent is like a sparkly glass of champagne🥂, hitting all the sweet notes. A round cut forever, one moissanite is put together with a brilliant halo. The bridge accent of the ring is illuminated with a hidden halo and bezel stone. Millicent is accompanied by a wedding band, making it an imperial choice of an engagement ring❤.
"When Mark and I started dating, he had doubts about whether his family would welcome me into his family. Coming from a conservative background, he knew better. I arrived at the location he had texted me and what came next changed my life for the better, forever. We were at the restaurant where we used to go after school. He brought me some flowers and proposed to me with the most mesmerizing ring ever!. He told me his parents had accepted me as their daughter in law. Mark told me he had chosen this ring for me because it was his family tradition to pass down the engagement ring to the next generation. He wanted our ring to be an heirloom, hence why he had to make a great choice like this. It makes it dearer to me, and I am really in love with my ring."
-Amy. Beck-
While Millicent features a 14k Gold metal, This ring is for the lovers of rose gold💗. This ring is undoubtedly the limelight of every occasion. Round cut moissanite is encircled by a cushion halo, giving it a modern touch. The Milgrain details in both the halo and the shank make it a timeless piece of art🤩.
3)
Isla from Leyloon Battling against Old European Cut Milgrain Halo Moissanite Engagement Ring
Isla is a fascinating choice for vintage hearts. A starburst halo masterfully captures the round cut center moissanite to resemble a rare flower🏵. The high set profile and the filigree details engraved in 
the shank give a high-end, ornamental look. Isla is an art that deserves to be cherished for generations to come😊.
Another vintage choice that is similar to Isla for it's round-cut Moissanite. The Novelty of this ring is the European cut stone and the intricate Milgrain accents in the halo and the ring shank. If you are looking for a more gothic vibe, this might be the perfect ring for your lady😄💓.
We showed you some of the best options because you and your beloved deserves the best. If you think you found the one for your girl, mention your best preference in the comments below👇.
Halo Shank Moissanite
Top 3 Milgrain Band Halo Moissanite Engagement Ring 
(U're 👋)