Do Halo Engagement Rings Look Bigger?
Your engagement ring is a symbol of your love and commitment to each other and should come from the heart. We know you want to get the best ring for her. Something well thought out, and not just a ring with a large diamond.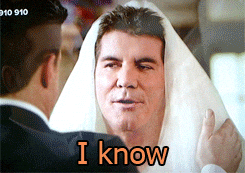 Most halo engagement rings look bigger than single stone rings. Say she wants a round brilliant ring. But not an oversized stone. What do you do?
A diamond ring in a halo setting might be the answer. Because what's better than bling? More bling, of course! The halo engagement ring has been extremely popular in the past decades. This style features a center diamond surrounded by a "halo" of smaller diamonds. This gives the illusion of a much larger stone. Halos can be shaped around any stone. They can be square, oval, pear, or any other shape that your lady fancies. A halo setting can make the center diamond look up to half a carat bigger.
How Does the Halo Make a Ring Look Bigger?
The term 'brilliance' in a diamond describes the amount of light reflected into the eye of the viewer. The small diamonds create a ring of brilliant sparkle around the center stone, giving the appearance of a bigger stone. The halo setting also increases the size of the ring because of an extra layer of diamonds. No illusion there.
Having said that, it's also important to choose a stunning center diamond to create a truly brilliant ring. When it comes to diamonds, it's the shape and the brilliance that matter after the carat weight.
Other Ways of Making a Ring Look Bigger
Choose a white metal band
If you're choosing colorless diamonds, platinum or white gold bands will help enhance the reflective quality of the ring.
Make it a three-stone ring
If you're not sold on the halo, having three smaller diamonds side-by-side will also help add volume to the ring.
Opt for a cluster diamond ring
A relatively new style on the block. cluster rings feature smaller diamonds that are paired together in a cluster.
Choose a fancy shape diamond
For a non-conventional bride, opt for a unique diamond shape such as the oval, marquise or pear. This will take the attention away from its size and brilliance.
A well-cut diamond with proper angles and facets will not only be beautiful but will look larger.
Choosing a delicate band or shank will keep the attention on the diamond and make it look bigger in comparison.
If you're in fact going for a halo ring, make sure that the color of the center diamond and the smaller diamonds match perfectly. If you're going for a contrast look then you don't need to worry about matching the color.
We hope this helps you find the perfect ring for your beloved. Happy proposing!