CRUSTY EARS AFTER WEARING EARRINGS
After a long day, you're finally home, ready to dress down and enjoy a quiet evening. You feel tired. Perhaps a movie with a glass of wine will do you good. But first, time to get the makeup off, take off the lashes, get the earrings off.
Take a nice long bath. Minutes later, you're seated laughing your head off thanks to an episode of New Girl and everything in the world feels just right.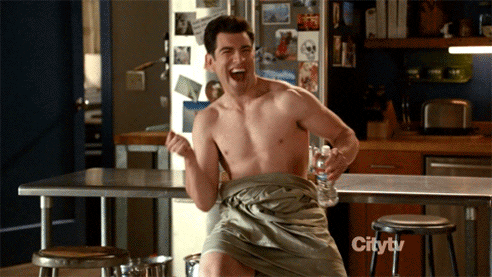 You subconsciously touch your earlobe and to your horror, there seems to be something scaly and dry on your piercing. Cue front camera, cue super zoom to see what exactly is happening!
You notice that a layer of skin seems to have formed right after you took off your earrings. You realize to your absolute horror, that you've got crusty ears.
So what exactly causes crusty ears?
First things first, if your ears are freshly pierced and you are having crusty buildup, that's normal. However, if your ears are already healed and you're still experiencing it, you might want to see a doctor.
Crusty ears are the result of flaking of the skin that causes scales of old skin forming on the skin. The flaking could be a result of
An allergic reaction. Some people have bad reactions to certain metals like nickel and silver. This is why sometimes, you'll hear someone say that they are allergic to gold. In reality, gold in itself is too soft and malleable to be used for jewelry. Therefore, to harden it, it is usually mixed with other metals like copper, silver, nickel, palladium and zinc to make a usable alloy.
Remedy: There are a lot of fake earrings out here. If you realize that you're allergic to certain metals, make sure that you only buy hypoallergenic earrings from reputable places.
Actually, this should be the general rule for purchasing earrings. Buy only the real stuff. Cheap is expensive. Better to spend good money on one good pair than to have a number of fun cheap ones that will give you crusty ears. In some extreme cases, they'll even cause a terrible skin reaction.
Bacteria buildup can also cause a crust to build up around your earrings.
Remedy: Remove the earrings and disinfect them. You will also need to disinfect the earring hole. Coat the earring post with antibacterial ointment before you insert it back into the hole.
In addition, do not leave your earrings in your ears all the time. Make sure to take them off every night. I understand that this might be difficult for those cute tiny piercings that you just like to always have an earring in. But if your ears are getting crusty, giving them a break for the night will do them a lot of good. When you shower, clean your earlobes very well.
If the situation persists, please visit a doctor and let them take a look. Could be a flake of metal plating stuck in the earring hole causing the reaction/flaking. The ear is a complex organ that makes it highly vulnerable to damage, so don't take any chances.
We hope this helps to whip your ears back in shape! If you have any more tips, please feel free to leave them in the comment section below! Or, if you're having a different kind of ear trouble, like pain when you wear earrings, keep reading on!
Always make sure you visit a doctor or professional if your body is not performing naturally. This way you get a specific advice specially for your ears.
 You can join our Facebook group to share your thoughts or ask others.