CAN EARRING HOLES EVER CLOSE?(SHOCKING ANSWER)
I get this kind of questions tens not hundreds of times per day.
I will share some really helpful tips with you.
Once you get them, you will never worry about this issue ever again.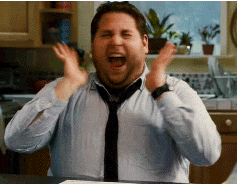 Are you feeling excited about the new ear piercing?
Or, just want to find out if your years-old earring holes will stay forever?
Your body sees the lobe piercing as an injury.
And it will try to heal the wound.
If you wear earrings for several years, don't worry.
The holes will stay open for a few weeks.
Earring holes can close after 24-72 hours if you've pierced your ears in the past 1 or 2 years.
After that earring holes can close in 1-3 weeks.
You can do this to keep them from closing.
Wearing earrings is crucial during the first stage of healing.
But, there are more things that you should know.
Read on and find out more!
Click on the links bellow to specifically get your answer about the given questions. 👇
CLOSING WORDS
There you have it! You now know the answer to "Can earring holes ever close?".
Don't forget to share this with your friends too.
You might help a friend whom carrying this question for a long time. 
Have you ever had your earring holes closed?
I would love to listen more about your experience, Feel free to share it with all of us in the comment box below!
BTW
You should follow us on Instagram for the greatest jewelry designs.
Don't forget to like our new Facebook page because we'll increase your knowledge with our latest articles and videos.
On our FB we post about ear care, how to look fashion with jewelry, jewelry maintenance and information, and a lot more for 100% FREE.
Why are we so unique and awesome?
Because unlike other jewelry brands we truly care about our customers and want them a high class fashion life.