How Much Do VVS Diamonds Cost?
When it comes to your engagement ring, cost is usually and I mean of course not the first priority. 😊 But, knowing and doing the research on how much it's going to cost is a wise step forward. Truth be told, your engagement ring will be something that your girl will get attached to! As your marriage advances, after a few years down the line, your engagement ring will be like a love symbol to you! 💟 You don't want it to look cheap or inexpensive? It should be something that's like a treasure to you and your spouse! 😊 Especially, if you want to pass it down to your future generations. Oh! How lovely would that be? Everyone wants their love symbol to be quite rare and expensive. 😄 You need to have an open mind and heart when buying diamonds! 😃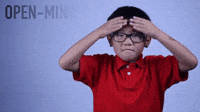 But I know it must have been really hard for you! Diamonds are just so complicated. 😕 Every beautiful memory is complicated! But I am here to make it easy for you so read on! 😄 Let's start with the differences between VVS1 and VVS2. 💍
💍 The Theory of VVS1 💍
So the VVS1 diamond ranks slightly higher than a VVS2 diamond on the clarity chart. It's the closest you can get to the FL - IF diamond. Most of this stuff is very technical but it will be worth it when you get to tell your girl about it! 😉 Inclusions are like pimples on a face. The bigger they are, the lower the clarity grade! 💎
The location of these inclusions is not near the center, the number is very low, and the size is very small. This means that they won't be visible to the naked eye or even under 10x magnification! 🤯 You need a really powerful microscope and a professional to spot them out. It won't matter much to your girl as to her naked eye, this stone will look absolutely flawless! 😁
💍 The Truth of VVS2 💍
VVS2 is also a great category to buy a diamond from! 😄 Still thinking about how you will propose to her? Well, these diamonds will definitely help to boost your ego and confidence. 😉 VVS2 is a little lower on the clarity chart but they're still quite flawless. 💎 Some imperfections will be visible under 10x magnification if a professional is grading them. However, other than that, there's nothing wrong with them! A naked eye won't be able to tell the difference between VVS1, VVS2 or even FL-IF diamond! You can stop worrying now and just follow your heart. Choose whatever feels right. No need to overthink. 😊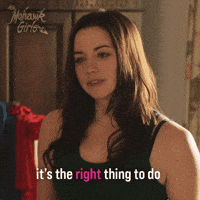 Price 🤑
Clarity can make a significant difference on the price. This is especially important if you're also considering the monetary value of your engagement ring along with the sentimental value. 😉 VVS1 is going to cost a little more than a VVS2. Clarity alone can drop the price by $1000! For example, you may be getting a VVS diamond for $4000, while a VS would cost you around $3000. The average price for a VVS diamond would be above or somewhere around that, however, the color, type, cut etc. will play a big role, as well. However, as I've already talked before, you can't put a price on emotions! 💟 
Love is truly a beautiful feeling and you need to be selfless when it comes to marriage. 🌟 But, but, hold your horses, I didn't say anything about not making informed decisions! Yeah?! Feel free to dive into our luxurious and truly breathtaking diamond rings collection and you will see what I mean.
Reference: The Diamonds Pro