Are SI1 & SI2 Diamond Clarity Good Quality?
I bet you are now SO you ready to buy that engagement ring! 😊 Well, I am here to make you understand the different aspects of choosing the perfect diamond ring for your girl! 😁
A lot of this stuff would be really interesting to talk about when you're done proposing her at that fancy candle light dinner or under the moonlight at a beach, wherever it makes you two fall in love all over again! #goals 😉 She will be super amazed by how much research you did for her! 🌟 You should definitely take a look at the technical side and get the perfect fit for yourself and your soon-to-be wife! 😃
SI1 and SI2 are two different variants of the same group. There is a significant difference between these two. Like there's a difference between light and slightly light purple, boy! So, let's talk about it!
💎 The Famous SI1 Diamond 💎
SI1 diamond is definitely a bit low on the grading scale, which simply means that there are many better qualities out there for you. However, you need to note that they won't be visible to the naked eye! 😃 Yes, you heard that right. 😁 Your girl won't be able to point out the inclusions or imperfections in this diamond. You will be able to see her smile just as brightly as she usually does! 😃 However, if you take it to someone with a trained eye, they may point out the inclusions. These imperfections will also be visible under 10x magnification very easily.
💎 The Theory of the SI2 Diamond 💎
When the qualities drop, they drop quite significantly. 😕 SI2 is definitely a low quality diamond and you will be able to point out the imperfections with a naked eye too. They will be easily seen under good lightning and also under magnification. Anyone will be able to see them. 😕 However, that doesn't mean that you can't get a good SI2! You just have to do that massive research for the best quality SI2 that there is!
💎
Which One Should You Get?

💎

I would highly recommend getting a SI1 instead of a SI2. 😊 Even though they're in the same group, there is still a significant difference between them! 🌟 You don't want to get something that's imperfect as your engagement ring, right? However, if you think that your girl wouldn't mind slight imperfections and think that they're actually cool, SI2 might be your choice! Again dude, weigh the sentimental value over other factors. Duh!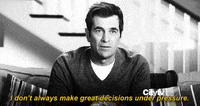 Every girl is different and their choices would differ too. I mean I can't make things black and white for you here! 😊 If you're about to marry your girl, well then you definitely know her quite well and it won't be a problem finding out what she'll like! 😉
Reference: Your Diamond Teacher