How to Find Ring Size from Existing Ring
Trying to find her ring size on the D.L.?
You've come to the right place!
In this article, we're going to guide you about finding her ring size with a ring she already owns and fits perfectly on her finger. 👍

What You'll Need:
1) A ring that fits her perfectly 💍
2) A ruler or tape measure 📏
3) A ring size chart 📊
Steps to Find Ring Size From an Existing Ring:
1) Find a ring she loves and pocket it (Don't worry, it's not bad if you're borrowing for a good cause!)
2) Keep the ring on a flat surface 
3) Line up the 0-line of your ruler with the inside edge of the ring
Note: You're measuring the inner diameter of the ring, so your measurements should line up with the inside! Doesn't matter how thick or thin the band is at all.
4) Stretch out the ruler until it touches the opposite the end of the ring
5) Take the reading between the two inside edges of the ring (in inches, cm, or mm, whichever one you want)
6) Match your measurement against the given ring size chart.
7) Keep in mind that the biggest number you achieve is the right number.
And voila! There's her size! ✨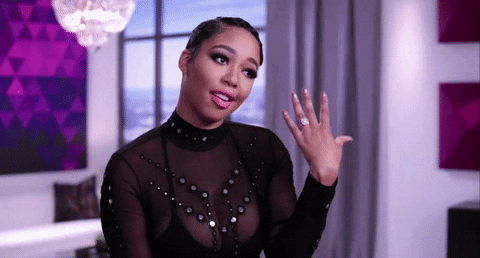 Remember, if her size falls between two options, go for the bigger one. It's easier to size down than up.
Tell us what you think about this method in the comments below!
All the best, and good luck!