Can I Change My Earrings after 1-5 Weeks?
A very common question after piercing is that can I take my earring out and put it back in?🤔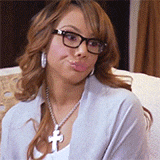 If you just pierced your ears then you must carefully read this.
CAN I CHANGE MY EARRINGS AFTER 1-5 WEEKS?
Changing your earrings only after a couple week is not recommended.
The healing process lasts for much longer than several days.

Keep in mind that the process of healing takes 6 weeks.

In this time, the body will heal the skin around the earring. Introducing other earrings might result in inflammation.

You are advised to keep your first earrings for no less than the recommended healing time. 
Wanna change them sooner? Then make sure you talk to a professional or a doctor before changing or touching your newly pierced earrings.
If this is your first earlobe piercing then watch this.
If it's a helix piercing, then watch this one.
I hope I delivered my message clearly.
However feel free to ask any questions is the comment section.
I'll answer them tonight.
I'd link to other blogs which you might need to read, so you don't damage yourself.
Share this with a friend.
More earrings to love 😍