Top 3 Classic Hidden Halo Moissanite Engagement Rings
Classic engagement rings have transitioned over the years from a single uncut gem at the center and a plain band, to more modern sophisticated looks! Buckle up – today's challenge is easy. Here's how it works.
Six wonderfully classic hidden halo engagement rings will walk into your life, asking you to pick them. Your job? To be Simon Cowell and find your golden buzzer-worthy performer! 😊 Ready?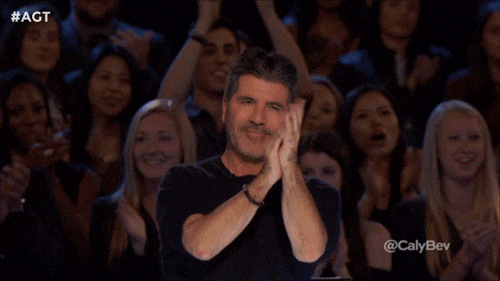 Starting us off is Alora and Diamond Rensu's Classic Pear Moissanite Engagement Ring
Cushion cut center stones are one of our favorite shapes, so much so that we have an entire page dedicated to them! Alora is one of our best-sellers and you can see why. Basket setting? Check! Hidden halo? Check! French pave, sparkly center stone and a brilliant white gold setting? 
"Mrs. Moore has a nice ring to it! Alora was my ring of choice for this once in a lifetime moment and it did not disappoint! The soon to be Mrs. was dumbfounded for a complete minute when she saw it during the proposal. Since then, she has had about seven strangers walk up to her on different occasions just to admire the rock on her finger and ask all about it. So when you see a crazy spike in your revenues these coming weeks, just know that it is the healthy fruit of my many referrals!"
- Charles Moore, Columbus, OH
VERSUS
Make your proposal memorable with this fantastic ten-carat pear-shaped moissanite ring from DiamondRensu! 
"I had written off 2020 but then everything turned around when my boyfriend proposed to me with this ring! Living in a pandemic has been tough, I lost my job and my dog of five years. Alex has held me down through these challenging times and I can't imagine anyone else holding my hand to ask me to be his wife! My moissanite is massive, and I'm just here to say thank you for the wonderful ring you crafted for me! 😊"
- Marisol, New Jersey 
Then we have this fantastic pair – Lilah and Quinn!
Another classic cushion cut beauty by Leyloon! 
"During the proposal, everything that could have gone wrong went wrong. The photographer I hired was late, the band played Westlife's "My Love" instead of Lionel Richie's, which is our relationship 'theme song'. Her order was wrong and it took rather long to be fixed. Not to mention, they were out of her favorite wine even after I had double checked with them hours earlier to make sure it was available. 
Honestly, it was a terrible night. And if she wasn't the sweet understanding person that she is, I would have thrown a fit and then crumbled to the floor and cried. This ring was the only perfect piece of our proposal, and it is the only thing my fiancée vividly remembers from that night, so I guess all's well that ends well." 
- Michael R.,Wisconsin
VERSUS
Get Quinn for your Queen! 😊 
4-Carat Round Hidden Halo Bridal Set 
"My girlfriend prefers all the original Disney movies over the remakes, so I knew I had to get a classic engagement ring. This is the exact ring we wanted and we're so happy with the service we got and our purchase! My fiancée has been taking photos of it and non-stop and makes sure the ring is seen in EVERY picture 😁😁 Thank you for the excellent service."
- Richard N.
We're calling it a day with Evangeline and Linnia in all their glory! 😊
We take a break from cushions to showcase Evangeline, our excellent 1.8-carat radiant cut moissanite engagement ring!
"Who would have thought that the reserved boy that so graciously walked me to the library on my first day, would be asking me to be his wife eight years later? We'd talked about marriage and kids, but never got around to looking at engagement rings so this ring came as a total surprise to me. I love it!"
- Jess M.,Brooklyn, NY
VERSUS
This double banded beauty is one for the books, with a split shank and a striking hidden halo. Guaranteed to make your special someone fall in love all over again!
"Timeless and elegant. One of a kind" 
"I work in the medical field so I use my hands a lot. I only wear my ring wear on weekends when I'm off work because I wouldn't want to spoil it. The side diamonds make it a bit uncomfortable but it's absolutely stunning!" -Cody, Hattiesburg
That's it for today! Who's advancing to the next stage? Which ring did you love so much that it made you want to hit the golden buzzer?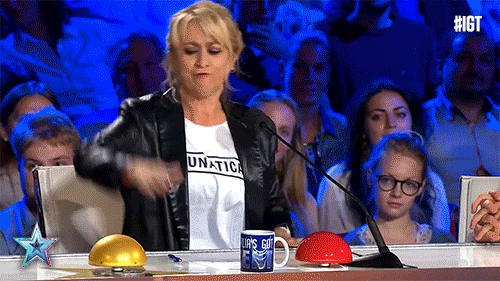 Take your pick and let us know in the comment section below! If you'd like to keep playing, please check out our top picks for unique hidden halo engagement rings.
Hidden Halo Design Moissanite
Top 3 Classic Hidden Halo Moissanite Engagement Rings 
(U're 👋)