HOW LONG TILL I CAN TAKE OUT MY EARRINGS (FOR BEGINNERS)
Don't know how long till you can take out your newly pierced earrings?🙄
I have the same problem with my earrings long time ago.
But, don't worry.
I have some tips that you will find very helpful.
Once you get through this guide, all of your questions will be answered. 
I summed up the most important tips about new earrings.
They were all shared with me by pros in this field. Make sure that you don't miss them!
Getting your ears pierces for the first time can be a painful experience.
But, there are a few things that will make it easy for you.
I recently got my ears pierced, so I clearly remember all the tips that they gave me.
For a hassle-free experience, get through them all!
HOW LONG AFTER EAR PIERCING CAN I CHANGE EARRINGS?SIMPLE ANSWER
How long can after an ear piercing can I change to new earrings?
Without the pain, of course?
This is the first question that comes to your mind.
As a beginner, you must know that you should be really careful with this one.
I was so excited when I got my ears pierced for the first time.
And I was thinking about the earrings that I will wear.
And the combinations that I will make.
But, this is where you should stop.
I was really frustrated to find out that the healing period isn't so short.
You can take your earrings out after 6-8 weeks.
Your ear holes need to heal completely before you can take out your first earrings.
I know that it is hard not to try on all those beautiful earrings that you like.
How long till you can take out your earrings?
When the period of 6 weeks is over, check your piercing. You can remove them if:
There are no more fluids around it.
The redness has already passed and your earring hole looks normal.
It won't hurt when you take out the earrings. If it hurts, you will need more healing time.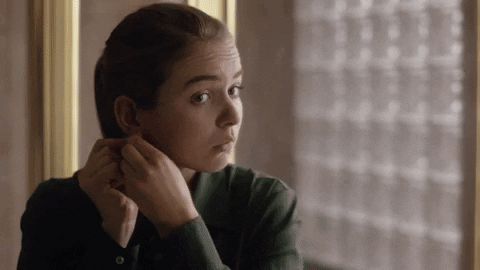 WHAT HAPPENS IF YOU CHANGE YOUR EARRINGS BEFORE 6 WEEKS?
We already found out for how long can we change earrings after first piercing.
But, is it too bad if you do it before? 
Your piercer will advise you to keep the earrings for at least 6 weeks.
Removing before this healing period is not recommended. 
What can happen if you still take out your earrings? 
You increase the risk of infection.
The piercer will originally insert a hypoallergenic earring.
They are sterile, and won't cause any allergies or infections.
You should keep these at least for 6 weeks. 

Want to change earrings with cheap costume jewelry?
Never do this.
This might lead to infections and allergies.

On the other hand, this will turn into a very painful experience.
If you try to take out the earring too soon, it will hurt.
This means that the hole hasn't healed yet.

Removing the earrings before the healing period has passed will just prolong the process.
This means that you will wait longer than 6 weeks for them to heal. 
Once you know the consequences, you really want to avoid taking your earrings off too soon.
I advise you to be patient.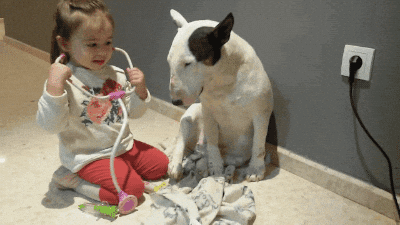 An ear piercing is a wound and is treated that way. 
Always keep in mind the tips of the professionals, as they know what they do.
They have done so many ear piercings.
They know how to do their job.
If you don't follow these tips, you risk getting inflammation.
Or, prolonging the healing process.
And it is always better to be safe than sorry.
CLOSING WORDS
Now when you went through these tips, you know what to do.
They will help you get through the healing process fast and pain-free.
And you won't have to worry if it is too soon to take out your earrings. 
How was your first ear piercing experience?
Did you go through any trouble?
I would love to hear from you, so feel free to share it in the comments below!
You can join our Facebook group to share your thoughts or ask others.