Are Gold Engagement Rings Tacky?
What comes to your mind the instant you hear the word "Gold or Golden." I bet something exceptionally stunning and bright. So how can this even be a question if gold engagement rings are tacky, right?
Does this feel like a complicated puzzle or a thrill movie with a twist? So let's unveil the mystery behind whether gold engagement rings tacky or not? Read on to find out. 😄
⭐ Gold's main competitors ⭐
Love has many phases! Do you remember the first phase when you were playing hard to get? 😉 It might have helped your girl to realize your worth and see you as a potential life partner. 😁
Similarly, gold has many competitors and they may help you to realize gold's worth. 😊
💍Platinum
What do you imagine when you think about platinum? Silver-colored? Shiny? Platinum is famous, durable, high-end, glamourous and all the good adjectives that exist! 😅
Platinum and gold can definitely be compared together. They're both very high-end choices. However, platinum may win this round! 🥳 That's simply because it's one of the most popular and versatile options.
💍 Silver
Well, yes this metal does have a "silver" color but what else is so special about it that it's on this list? Silver is super soft so it's perfect when used to make intricate and detailed designs.
Silver is a great option but not as great as gold. Gold will win this round effortlessly! 🥳 This might be because silver is not as rare as your true love for each other!!
⭐ Gold pros and cons ⭐
Let's move on to the main character now that we're done discussing the side ones. 😅 Why should you choose gold in the first place? What makes it special?
Gold is an absolutely stunning metal and you literally get three different choices when you choose it! Isn't that crazy? 🤯 The options include - yellow gold, white gold and rose gold!
Gold is shiny and beautiful. If your girl wears silver jewelry, go for white gold! If she's a fan of vintage stuff, go for rose gold and if you're feeling traditional, yellow would be the best option. There's just so much versatility! 😄
However, one factor that keeps gold a little lower on the list is durability. Gold is a little lower on the durability charts and might need some maintenance and care.
✨ Jennifer's Experience with yellow gold
Jennifer has always been a winner in life. She is proud of all the gold medals hidden away in her drawers. Gold is a really special color to her as it reminds Jennifer of all her victories. 🏅
She still remembers that magical, candle light dinner when she felt like the luckiest girl on this planet. He pulled out this beautiful ring and slid it on her ring finger. It gleamed beautifully on her white skin tone. ✨
Ever since, she has never taken this ring off. It's been 4 years and she takes care of it like a baby! Jennifer believes that all the good things in life need a little maintenance from time to time.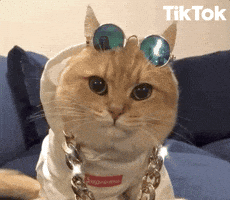 ✨ Veronica's Experience with white gold
Veronica has always been quite minimalistic when it comes to fashion. Basic colors and silver colored jewelry is what makes up her wardrobe.
Her proposal was just like she wanted it to be - at the beach in mid July! It was a warm summer day and everything felt euphoric. 💥
She absolutely loves the shine of her stunning engagement ring. Even though it's a job to get it redipped every few years, she still loves how her engagement ring has been really energetic to her in the 9 years of her marriage.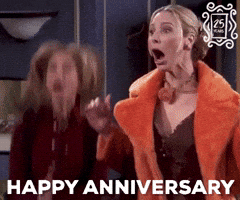 ⭐ Conclusion ⭐
So, is gold tacky? Is it cheap or non-valuable? Well, the simple answer is NO! It's actually a really good choice - people do value gold quite a lot over silver or most of the metals out there! Not any other metal can come in 9k, 10k, 14k, 18k or 24k durability. And it works well with almost any gemstone. Your girl is going to adore it certainly! 🥰