What Is the Best Metal for an Engagement Ring?
Don't you just love it when life surprises you with good things and more exciting options?  Well, I'm here to give you some good news loaded with lovely options. Did you know that the world of engagement rings is beautiful and unique, just like your girl. 😉
Other than gold, white gold or platinum there are many other metal choices or options for your engagement ring! 🤩 Yes, many people make the mistake of randomly choosing a metal due to their excitement. 😕
Maybe like which ones shines the most, looks classy and etc etc! I don't want you to make that mistake, fellows! So read on! 😉
⭐ Types of metals ⭐
Think of a metal as the final touch to your engagement ring.  Final touches shouldn't be messed up, right? 😗 Here are the best options in the market listed down for you! 🌟
✨ The Luxurious looking - Yellow Gold
If you're looking for that super luxurious metal for your ring, this is the best option for you! ✨ The yellow color really makes it look and feel like you're wearing gold!  14k gold is the most desirable option as it makes up around 90% of the total gold rings. 💍
✨The King of Contemporary world - White Gold
White gold is a very stylish form of metal. 😊 It's super popular in the US due to its modern look and feel. 😄 It has a very icy and clean look to it. If your girl likes to wear silver jewelry, this might be the best option to choose!
✨The Vintage Queen - Rose Gold
Rose gold is known for its vintage and romantic vibe. 💞 It has been gaining popularity in recent years due to it's warm and lovely aesthetic. 🤩 It's mainly chosen for women as it's very feminine and classic! 🥰. It is also super durable as it's shiny appearance will last a lifetime!
✨ The Sleek looking Stunner -  Platinum
Platinum is absolutely stunning and very famous these days. 💍 It has this classic and sleek vibe to it which is just loved by men and women alike, all over the world! 👫 In comparison to all other options, it's the most rare one. 💫 Platinum also has a very high density, meaning you don't have to worry about cleaning a platinum engagement ring that much.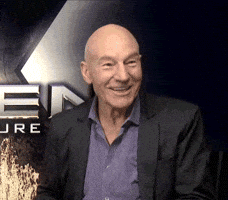 ⭐ How well do you know your partner? ⭐
Yes, like all other choices this one also ends at how well you know your better half! Never choose a metal without keeping your lover's preferences in your mind! 😊
A simple way of finding out what color she or he would like, take a sneak peak at the jewelry when she's out or his interests on Pinterest. Go through Instagram, anywhere you can find some information is good! 😉
If you find a lot of silver - go for Platinum or white gold. If there's a lot of golden - go for yellow gold!
Their allergies should be kept in mind, as well.  Some of these metals can be allergic to some people. 😬
However, you should still base the final decision on what colored jewelry you found a lot in your quest. 🌟
⭐ Gemstone ⭐
Your final decision of metal should definitely depend on the gemstone you got. 💍
White gold and Platinum will go well with round shaped diamonds from H-J while yellow gold will go well with round shaped diamonds from K - M. 😉
Rose gold is very versatile and would work well with almost any gemstone of any shape and coloring! 
However, due to its vintage vibe, something like an 'Old European cut' would work really well! 🤩
⭐ Popularity ⭐
If you just want to choose a safe option and not think of it too much, just go with the most famous one. 😉
White gold is the second most popular one, but strongly stable at this place. It's while rose gold surpassed white gold in the past decade by a huge trend wave.
Your partner is going to love it nonetheless. If you're wondering, rose gold tops the chart of being used in most of the engagement rings around the world! 💍
Yellow gold and Platinum both hand in hand share the third place on popularity scale. With all that said, what do you think is the next trend?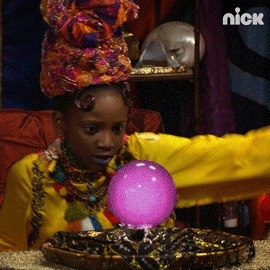 ⭐ Conclusion ⭐
So, what is the best option? 🤔 The best option is the one that you're going to pick out! 
Everyone's engagement ring and soulmate is different, so there is no "best" metal for your ring!  You just need to do your research and choose the one that your fiancé is going to love! 💞 Best of luck! 😉
Reference: Your Diamond Teacher