Is Moissanite Ethical?
There is no doubt that Moissanite is a beautiful gemstone. However, many people including you might doubt using it in engagement rings! 🤔 Diamonds are just in every song and in every magazine so why should you go with something different? Exactly, because it's different. 😊 It can be a great idea to choose something "out of the box", but only if your girl appreciates thoughtful gifts, of course.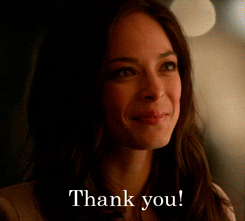 If you've dropped some hints that you're going to propose her, well, she's going to expect a diamond for sure. This is because that's just what's mainstream. It's what everyone goes for! It will definitely give you a thrill rush to go for something unique but what if she loves it a lot more? 😁 Now, now don't rush down there. Only hop on to the something different train if you know what your girl likes and what she will cherish! Anyone can like a big sized diamond engagement ring. But if she has a strongly rooted set of beliefs, values, a moissanite might be like the best man you could have ever asked for! This has to do with the ethical aspects that come running down with a moissanite.
How to make the oh so tough choice a bit easier?
Moissanite is not for every girl! It's for girls with philosophical thinking. It's for someone who sees all sides and every perspective of a situation. Ask yourself these questions. 🗯️
Has she ever asked me deep questions? 

Is she always talking about conspiracy theories? 

Can she be very emotional at times because she notices the little things? 
If your girl gets excited by seeing the sky change colors, it's more than likely that she will enjoy the greys and yellows of this ring! 💍
The charms of a Moissanite ring
Let's weigh the moissanite ring on a pros and cons scale. The discovery of Moissanite was pretty cool as it was discovered in rock samples! But now, it is prepared in labs under specific conditions. So basic ethics are intact when we talk about the production of moissanites. 
The ideal fact? Its aesthetics are still very similar to a diamond! Another reason why some people tend to gravitate towards this gem is because of its sparkle! ✨ It's known to shine even brighter than a diamond! Moissanite is a very hard substance so it can be compared with a diamond in durability, as well! 💪 
The final stop on the ethics train
Finally, it's your girl who's going to wear this ring and rock it! You shouldn't be worried about other people's impressions. Is Moissanite ethical? If your girl likes it, of course it is! This ethical might have many faces. Like, if your girl is concerned about how anything is produced, under all ethical and well managed conditions. Of course, a moissanite is ethically produced! She will be posting its pictures everywhere and showing it to her friends; however, the other factor of this ethical conundrum lies in if somebody breaks it to her that what she is wearing is not a diamond but diamond lookalike moissanite. That is unethical and trouble for you if you don't tell her the whole story about why you chose a certain engagement ring. 
I hope this could be of help? The "ethical" aspect like the moissanite choice itself is subjective.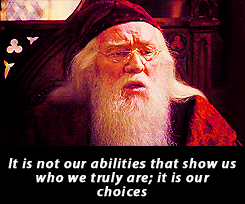 References: 
Weddingbee