Top 3 Single Halo Moissanite Engagement Rings
Sometimes all you need is a single ray of light to lighten up your life🌩. Are you looking for a ring that doesn't over power the center stone, yet that compliments your partners grace😊💎 in every single way?
For the girls who isn't a big fan of too much drama, who wants to keep it simple💖 and straight and for whatever reasons under the sun, you might want to take a look at these beautiful single halo moissanite rings that will put you under its spell.🙈😍 Simplicity is the ultimate sophistication, let's take a look at top 3 elegant Single Halo Moissanite Rings thriving to beat the other😉.
As the first set of rings, we have,
Blake From Leyloon vs Venice from Sohadia Mondco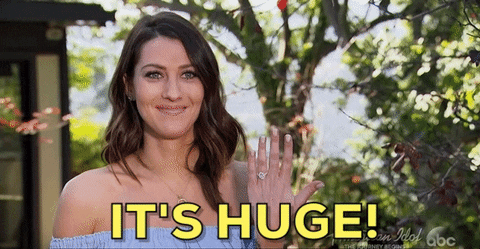 "He proposed to me on Christmas. He had planned the proposal ahead; my parents and my big brother were involved in planning the big surprise of my life. My husband is a perfectionist; he told me how much of a hard time he had, finding the perfect ring. On Christmas morning we were opening up presents and there was a tiny box under the Christmas tree, the moment I saw it I knew what it was, so I looked at my husband's face and he went down on his knee and asked me to Marry him. It was like my Christmas wish coming true."
-Peterson. K-
Blake is a timeless piece for its slender band and a single halo diamonds 💎surrounding the center Moissanite💍. This delicate piece of art that comes with a ring band will make her fingers appear slim and long, which every woman yearns to have😍. If you want to keep the spotlight on your girl, this is the ring you should go for😊. 
Versus
"I had everything set up to propose to her on the beach, I had the ring for a while, I hoped she liked it as much as I liked it. We were on our way to meet my friends and family on the beach, for her it was just a beach party on a summer holiday. She got in the car with me, she was wearing a cropped top and shorts, in my mind I was thinking she cannot wear that for the most special moment of our life, so the words tumbled out " You should wear something else" She gave me a suspicious look, cause I am never the one to tell her what to wear and what not to. " But I like it and what's wrong with it?" I give some lame excuse like I just want her to look nice. After thirty minutes or so she comes back looking gorgeous in a yellow floral dress. She looks at me for approval and I check whether I still have the ring in my pocket. Everyone had arrived early at the beach. I proposed to her and she said Yes. I am so glad I got this ring, My fiancé loves it!!!"
-Max Alan-
Similar to Blake, Venice features a thin band and a single halo that surrounds the Centre Moissanite.💍❤
 Which one do you think has it better? Blake or Venice, let us know in the comments below.
Let's move on to the next set of rings.
Eliana From Leyloon head on head with Oval Halo Diamond Delicate Ring From Fascinating Diamonds
"My Fiancé and I met online a few years ago, we were in a long-distance relationship for 3 years. We've met twice in person before I proposed to her. On our 3rd meeting I took her on a hike to one of my favorite places, the view there is magnificent. I was nervous like I have never been in my life. The summer heat wasn't helping with my nerves either. I was praying to God she felt the same, I knew she loved me but ldrs can be confusing sometimes. When we reached the top of the hill, she sat for a while to catch her breath, I saw this as my chance and got on my knees to propose to her. She cried, and said yes to me. I am delighted she loved the ring of my choice. We will be getting married in 5 months and I cannot wait for us to have a family of our own."
-Robert Carlosse-
This is the perfect way to impress your girl with something completely out of the box🎁💝. Eliana shows off a unique French Pave Halo Graduated Side stone whose beauty is distinctive just like her features. We cannot help but notice those sweetheart ❤shaped prongs that hold the center stone. We can assure you, Eliana will conjure up the most sweetest emotions in her.😊
Versus
"Ours may seem like a typical proposal story but the girl I am in love with isn't. I knew her since high school, she has always been my best friend, supporting my dreams, never giving up on me. We had to part ways to pursue our dreams, I even tried dating other girls, but none of them measured up to the relationship I had with Katie. Finally, I decided it's time I put a ring on her finger and make her mine, forever. Me being the only son, my parents were so happy that I had made the right choice, they have always treated Katie like their daughter. Finding the right ring for Katie was the hardest mission ever, but in the end, I found a perfect ring for her, which she adores so much and the struggle was all worth it in the end!" 
-William Jacob-
As a contrast to Eliana Oval Halo Diamond💎 Delicate ring puts you in the familiar water with a common design. If you want to treat your love with something as stunning as this ring😍, this charming piece of delicate ring is certain to make her cry happy tears😭💖. It features a ravishing halo surrounding an oval moissanite of your choice.
Finally, we have;
Nova from Leyloon battling with Emerald Cut Moissanite Engagement ring from Iturralde Diamonds
Nova is a cosmic ring that will fill your ladies' delicate finger with sparkle and radiance🌟. with a Flat edge basket Halo and a grand moissanite in the center Nova is certain to make her feel like an Earthly Goddess👼. If you are looking for a ring that is as wholesome as your love for her, this is the ring you should go for.❤
Versus
Another choice of ring that is similar to Nova, but stands distinctive with an Emerald Cut, center moissanite. If you are looking for some serious glamour 🔥❤and the stone clarity this is the style you should go for. But if you vote for the sparkle this may not be the best option for you. Amal Clooney, Jennifer Lopez, Liza Kelly, Demi Lovato are popular for rocking an engagement ring with a similar cut, in case you are looking for inspiration, you are in good company😉!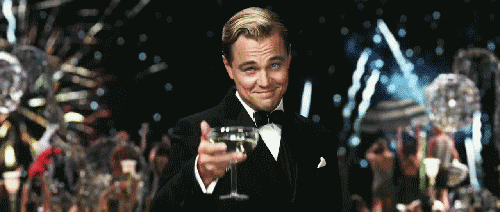 We've come to the end of our list of rings, but this is just the beginning of your love story❤🤭. Which ring do you vote for? And which ring touched your heart on a deeper level, we would love to know your thoughts in the comments below.👇