Top 3 Classic Halo Moissanite Engagement Rings
Some people prefer classical music🎻 over rock or pop🎸, we prefer our wedding dress to be a traditional lace that goes with a classic veil👰. That is because, classic never goes out of style, it remains evergreen and continues to please people of all centuries and Era😊❤. For a soul whose first choice of ring design is a classic, we've chose the Top 3 list of Classical Halo Moissanite Engagement rings that will arrest anyone with wonder and awe.😍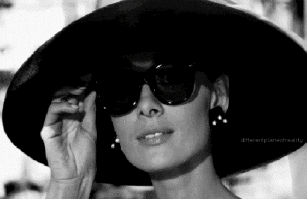 So here we go on a ring hunt to find the perfect ring for your bride-to-be. The 1st set of Classical Halo💍 Moissanite we've chosen for you, are;
Nova from Leyloon vs Moissanite Oval Halo Classical Ring from fascinating Diamonds 
"One Tuesday afternoon, I felt my world crashing under me. My mom fell suddenly sick and I just got fired. My Boyfriend came to pick me up in his car and I was venting to him throughout our ride. He parked his car and what came next bewildered me to the core. He opened the door for me and he got on his knee. He pulled out a tiny box and said " I love you. This is the last thing you might have expected me to do, but I want you to know, whatever you are going through and will go through, you don't have to do it alone. I will always be there for you to share your life with you, no matter how miserable it is" I hugged him and, I laughed and cried at the same time. He told me that we can change the ring if I didn't like it. I told him I loved it and I wouldn't change a thing about it. It was a metaphor that indicated what I felt about our proposal"
Nova is a symbol of grace for its classic Halo with a sparkly cushion cut moissanite💍💖 that sits in the center. If you want a loud, heart-felt yes! from her, Nova is sure to help you with that.😉
Versus
This Oval classic Moissanite Engagement ring displays an Oval shape center moissanite that is enwrapped by tiny sparkling stones that form a dainty halo😇.And the shank of this ring is studded with stones in a classic U prong setting.
"sparkles like a diamond💎" says Alice Jackson.
"'She started talking about her friends getting married and I caught her looking at wedding related stuff too often. I knew it was time when she started bringing in the discussion of us having a family in the future to the table. It got all too obvious and I got her the ring,  and kept it hidden in an old show box for a while. Finally, I realized it was time, she started to give me hints that she wanted to get married when her best friend got engaged. One night we had an argument, I played along with it, deep down I knew this was it, the moment I am going to propose to her. She started to see tears welling in her eyes, towards the end of our argument. I stormed into my room and shut the door. I carefully took out the ring from its hiding place and walked back into the living room. She had the Tv on, but she was not focused on what was playing on the Tv. I walked up to her and went down on my knee, she looked confused. I asked her to marry her and she ended up crying happy tears for the very first time since we met. We have our wedding planned in two months, it is going to be just our close family and friends."
Rob. A-
Are you ready to take a look at the second set of rings we've hand-selected specially for you?🤗
Vivian from Leyloon in rivalry vs Forever one forever one from Helzberg Diamond
"Isn't it breathtaking?" I ask her looking at city of lights come to life in front of us. She always used to say, she loved the Eiffel tower better at night. It gave more meaning to the name" city of lights". I had brought her the ring 3 weeks ago, I wanted her to cherish this moment for years to come and I must say the ring is such an eye candy, it is really fancy and unique. I told her I was taking her on a vacation, because I had some work in Paris. Coming with a sudden vacation plan in the middle of the year, seemed a little too obvious for me. The customs guy almost ruined it for me by saying out loud to another guy" He is going to propose". In the end it was perfect! I proposed to her in front of the Eiffel tower and she loved the ring. "It couldn't have been better" she said.
-Jacob Lovell-
Vivian takes up the game with her infinity shank and a glorious halo, bedazzled with stones and details. If you think your bride to be deserves the world, Vivian is a perfect way to prove your words💘true. We warn you, with Vivian on her hand, your girl is going to get a lot of attention in the crowd👰  A 2 carat cushion cut on a basket is enough to see her surprised face though.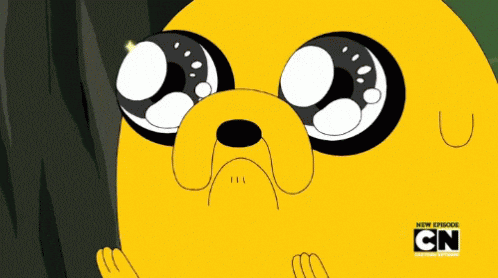 " I absolutely love this ring! I was looking for something unique yet timeless and this was the perfect balance. The radiant cut is not a common cut when it comes to engagement rings so it definitely stands out. I am very happy with the moissanite stone and I love how it is completely flawless. The sparkle is beyond compare to other stones. It sparkles way more than diamonds and gives off more of a rainbow sparkle."           
Forever one forever one is an enticing piece with a radiant cut moissanite in the center that is enveloped by a halo. This ring is a simple alternative of Rylee. If you are looking for a ring for a jaw dropping reaction, this might be the one.😮💖
As the final set of rings, we have,
Caroline from Leyloon competing vs Moissanite Halo Diamond ring with side stones from Brilliant Earth.
Caroline with a High set Basket and for those who cannot get enough of the halos, Caroline offers you the taste of a halo that embraces the center stone combined with a hidden halo and French pave side stones💍. A classic thin band to add a feminine touch is puts everything together😘. This, Round cut moissanite ring set will make your girl Starstruck!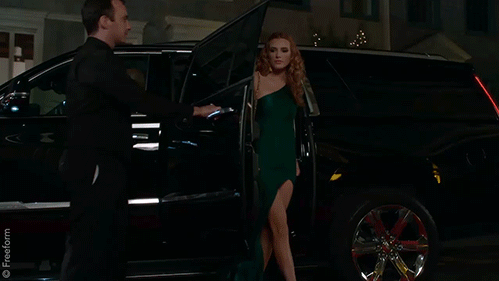 "Ken and I have known each other for years. We have been living together since I was out of college. One day he calls me from work and asks me to be ready for a date night. Knowing little about the surprise that awaits me I put on a dress, some make up on and patiently waited for him to come home. He looked a little nervous, I assumed it must be stress from work. He asks me to wait until he changes and he comes back, dressed in a tux. I look at him with confusion and he tells me that we are going to a fancy restaurant. Arriving at the restaurant, I notice it is Fancy indeed!!! We had a delicious meal and he takes me to the balcony that overlooks a little garden. He fumbles in his pocket and kneels down before I have time to process everything. OMG! He proposed to me and I said, 'Yes'. I didn't know Ken had such an excellent choice when it comes to picking a ring. It's Gorgeous!"
-Anastacia.K-
We think this simple antique ring that dazzles with a halo, wrapped around the center moissanite, is a simple down to earth alternative for Caroline. ☺️
We can call that a wrap, we spent a hell lot of time in putting together an elegant selection of classical rings😏😅, just for you and your bellowed. Don't forget to mention in the comments below which was your favorite one of them all and why you like it the most!❤