What Color Grade Diamond Should I Get?
No matter how many pretty gemstones exist in the world, nothing will beat the exceptional and significant beauty of a diamond. 💍 Likewise, among all women that entered your life came your exceptional significant other who will (if you do it right) soon to be your wife. Choosing diamond as a stone for your girl's engagement ring is one thing, but making her feel unique and stunning is another. Because let's face it, almost all diamonds look alike in a glance! 😬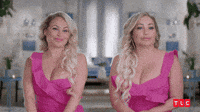 So taking an effort to consider the 4C's of a diamond carefully (Color, Carat, Cut, Clarity), makes a huge difference both in value and beauty of the ring you're going to offer. Besides, it's not just a ring -- it's THE ring. 😉
Color is the most visible part of basically anything and so, it is important to identify which color grade of the diamond best fits her personality and make her look at it all the time.
As a starter, diamonds aren't all white! 💎
Diamond ranges from colorless to warm-toned colors, and they all really look the same in an untrained eye. As measured by the Gemological Institute of America (GIA), diamond color grade scales from D (colorless) to Z (light yellow or brown in color) and we're here to help you distinguish which color best suits your future bride. 🥳
COLORLESS (D-F)
Colorless diamond is the rarest and most expensive tier. Any girl who wears this will automatically stand out in a glance. D is the highest color grade that is quite identical to E and F. However, their differences are often only visible to a gemologist or if you put it next to each other. 🧐 Its natural pure icy appearance gives a breathtaking amount of sparkle that will surely make her a darling of the crowd. ✨
This color grade is rare due to the absence of yellowish tint that allows the rainbow fire of the diamond to really shine. 🌈 It's the most untainted diamond among all its fellow stones and requires a very skilled hunter to find it under ground.
Trivia: It makes up less than 1% of the world's diamonds supply! 😲
So is she a jewelry enthusiast? Does she have staple rings she wears at work or occasions?
If so, this is the best way to go. It's going to be an exceptional sight on her hands and will set itself apart from all her other jewelry collection.
NEAR COLORLESS (G-J)
G and H are the last two color grades that are closest to colorless tier. They technically have some tints of yellowish hues, but they are not visible to the naked eye. 👁
While this color grade may look exactly the same as the colorless ones, the difference comes at the amount of brilliance it can show off. Of course, colorless diamonds give the maximum sparkle among all color grades, but that doesn't mean near colorless diamonds are inferior.
In fact, it's almost impossible to tell them apart in a sight without ten times magnification. 🔍
So if your girl is a minimalist and you know that this is going to be the only ring she'll wear on the daily, color G-H is a smart choice. Because aside from it being more in supply and easier to find, it's just like a twin-sister of the colorless ones when it comes to quality and appearance. 👯‍♀️
Meanwhile, I and J are primarily colorless at a glance but they slightly show visible yellow tint, when viewed next to D-H color grade and in certain lighting conditions.
This color-grade is perfect if she's utterly practical and not a fan of shiny things. Unlike the D-H color grades, this will still make her gorgeous enough without looking too flashy. 😉
FAINT (K-M)
Warm colored diamonds fall to this color-grade. Their yellow tint is more visible and it significantly has a wider supply in the market. 📈
This is just as beautiful as the colorless and near colorless grades. However, its sparkle is more subtle than the others. This is why the best setting for this diamond is a yellow gold ring. The yellow gold setting helps absorb the yellow hues of the diamond (like a camouflage!) Thus, making its colorless parts shinier and the yellow tints less visible.
It falls into the category of "antique/vintage engagement rings".
Trivia: There was an increase of gold supply during the mid-1800s, making most of the Victorian engagement rings set in yellow gold and warm toned diamonds. 🥰
So if she is a renaissance woman empowering through life, this is undoubtedly the best choice. 👌 These warm color grades surely give a rustic vibe that will capture her inner Queen Victoria. 👑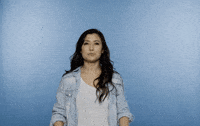 N-Z
N-Z color grade, however, aren't ideal for engagement rings due to the visibility of their yellow to brown tints, which are bolder and more noticeable. You don't want your symbol of commitment to look like a regular one like those stack-up rings for parties -- big NO! 🙅
In conclusion, whatever color grade the diamond has, it will remain beautiful and dazzling compared to other stones. So your choice of color grade varies greatly on her personality and style preferences (and you gotta find it out without giving her a hint!).
Anything becomes more valuable when it best describes the recipient. It only means that you're invested in that person on a deeper level, and you take note even the little things.
Imagine this, you're a fan of basketball shoes but she bought you the most expensive boots on your birthday, how would you really feel? Of course, you'll be grateful and all that. But will you honestly wear the boots regularly? I bet you'd be happier if she got you a limited edition sneaker that matches your wardrobe and style.
Same goes for her, my friend. At the end of the day, the right color grade will ultimately be based on how well you know your partner. She's your main gauge and everything else is just a guide.
Now go, read more and pick something where you can perfectly say "This is her".
Reference: The Diamond Pro, Beyond 4Cs, Beyond 4Cs (2), Fox Fine Jewelry, Petra Gems