What Is the Best Color Diamond to Buy?
A lot of us know this cliche that "Diamonds are a girl's best friend", but only a few men realise how important diamonds are for women. Compared to women, men don't often get the same judgment the way girls do when it comes to this. It's like their barbie as an adult and so, it's non-negotiable to get the best one for her. 💍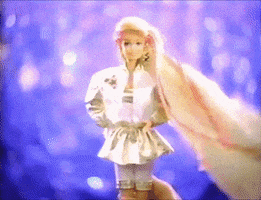 As you search for the best diamond that will perfectly fit your bride-to-be, you have to learn that there are different diamond color grades. It ranges from colorless to near colorless, measured as D-Z.
Each color grade is unique and has a beauty of its own. But among this range, what is really the best diamond color grade to buy? 🤔
First off, we know that buying an engagement ring is entirely subjective. So the "best" one still depends on what will actually look best to your future fiance. 👰
However, in general, the more colorless a white diamond is, the more it is considered desirable and valuable.
But we'll leave it to you as you read through. And hopefully, you'll be able to decide which is the best one for her.
COLORLESS
Colorless diamonds fall in the range of D-F color grades and it quite resonates with your future fiance -- very rare.
Pros: One of the best attributes of this color grade is the sparkle. With the right cut, it is the color that gives the shiniest brilliance, because it can reflect more light than the others. If you're going to buy a high carat diamond,  this color grade is a great advantage. Because the larger the stone, the more visible how colorless it is. Plus, this is the most valued color among all color grades in the market.
Cons: This color grade makes up only less than 1% of the world's diamond supply. Its rare attribute might take you some time to actually find one. On top of that, if your girl is quite outgoing, it might cost her safety and security due to its value and rarity. Unless, it's okay for you to keep it in her jewelry box whenever she's outdoors. 🤷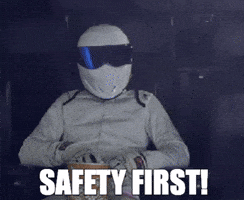 NEAR COLORLESS
This color grade is quite identical to the colorless ones. Unless you place it next to each other, you will hardly see any difference.
Pros: This color grade relatively has more supply in the market. In fact, it is generally in demand to US and European consumers.😃 Since it is just sort of a carbon copy, it is a safe choice for women who are not highly color-sensitive. This is also usually set in white or platinum gold for a subtle appearance of its yellow tints. And for your convenience, finding this color grade won't be like an easter egg hunt. 🥚
Cons: Since this color slightly has tints of yellow, unfortunately, you won't be able to invest in higher carats. Ideally, it should be less than 1 carat to keep it look identical to the colorless ones. Because as mentioned, color is more visible in larger stones. In this case, its yellow tints will significantly appear in higher carats. 😬
FAINT OR WARM COLOR
This color grade is ideal for antique or vintage engagement rings. It's vintage beauty sets it apart from the colorless and near colorless that almost look exactly the same. And contrary to popular belief, warm color diamonds aren't really underwhelming.
Pros: If you're buying a yellow gold setting, this is the color grade that will perfectly adapt to it. Because imagine having a colorless or near colorless diamond set in gold, it's going to be a waste of money. The gold setting will only make it look yellowish. In contrast, this setting absorbs the yellow tints of faint color grades. Additionally, carat is not going to be an issue provided that it is set in yellow gold. 😉
Cons: It can still shine when set in yellow gold, because the setting enhances the clearer parts of the stone. However, it won't give the same amount of sparkle compared to the colorless and near colorless ones. Because unlike them, light is absorbed than reflected in colored surfaces. But if she's more fascinated in the size than the sparkle, this is probably not going to be a disadvantage.
Every woman loves to feel special, unique and valued. So having a diamond is just simply perfect because no two diamonds are the same regardless how they look alike in the naked eye.
Therefore, finding the best color of a diamond to buy reflects how much you want her to feel special and valued everywhere she goes. This will serve as her daily reminder of how much effort you are willing to put into details and how deeply you know her style.
Now there is no doubt that the colorless diamonds receive the "best color" award. 🥇 After all, the goal in finding the best color is getting one that doesn't show a yellowish tint. But as we have compared each color grade above, all of them can actually appear colorless under the right carat, cut and setting.
Although color is just a slice of the entire pie, it is important to choose carefully the best one that will shine and sparkle at its full potential, together with the other 3C's (cut, carat and clarity). Balance is key to achieve the best color diamond ring that will fit her taste and preferences. 🗝️
Does she love gold?
Does she know how to compare diamonds in her jewelry collection?
Does she like it highkey?
In the end, it is best to look at this thrilling diamond search through the lens of your girl's style and use this guide only as a map that will lead you straight to her "yes". You don't have to be overwhelmed about its market-driven supply.
Because regardless of its value, the best diamond color in the market may not necessarily be the best one for your future fiance. Besides, this is an engagement ring quest not a business.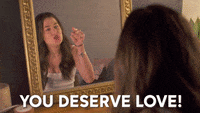 Sources: Nice Ice, Lumera, Brilliance, Jewelry Notes