Most Popular Engagement Ring Metal
So without getting in the details, let me tell you the basics from Understanding your partner 101 by yours truly! Even if they say they don't really like to have everything that's #trending or #famousthesedays, a popular engagement ring setting and metal is still a charmer.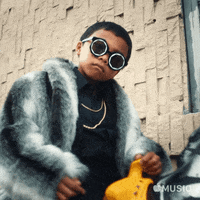 It would be a win-win! 😄 For you to tell the story behind why you chose what you chose and for her to later tell everyone else (after her Insta fam of course) how trendy her partner is. Us girls, we also call it sexy on a new level. Take notes! 😉
More like highschool all over again YES, kind of, trust me!😉
If you've even seen one high school movie or been to high school, you would know the kid who shifts to a school and starts becoming popular, overtime.
The person who's already popular and been in the school for years becomes envious of this new student!
Rose gold is that new student. It wasn't famous until a few years back but it's gaining popularity recently at a very high rate. 😊
Rose gold is actually known to be the most famous metal in the market right now! It even surpassed the popularity of the famous white gold in recent years! 🤩
You might have guessed by now! Yes, White gold is that famous student who has been in this school since years! To put it more precisely. It's going to be famous no matter what. People will always talk about it.
Even at the reunion party 20 years later! So yeah Gold is still going to be iconic!
Gold has been famous for making jewelry for thousands of years! It's ancient and traditional. No one can take gold's place! 😉
💍
The Graceful - Yellow Gold and Platinum - Number 3 on the Popularity Chart

 💍

If there isn't one person who's famous, then there is usually a group shown in those movies! Let's take a look at yellow gold and Platinum like it's a famous group at a high school! 😄

You might be surprised to find out that both of these beauties hold equal places on the popularity chart! 🤩

Yellow Gold is the main person who's the leader of the pair or the group. They're charismatic and people are always attracted to them, yeah?

Similarly, yellow gold is actually one of the most famous options when it comes to engagement ring metals!

Remember while back in class, when your teacher would take 2 names together ALWAYS to either host the prom or present the town's history.

Platinum is sharing that spot in the spotlight alongside yellow gold.
💍 Sophie's Popular Choice 💍
Sophie is a manager at a textile industry. Her style is very simple with basic colors. Especially her Insta speaks of that loudly, as it is full of basics and strong subtle hues!
It was snowing outside when she came back into her car after her work shift. She was surprised to see her boyfriend standing outside her car waiting for her! 😄
He pulled out this beautiful ring and Sophie burst into tears. She had never loved a ring more in her life! Her stunning Platinum Engagement ring with a Halo diamond setting has lasted her for about 7 years now and she's crazy about it! ✨
💍 Conclusion 💍
Well, the truth is that popularity can have different meanings for different people. I mean if your girl already follows everything that has come from the golden lands of 'Gold metals and rings", her popular love will be perhaps rose, yellow or white gold.
If she follows subtle hues, then Platinum might be the "popular" choice for her. And if she likes to have everything that's #trending, then definitely go for rose gold.
Made it difficult? No, I actually just simplified things for you! Look out for her social media, see her likes and who she follows!
As it's all up to your girlfriend and how well you have cracked this one difficult code! ;) Haha, I meant how well you know her. 😉 Best of luck!