Do Engagement Rings Have to Be Expensive?
Is love costly? 🥰 Question; what does perspective mean for you? 😁
If you ask me the same question, without hesitation I would say, YES! Love is costly. It is an unmatchable feeling in the world that completes you but it comes with a price! Sometimes in the shape of your time, patience, choices and sometimes of course, money! If you are here searching this, I'm happy for you because you're finally reaching the final stages! 😉
Means you are oh so close taking the next big step! Million dollar question, does engagement rings have to be expensive? Remember you will feel magical and powerful just by having this beauty in your hands. There must be a lot of things going through your head! What if she says no? How should I propose to her? Should it be public or private? Should it be on a beach or a candle light dinner? 🕯️ Here, find some help!
You may also choose the venue and the place depending on how much the ring costs. This is why the pricing is important. 💍 No matter how much money you have, making smart financial decisions is always the move! I'm here to help you do that. 😊
Should Get an Expensive Diamond or Moissanite Engagement Ring?
As it's my job I encounter many people that are obsessed with the sparkly rocks like diamond and moissanite. Some of them ask for a type of engagement ring that is 5 or 6 times of their monthly salary.(most people go with 1-3 months rule) If I know the person, if the situation is right and if I feel like the person is open to my suggestion, I always tell them that;
"I'd love to sell you what you love as it's my job, but I'd recommend you to take a finance course with some of this money, or accomplish something that helps you make 5 or 6 times more money, then come to me and reward yourself by getting the favorite engagement ring you always wanted. Or if you want it right now, adjust your budget to make a better choice for yourself which is sincere and resonates with your lifestyle. High jewelry is a very ecstatic shiny object and has to do with status and luxury. It's very emotional for humans. Choose the choice below your means."
Last week my friend asked me for a thick ring for himself that costs much more than what he makes. Although I lost a sale, I'm happy that he listened to me and didn't buy it. I can't wait to see him come back and buy a heavier ring since that means he's improved his financial situation. My rule is simple. Make good money, spend good money. 
First of all if you get high jewelry you're not allowed to expose it to chemicals and labs. That means if you actually had one, you couldn't wear it at work. Here's a link to an article where I explain where you can wear your ring and where you can't.
Second, set goals to achieve and reward yourself with your favorite engagement ring/jewelry you love. Break your goals into smaller steps and start with a $20 engagement ring and gradually upgrade it as you get better with your finances, to more fancy ones like $200, $2,000, $20,000, $200,000 and $2,000,000. The speed of getting your favorite engagement ring increases as you become better with your finances and make more money.
Third, whenever you look around to find the things you don't have, you'll successfully find something. Instead, be grateful and embrace what you have and use them to help you achieve what you desire. 🌹 


🌟 Mindset 🌟
You need to have an open mind before going to shop an engagement ring. Think about all of the good things she has ever done to you! She has made your life a living heaven, right? Yes, and that's the reason you want to marry her! 💍
Engagement rings are always costly and they can never be cheap. If you want the best thing for your girl, it's going to come with a little less money in your bank account but a profit of love! 😉 So, regardless of the price, look for the perfect ring. Engagement rings can go up in value or go down. The brand you purchase your ring and the stone quality are important. 🌟
🌟 What She Wants 🌟
Do you know what matters the most? 🤔 Her expectations! Well, if we were only talking about what she deserves, it would probably be the FL-IF diamond! 😅 It's the most expensive kind and just truly flawless! However, it's also important to find out what she really wants. Sometimes, the best is not the most suitable. Your girl may just want to get something that is not too perfect. She might be okay with some flaws!  You can always take a closer look at her personality to find this out. 💍🌟 Maybe she wants a Moissanite instead of a diamond? Or any other gemstones that resemble a diamond but are not one diamond actually. So, go fully prepared!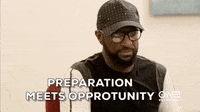 🌟Your Financial Situation 🌟
You may have a decent salary; however, it matters if you're helping someone to pay their health bills. Maybe, you're still paying off your college debts. There's a lot to consider! 😊 Yes, an engagement ring is the most special and precious thing you would ever get for your girl, but debts and financial mistakes are just not what you want!   Are you ready to surprise your girl? 😉 Definitely do that without thinking twice but layout your financial structure!
Ask yourself first. 🦹🏻‍♂️ What kind of wedding does she want? What kind of vacation does she want? How much would you have to pitch in for that? How big of a house is her dream house? Is she more enthusiastic talking about rings/diamonds or 👩🏻‍🚒 DIY home décor for your backyard or patio? These, my friend, are your clues to see how expensive YOUR engagement ring should be. 🧏🏻
🌟 Conclusion 🌟
Yes, love is crazy! You may feel like you have to spend your entire bank account on your engagement ring.  Let me tell you one thing - you can't put a price tag on emotions. You may have heard this many times by now but only in one perspective. There's another one as well - she won't care about the price of the ring since it's you who gave it to her! 😊 Makes sense, right? Are you ready to fall even deeper into love once you've proposed to your girl? 💘 But, maybe she is peculiar or choosy about what she wears in her circle. 💁🏻 How much it has to cost, look out for these clues! 🧐 There's no white and black here really on how expensive it has to be to guarantee a happy engagement! 🤷🏻‍♀️